I was excited to be invited to check out Terry Fator at The Mirage, where I was told there would be a new addition to his cast of characters.  Fator has been an institution in Las Vegas for the past several years, so any opportunity to see his amazing show, I am sure to jump on.
I first remember seeing him back when he won "America's Got Talent," and I knew that he would fit right in Las Vegas, where we have so many talented performers.  And ever since he arrived here, he has proven me right.
Change is necessary to keep any show fresh, still you always wonder if a performer can pull it off successfully.  Fortunately, that was exactly the case here.
In the newest version of Terry Fator: The VOICE of Entertainment, the audience is introduced to Fator's newest cast member – Rusty The Robot.
Rusty made his debut on March 16 at The Mirage as Terry celebrated his 6th year at the resort.
Rusty is The Mirage's new prototype robot designed to do the jobs of all employees. While you may think he's a big fan of heavy metal, he's actually able to sing virtually any song in any voice! From the Tin Man and Elvis to Bruno Mars and Garth Brooks, he has a voice to be reckoned with and an intellect second to none.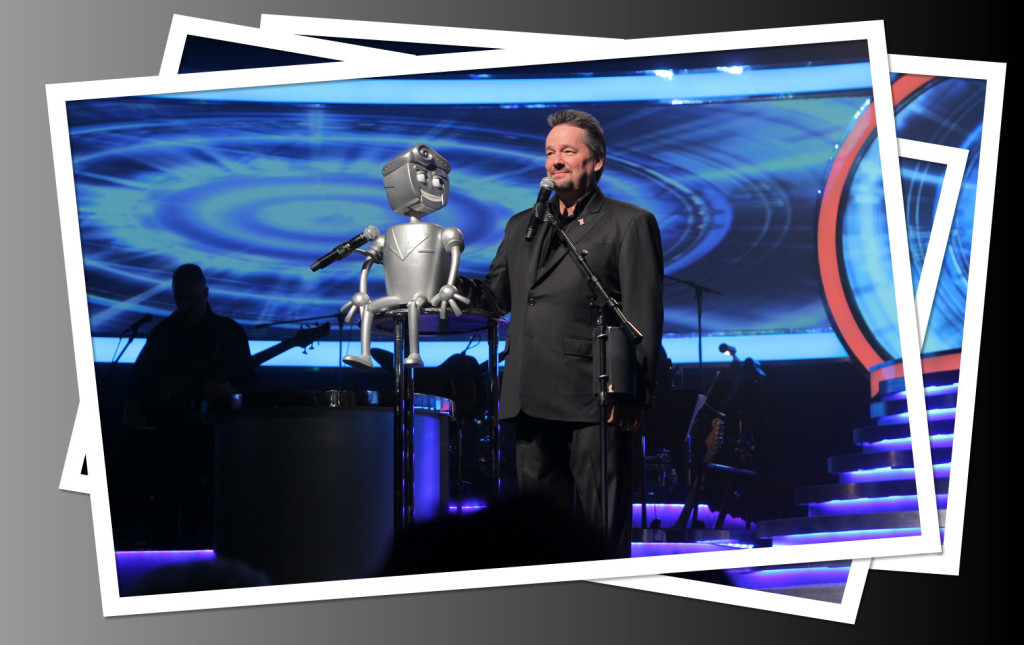 Rusty joins the loveable cast of characters including Winston the Impersonating Turtle, Vikki "The Cougar," country legend Walter T. Airdale, Duggie Scott Walker, Julius, Emma Taylor, the world's greatest Elvis impersonator Maynard Tompkins and Wrex the Crash Test Dummy.
Terry Fator: The VOICE of Entertainment performs Monday to Thursday and select Fridays and Saturdays at 7:30 p.m. at the Mirage. Tickets start at $59.99, plus applicable taxes and fees. A "Most Valuable Package" (MVP) Experience is available for $149.99 per ticket, plus applicable taxes and fees. The MVP Experience includes premium seating, an autographed photo, a souvenir show program and a complimentary drink. Tickets can be purchased at the Terry Fator Theatre box office, by phone at 702.792.7777 or online at mirage.com. For more information, visit terryfator.com.








by