The Paint-Drink-Dine series has arrived, which means summer nights just got a lot more colorful at Crazy Pita Rotisserie & Grill in Las Vegas.
They are partnering with Pinot's Pallete to bring back this cool and artistic event. I was invited to participate, and I must say it was a great experience.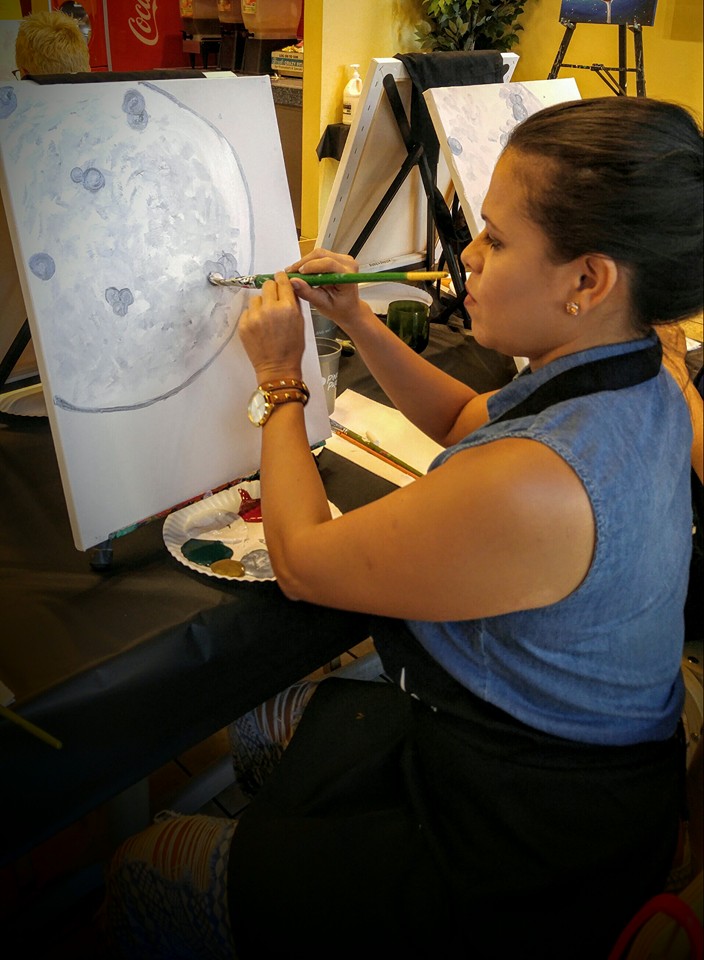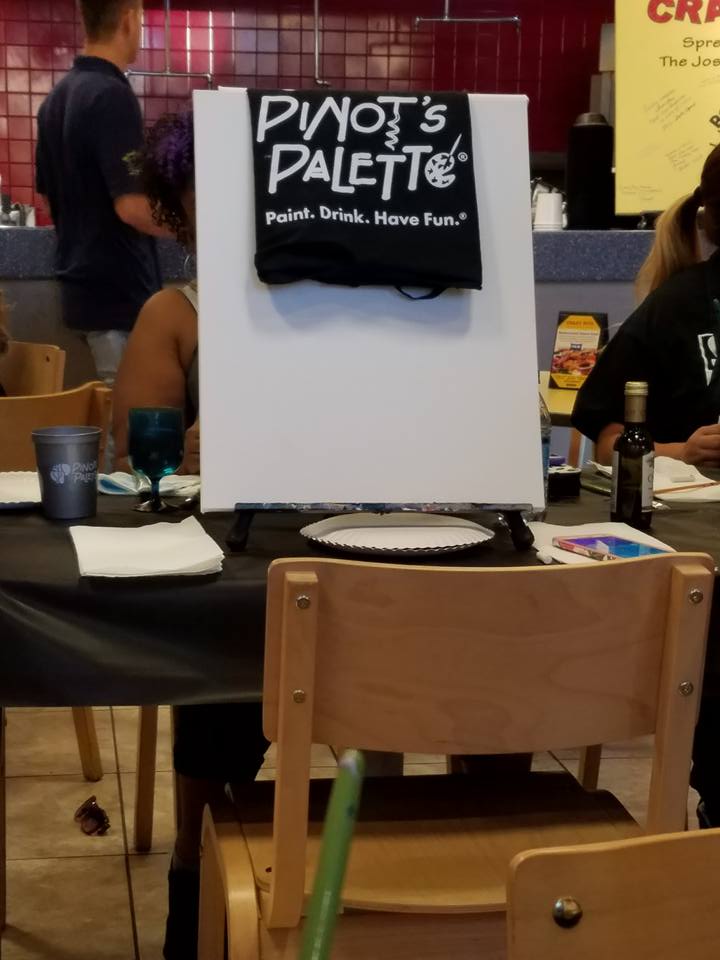 My friend Marbelis and I had the opportunity to paint, drink, and dine just this past week. As non painters, we were a little intimidated to paint the beautiful picture that was shown as the example, but we were still excited to try.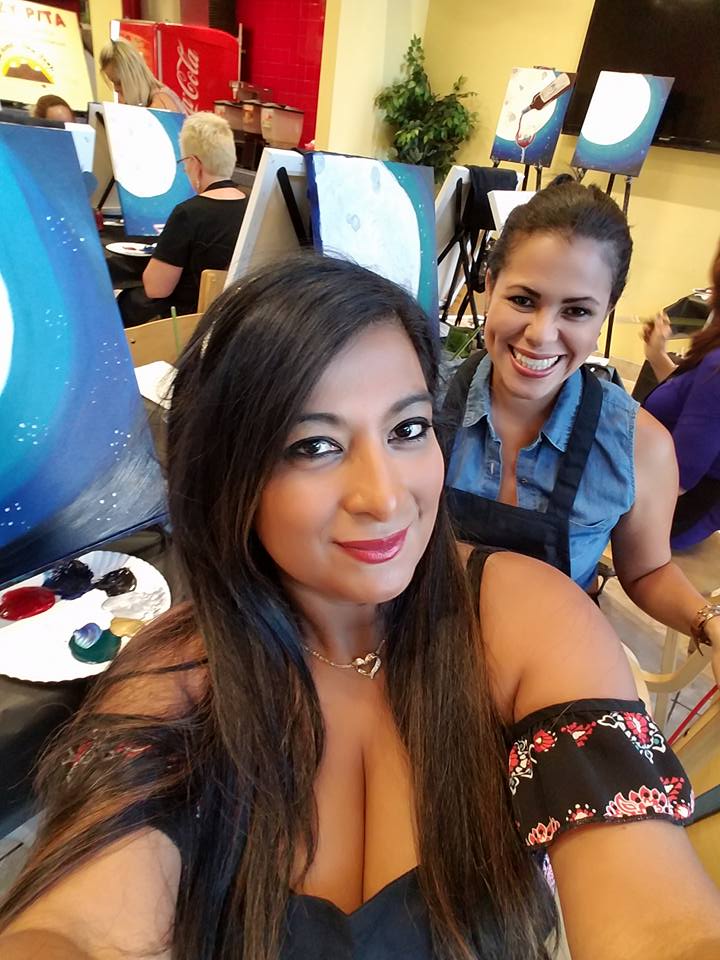 Our instructor put everyone at ease and walked us through the steps to make our own unique, creative masterpiece.  
Pinot's Palette, a paint-and-sip franchise with more than 160 locations in 34 states (two of them in Boca Park and the District at Green Valley Ranch), governs the painting sessions, and they showed us and all the attendees how to create our own version of that session's painting. While we were learning, we were drinking and eating food from Crazy Pita that were half off.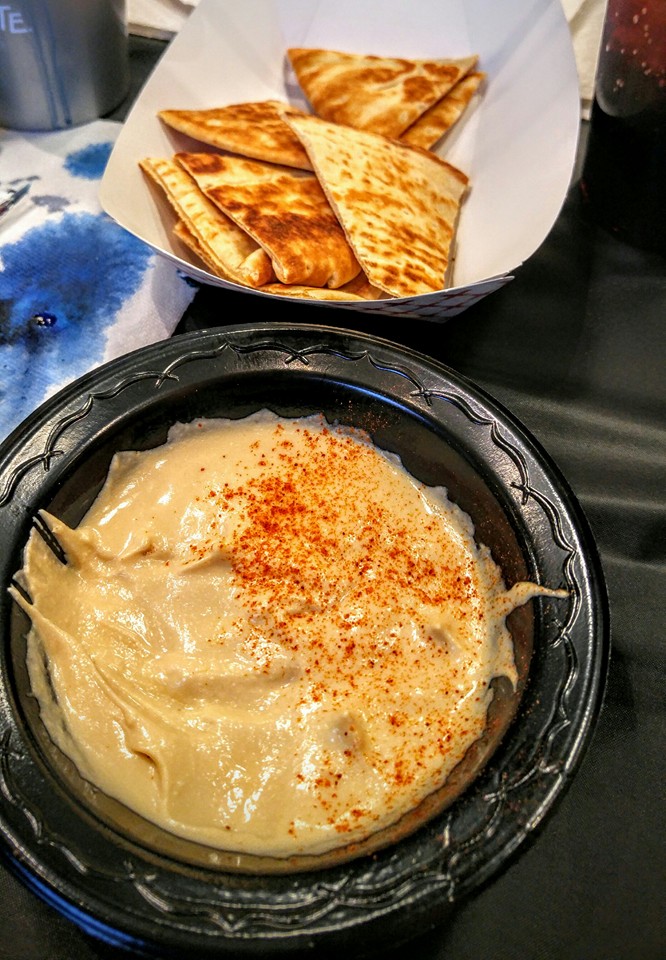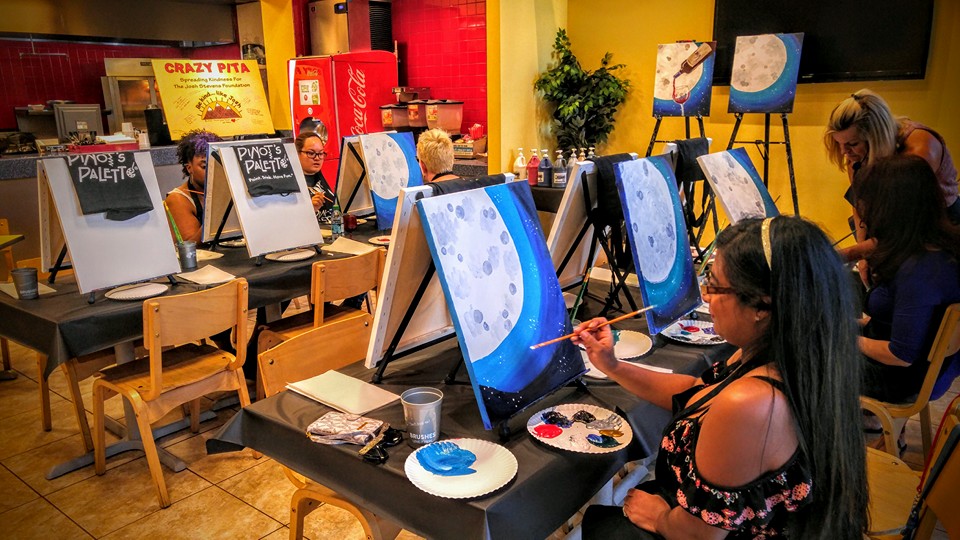 Overall, the price is certainly reasonable. For just $39, Pinot's Palette provides art supplies (easels, brushes, paint), and Crazy Pita provides some tasty food. Painters get an appetizer for the table, and drinks are half off. Twenty-five percent of the evening's proceeds goes to Crazy Pita's primary charity, the Josh Stevens Foundation, devoted to recognizing and celebrating acts of kindness.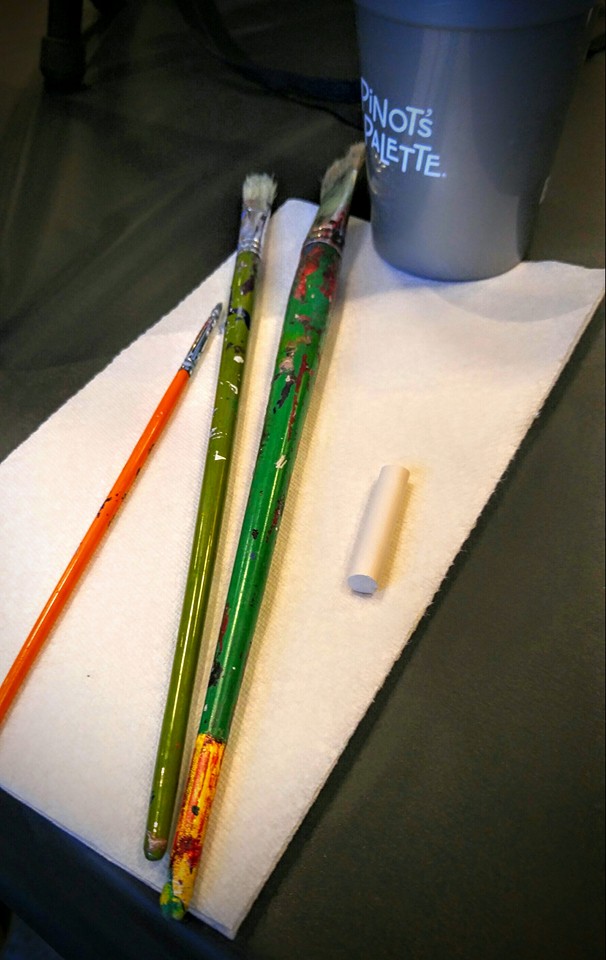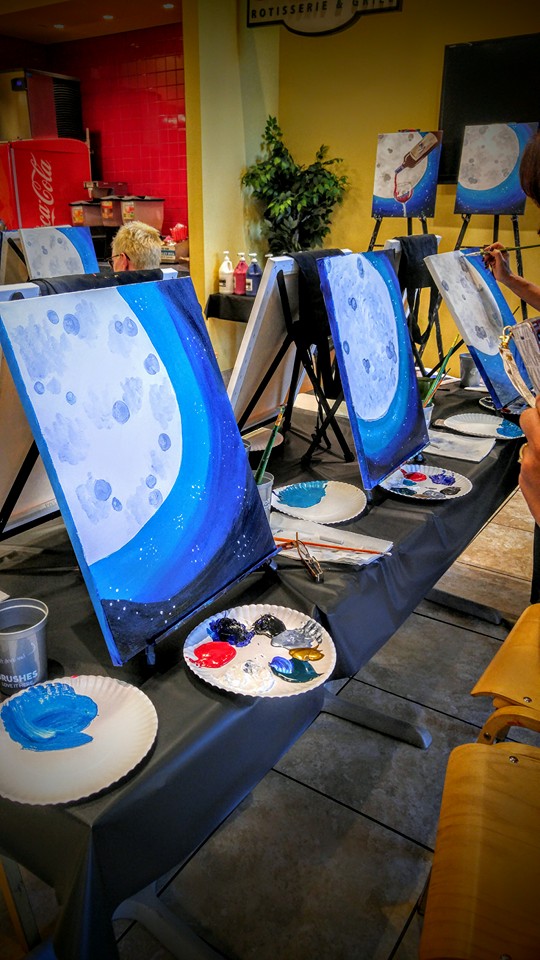 Paint-Drink-Dine was a night of entertainment, but also accomplishment. My friend and I left very happy, excited with our paintings! I never thought we would be able to produce artwork that looked like it was done by a professional.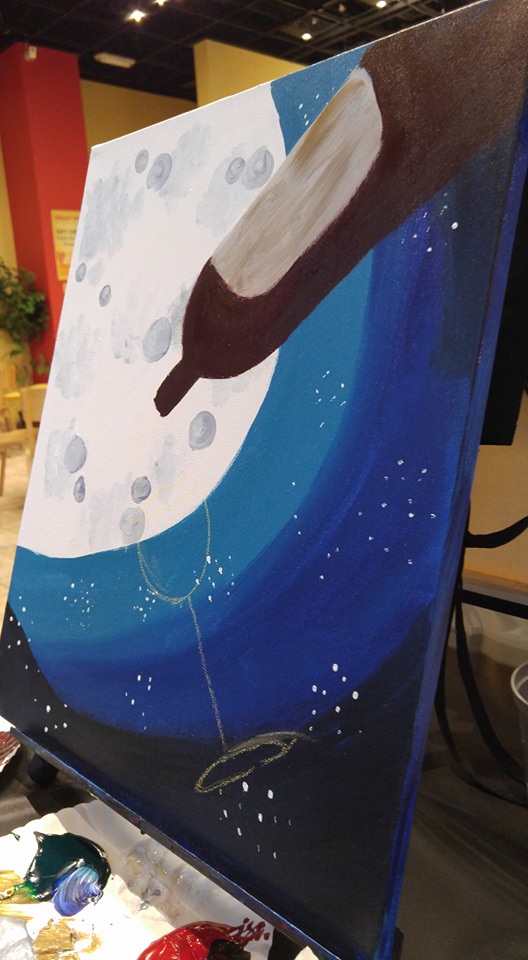 It is the perfect night out to catch up with friends, go on a date, or spend some time with the family.  Nothing beats painting your own masterpiece while making great memories!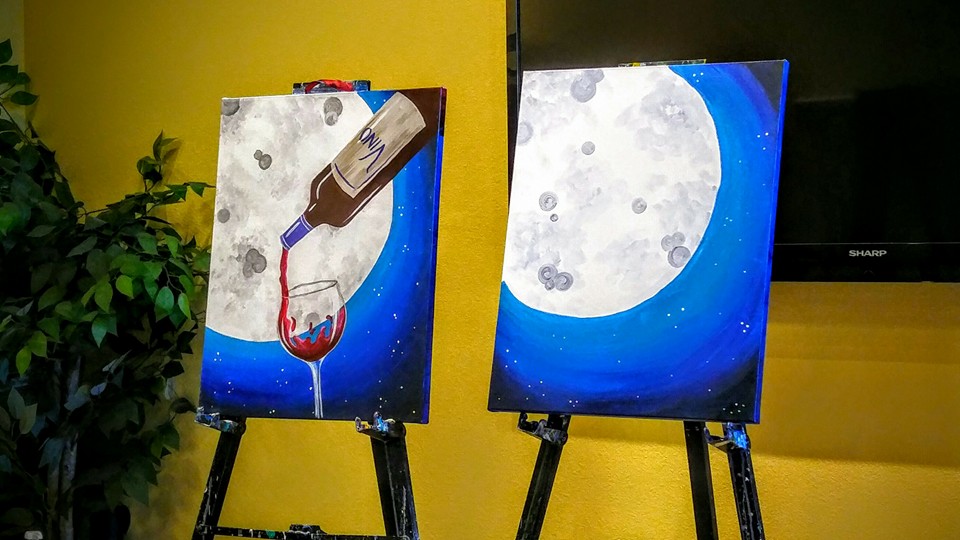 This event is open to guests ages 13 and above. No experience necessary, and beginner artists welcome. Reservations are required.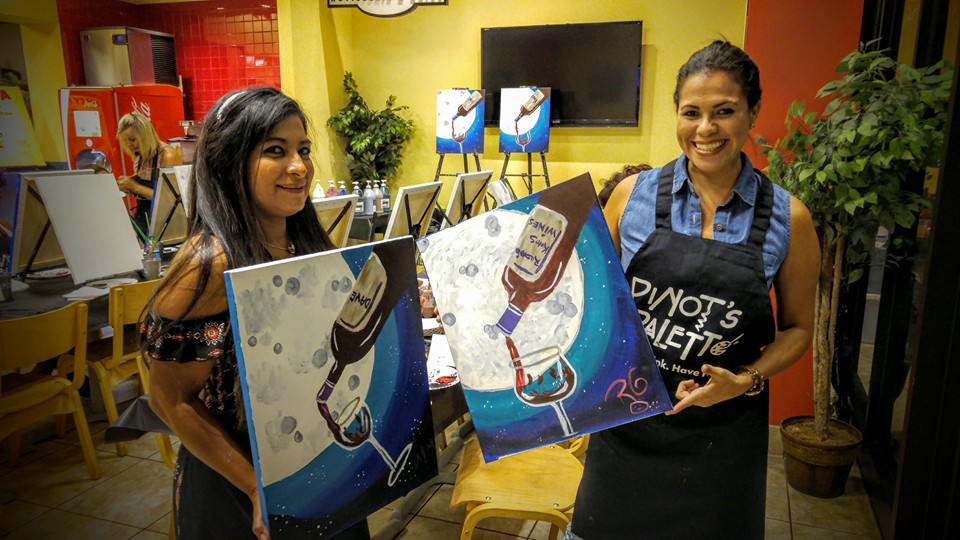 The first event started this past June 2 at Crazy Pita Town Square at 6587 South Las Vegas Blvd., and is scheduled to take place every other Thursday through Sept. 8.








by