Mon Ami Gabi is a charming French bistro on the Strip located at the foot of the Paris Hotel. It is easily one of my favorite places for a breakfast in the city.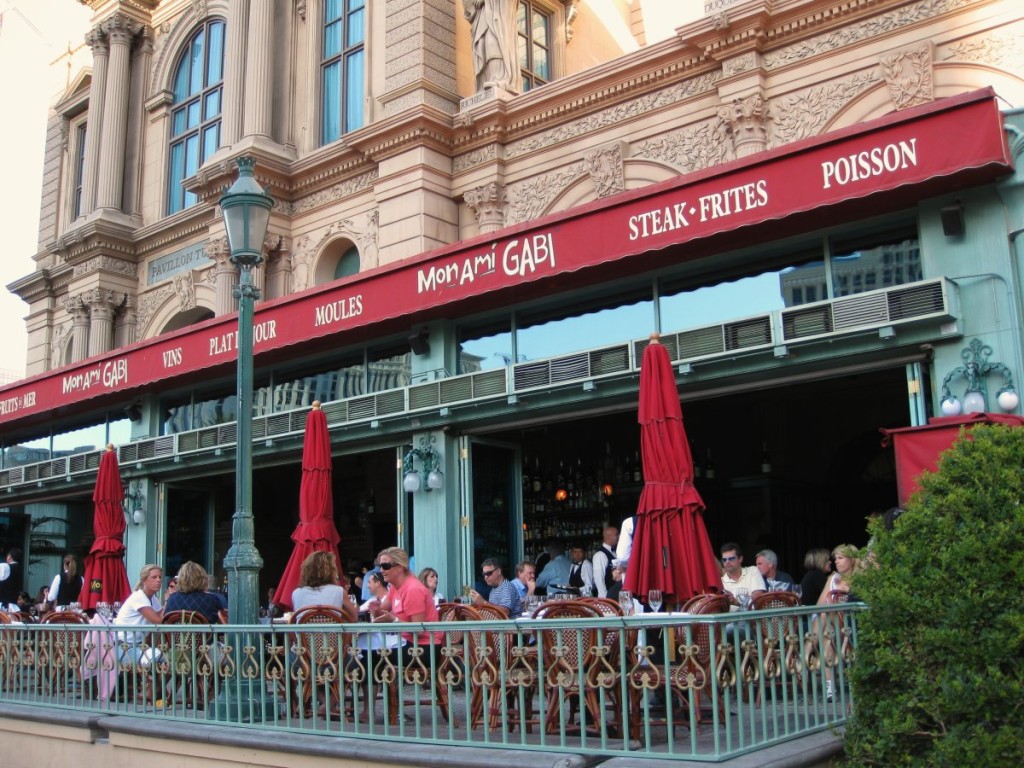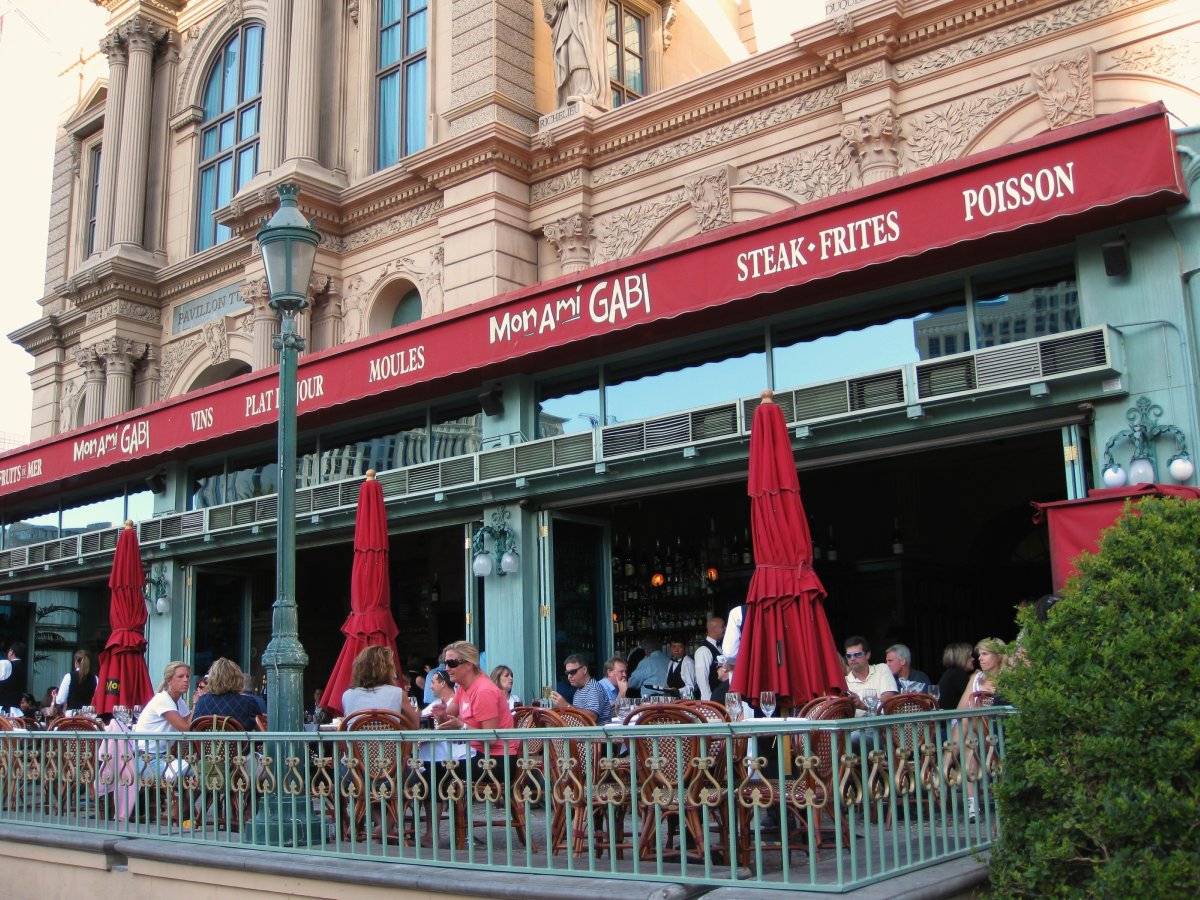 This restaurant is situated at the front of the Paris hotel, and is right across from the Bellagio. If you're looking for an unobstructed view of the fountains, the view from Mon Ami Gabi cannot be beat!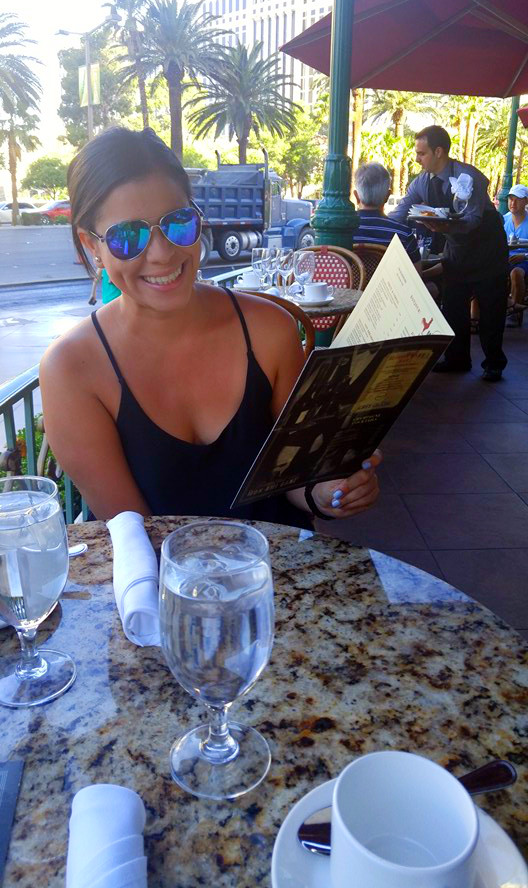 Although it is great for all meals, we love to go for breakfast.  The weather is usually perfect, and it is one of the best places for people watching in all of the city.  Nothing beats getting there nice and early, having a delicious omelette, enjoying some juice, and watching people from all walks of life pass you by.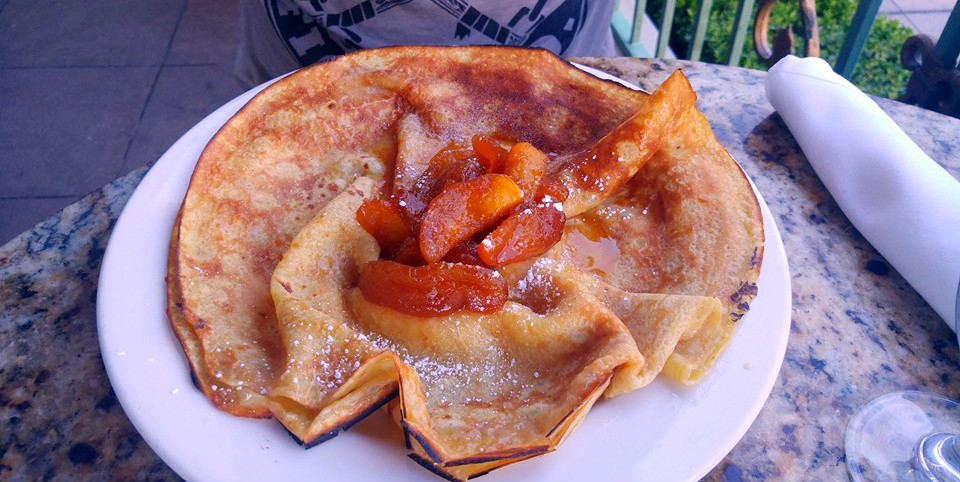 Their menu is pretty simple, yet elegant.  The prices are fair, making it one of the best bargains in town considering the atmosphere.  Inside is nice, but I recommend going when you can eat outside.  It is much, much nicer out there.  It's a great place to go on a date or with a good friend you want to just shoot the breeze with.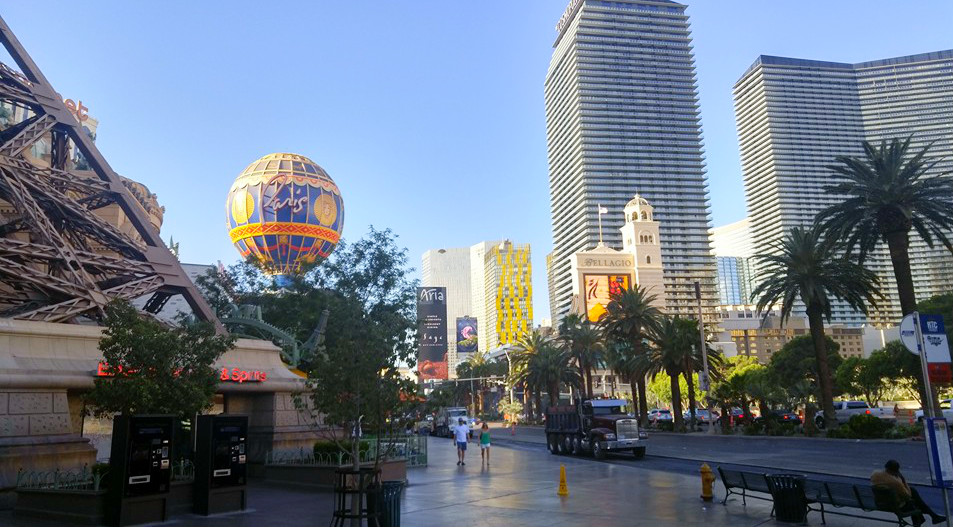 For breakfast, we usually go for the omelettes which are fabulous and come with toast and hash browns.  Another great item is the skinny pancakes.  They are very sweet, however, so they may be something you want to share.  They also offer crepes and other items we are anxious to try in the future.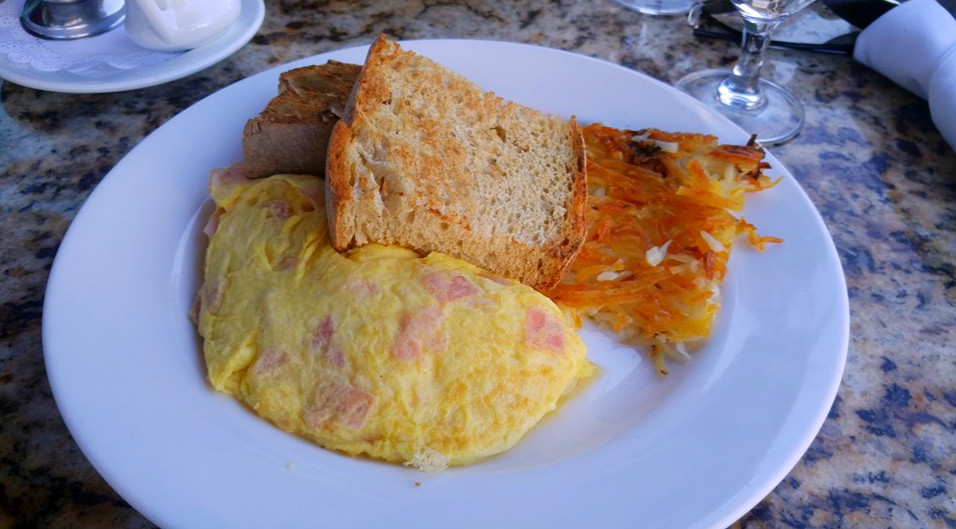 Mon Ami Gabi is one of the busiest restaurants in America.  Because of the prime location and reasonable prices, it is easy to see why.  That is something you need to take into account if you plan on stopping by.  It's also a reason we usually go for breakfast, considering it is usually less busy.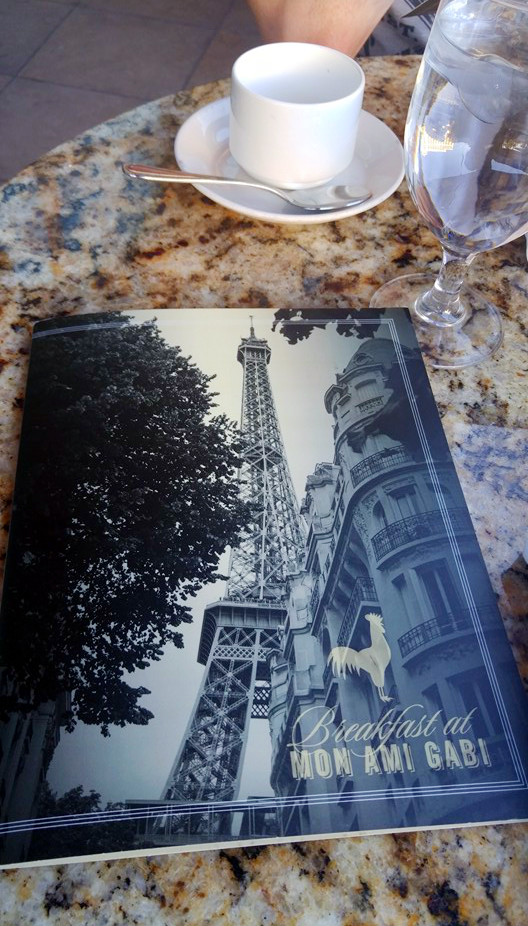 So the next time you have nowhere to be and just want to enjoy the sites and sounds of this great city, check out breakfast on the patio at Mon Ami Gabi.








by