I cannot believe I've been living in Las Vegas for 8 years and just found out about this amazing trail.
This historic railroad trail is easily accessed either near the Alan Bible Visitor Center or via the Hoover Dam parking garage. It is an easy hike and has great panoramic views of Lake Mead, Boulder Basin, and Fortification Hill.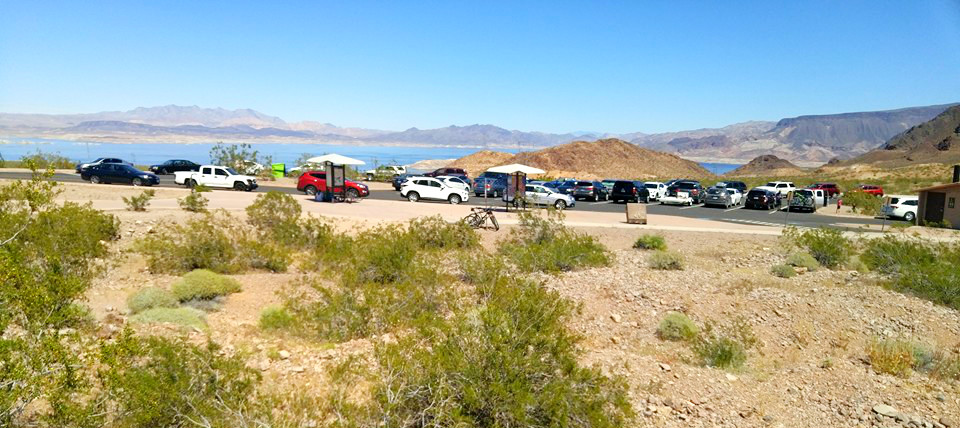 The railroad tracks were dismantled in 1962 and sold as scrap. The tunnels and trail were nominated in 1984 to the National Register of Historic Places.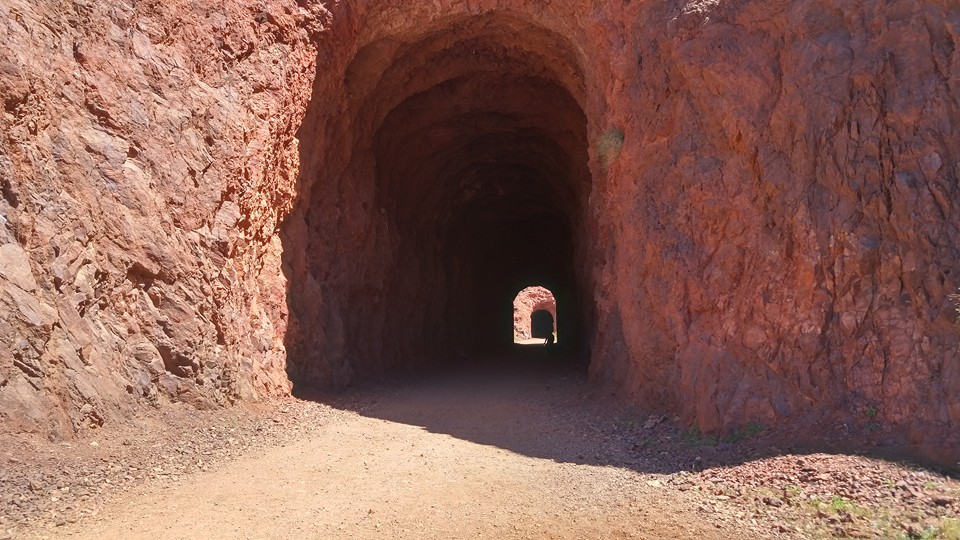 All tunnels are approximately 300 ft. in length, and 25 ft in diameter, and today visitors can enjoy the elevated railroad bed used to haul supplies and materials for the construction of Hoover Dam.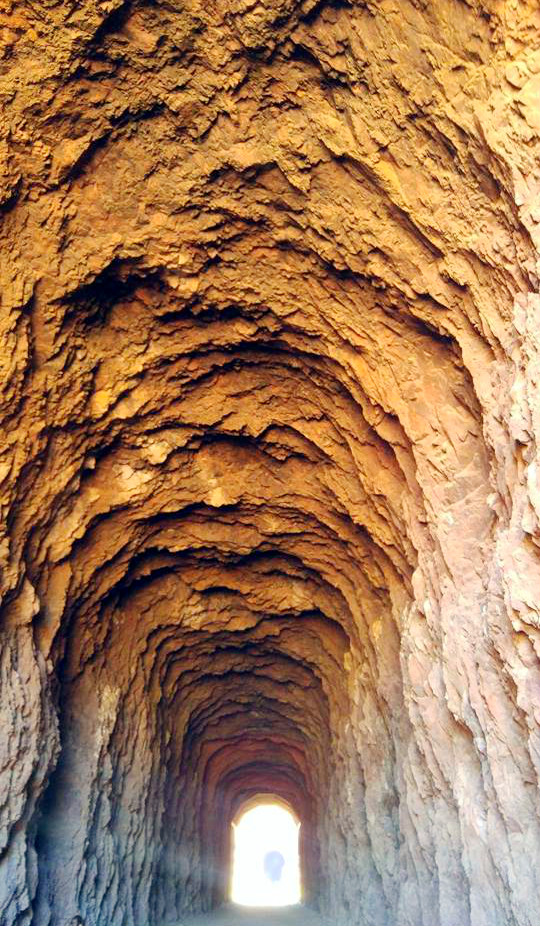 In this unforgiving terrain, it's impressive to consider the sheer magnitude of force needed to blast the path.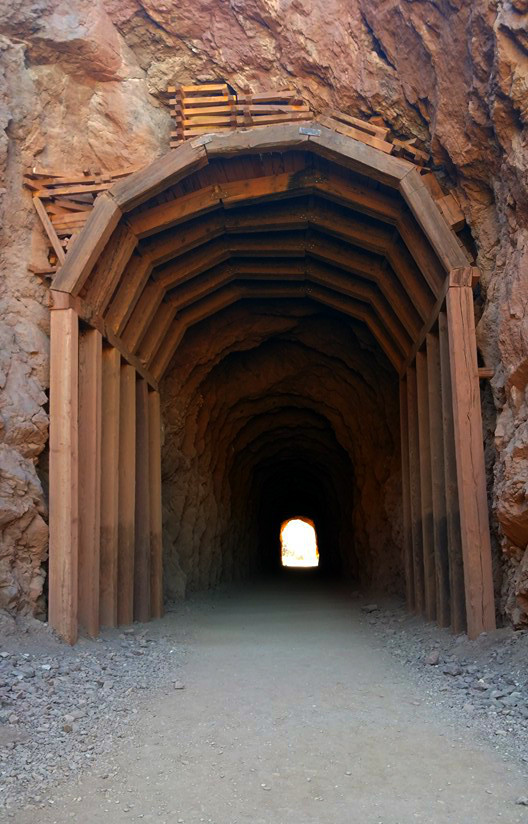 Look for desert bighorn sheep, raven and owl nests, lizards, and antelope ground squirrels. You may also see rattlesnakes and scorpions during the summer.
This trail is a fun 5 mile round trip through 5 train tunnels.  It starts off at the parking lot right before the Boulder city side Lake Mead entrance, not too far from the Hoover Dam.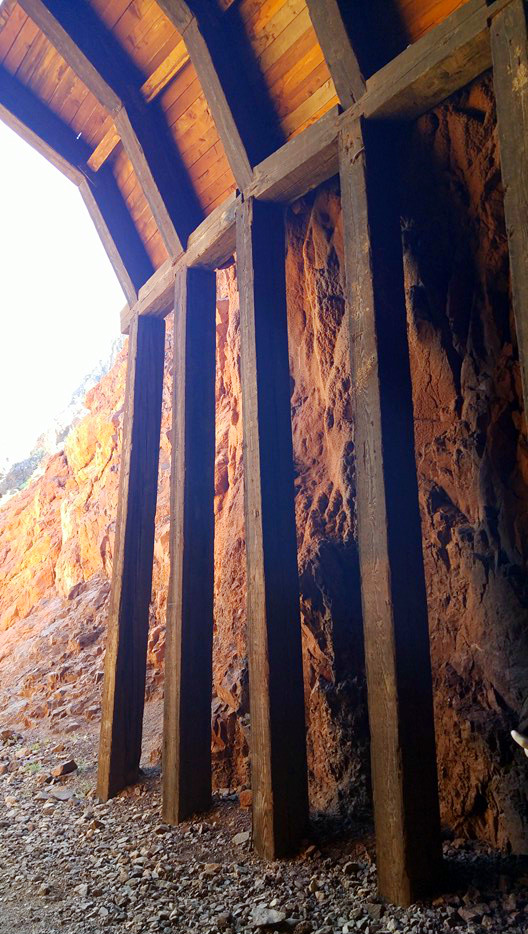 The Railroad Tunnel Trail is an easy and interesting trail for walking, running or biking. It is a there-and-back trail, so the distance you go is completely up to you.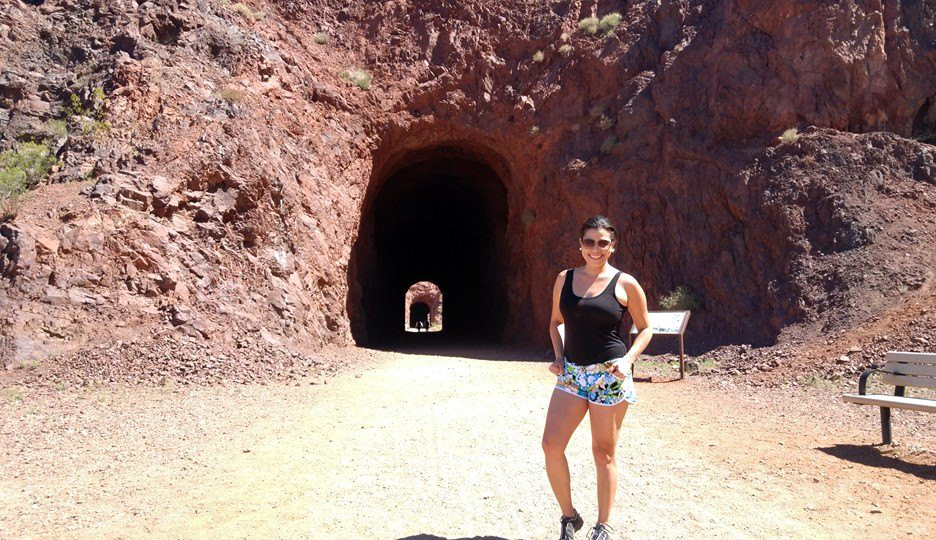 Wear decent walking shoes.  While it is fairly flat, this is not a flip-flop kind of trail. 
Bring drinking water, as there is no water along this trail.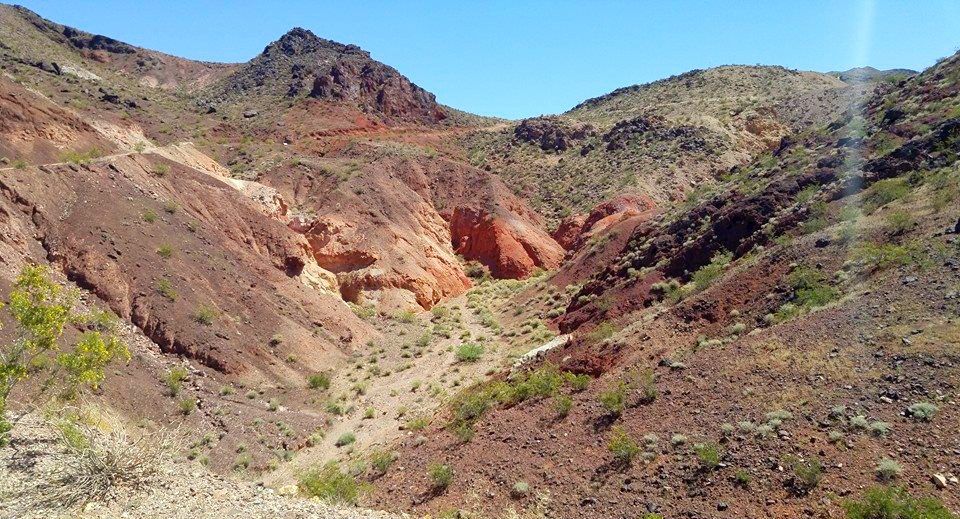 Wear sunscreen since there is little shade outside of the tunnels.
Start early to see wildlife and beat the heat!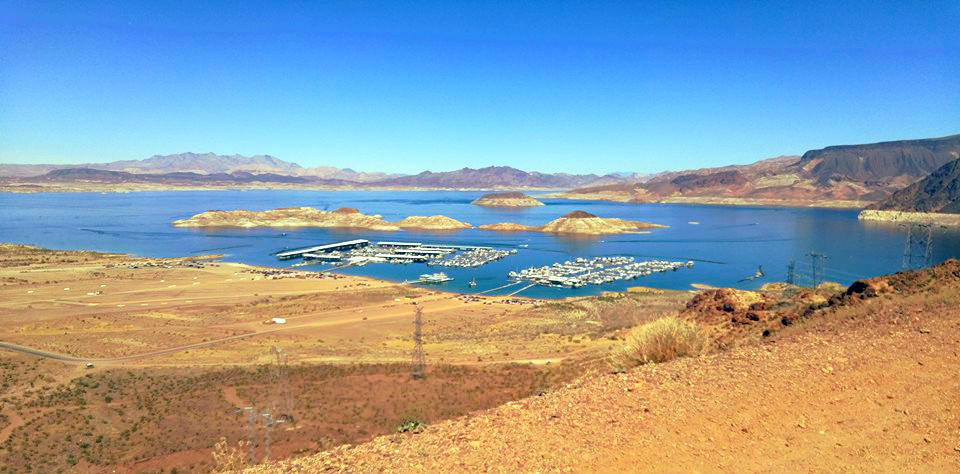 Regardless of your level of physical fitness, this is a great trail to explore a beautiful part of Nevada and get a little history lesson while you are at it!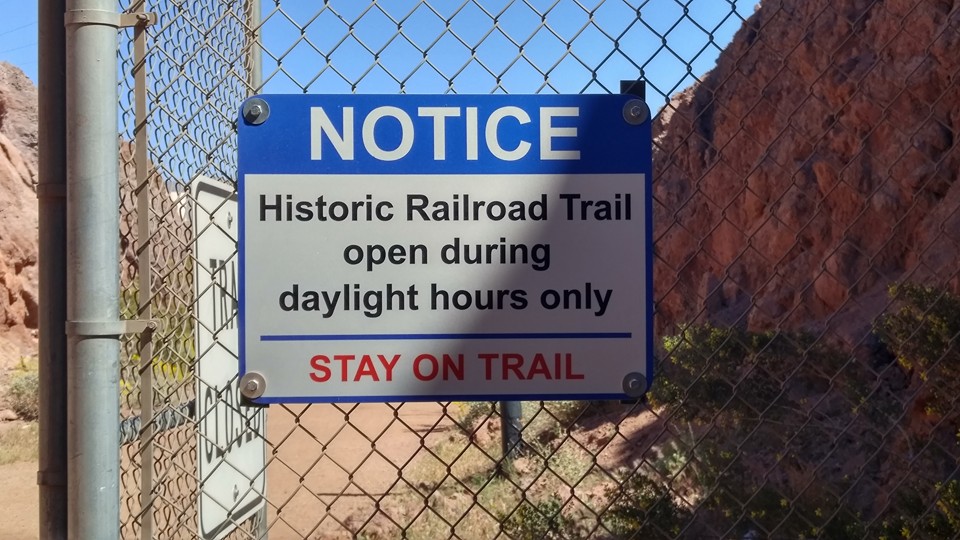 10 Lakeshore Rd, Boulder City, NV 89005








by