One of my favorite ways to escape Las Vegas is to take the short drive over to St. George, Utah. Sure, you are still in the desert, but it feels like another world. The small town feel is something you just don't get in the ever expanding Vegas Valley.
Heading north on I-15, the scenery you encounter during the two hour trip is some of the most beautiful to be found anywhere. This is especially true near the Utah border where you drive through mountains so amazing that it is really hard to concentrate on the road. Riding shotgun is definitely the best place to be seated during this trip. We had to pull over a couple times just to take it all in.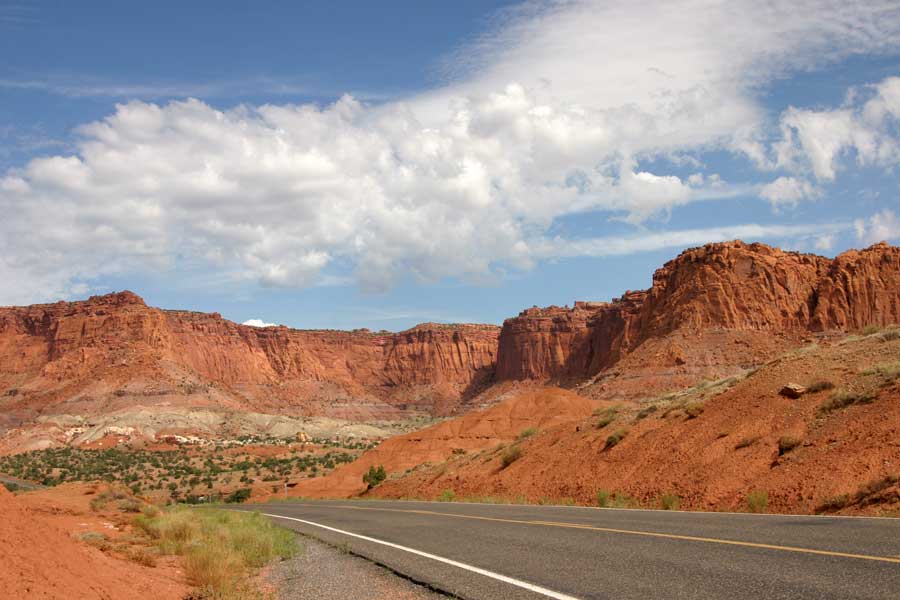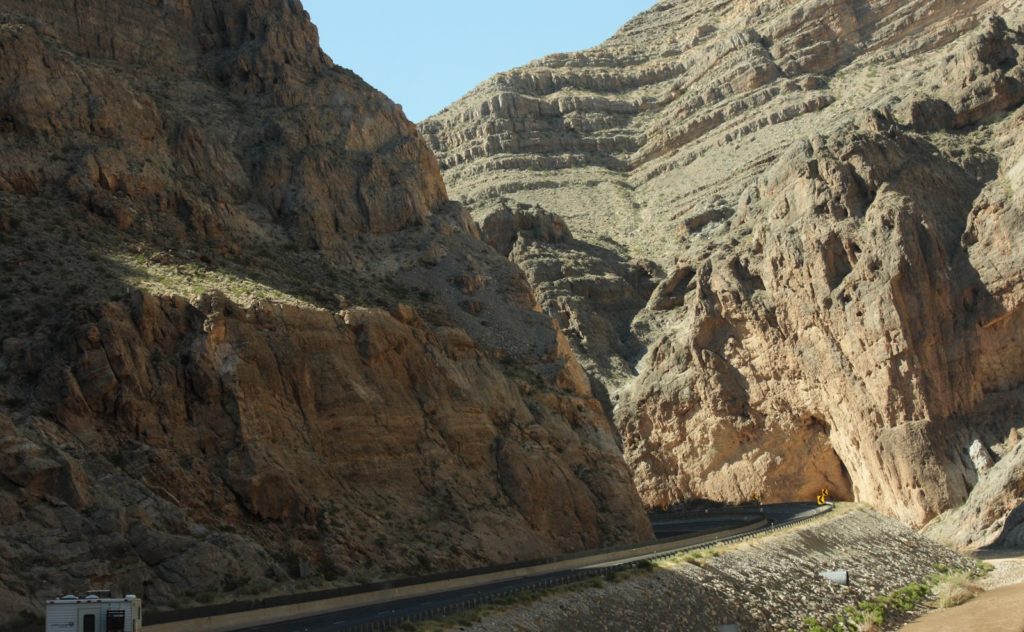 If you leave in the morning, I feel it is almost mandatory to stop for breakfast at Cracker Barrel, located right off the interstate. Based on how full it was when we got there, I would guess that everyone else has that same idea. It might not seem quite as special now that we have one in Las Vegas, but it is still a tradition I like to keep up. As usual, the food was delicious!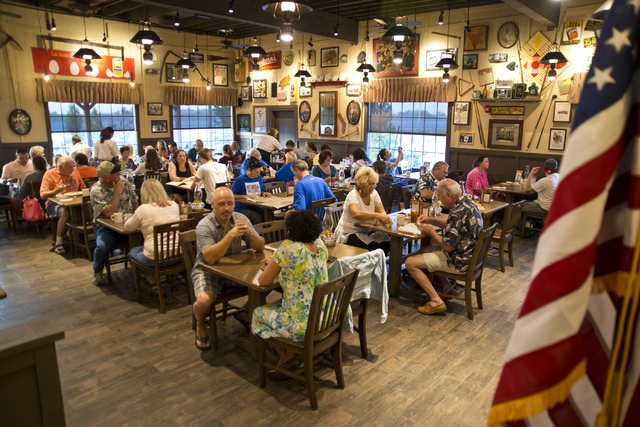 As I said, St. George is still in the desert. However, it typically is a few degrees cooler than Las Vegas, so it does offer a little bit of relief. Not as much as Mt. Charleston, but when the temperature hits 110 degrees, you take what you can get.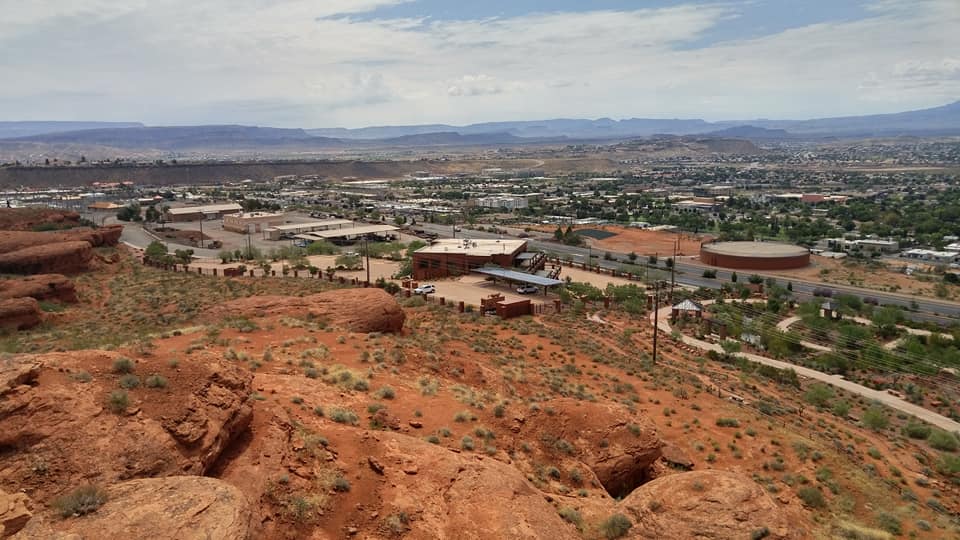 On this trip we wanted to just enjoy the city itself, see what there was to see, and visit a few of the tourist destinations.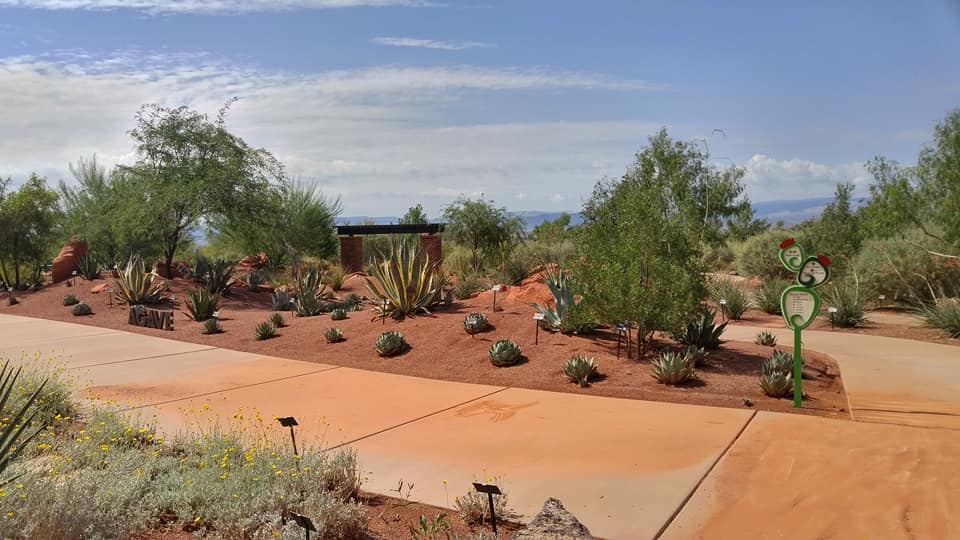 Our first stop was absolutely incredible, and perhaps my favorite place in the entire city. The Red Hills Desert Garden is easy to find and a great way to spend a few hours just taking a leisurely stroll and admiring the scenery. Not only is it beautiful, but they have gone out of their way to educate their visitors, letting them know exactly what they are seeing. Various plants, cactuses, fish and even dinosaur footprints decorate the fairly small park. They are all very clearly marked with signs saying what they are, and paths weave in and out of them allowing guests to walk through it all. We also stopped a couple times just to have a seat on one of the many benches you will also find. It was almost an afterthought to go there, but ended up being my favorite part of the day. Make sure to check them out if you make the trip.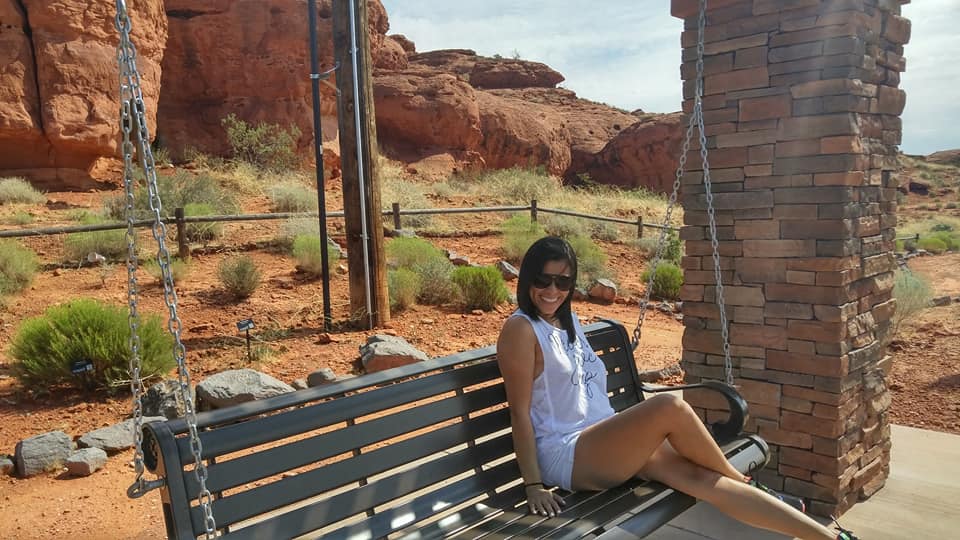 Another neat thing about the Red Hills Desert Garden is the high hills right behind them. You can drive your car right behind the garden and take an easy hike to the top that gives you breathtaking views of not only the Garden, but all of St. George as well! We just sat and looked for 30 minutes or so, but I could have stayed there all day. There are also desert tortoises in this area, so be sure to look out for them. We didn't see any, but we could hear a group on the other side yelling in excitement as they saw one.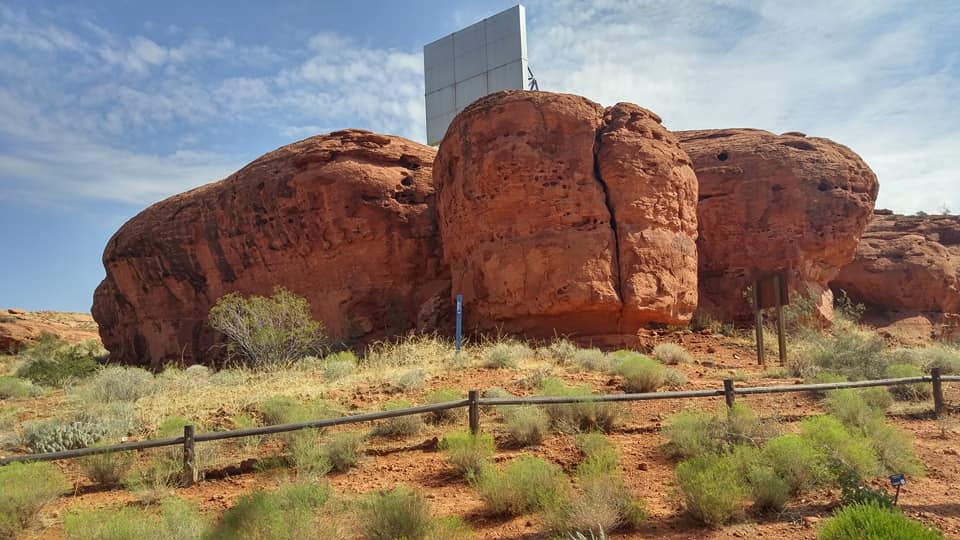 Next up, we decided to check out the Mormon temple. Though I am not a Mormon, you can't help but admire the beauty of their temples and I really wanted to get up close.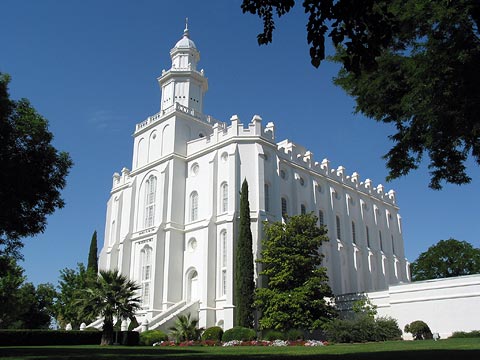 Unfortunately, you can't enter the temple, but they actually have two visitor centers on the grounds that you can go in and learn all about the Mormon faith, as well as what the temples mean to them. They have many videos, statues and interactive games that you can use to educate yourself. They also have plenty of staff there to answer any questions you might have. Don't worry, they are very friendly and do not try to push any of their beliefs on you.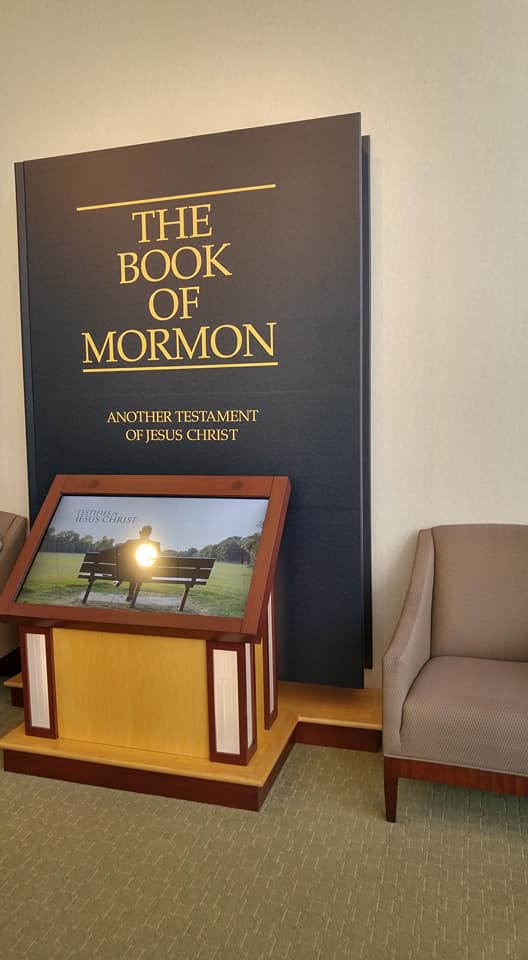 There were a couple of weddings going on while we were there, with the bride and groom wearing clothes that looked like they were from the 1800's. It was an unusual sight for sure, but it looked like a lot of fun. We sat and watched for awhile, and of course I took a lot of pictures.
Next up we went over to the former house of Brigham Young, the second President of the Church of Jesus Christ of Latter Day Saints. They offered a tour of the house in which Young spent winters at near the end of his life. The volunteers giving the tour were very knowledgeable, friendly, and again were not pushy with their religion.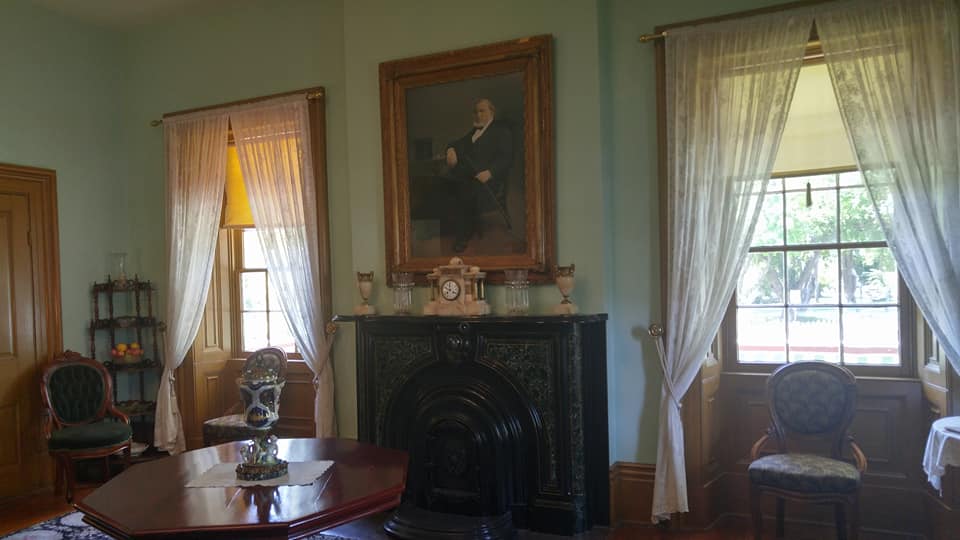 They were very proud of their faith as well as Young, but I think they realize that Mormonism is not for everyone. I really applaud them for their restraint, but excitement at showing off their religion. They were all so nice!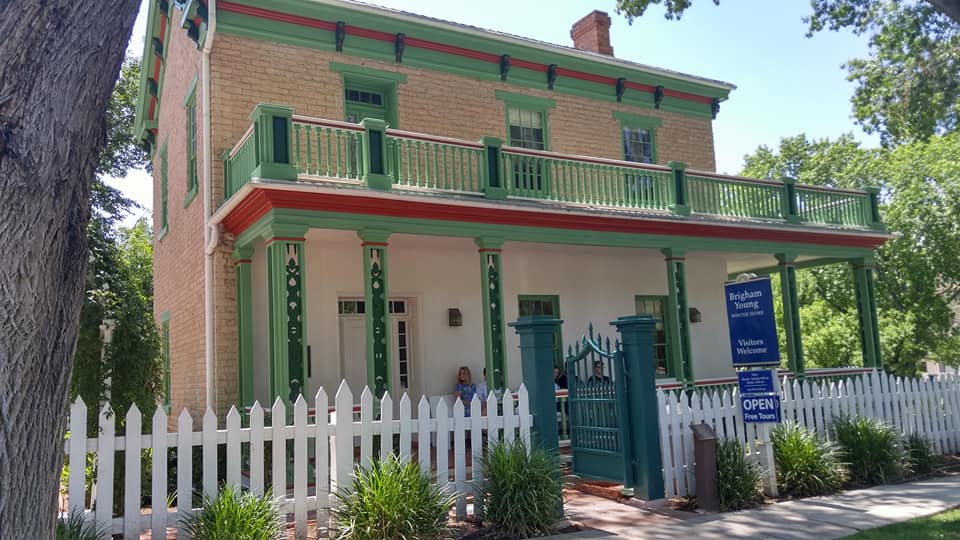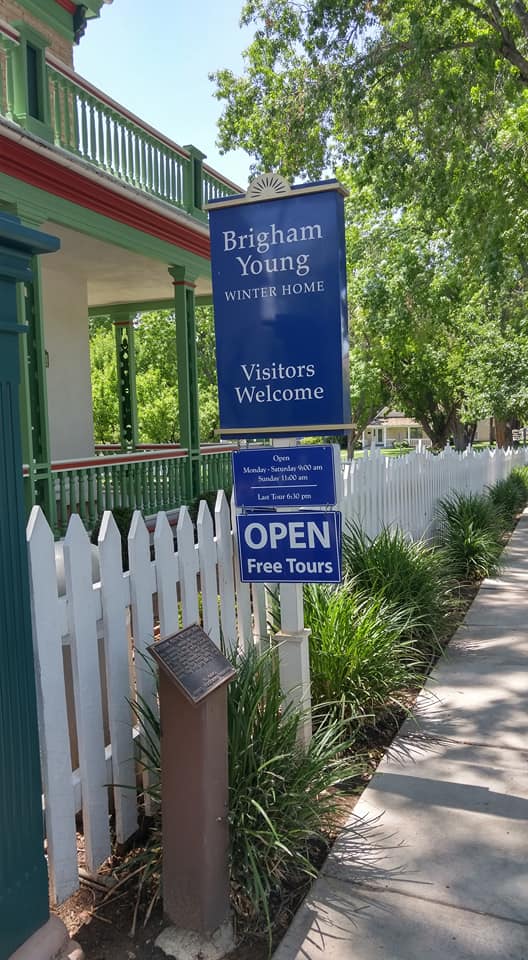 The house itself was very interesting. It is filled with actual pieces that Young owned, or at least pieces that fit the time period. It was not particularly fancy, but for the time in which it was built, it was pretty nice. I particularly liked his bedroom which had a separate table where he often would hold meetings.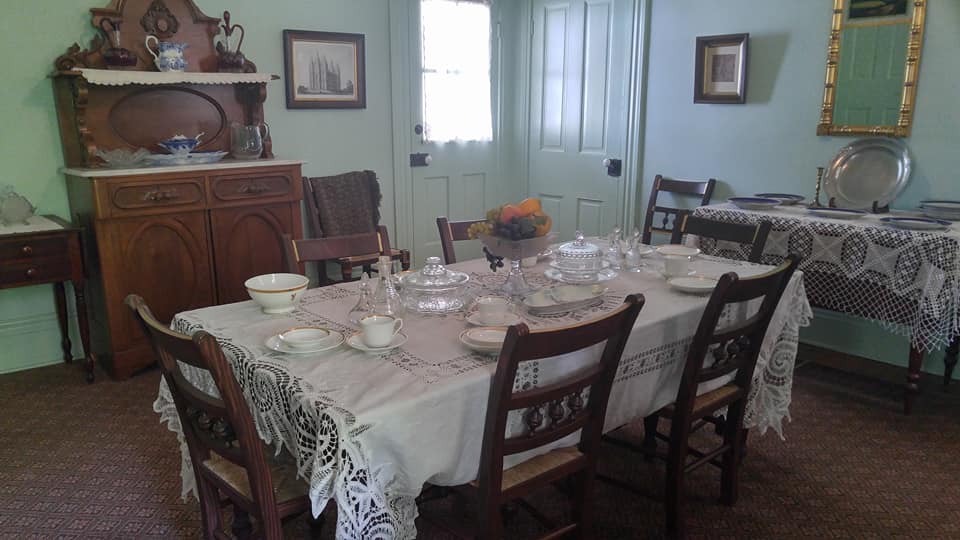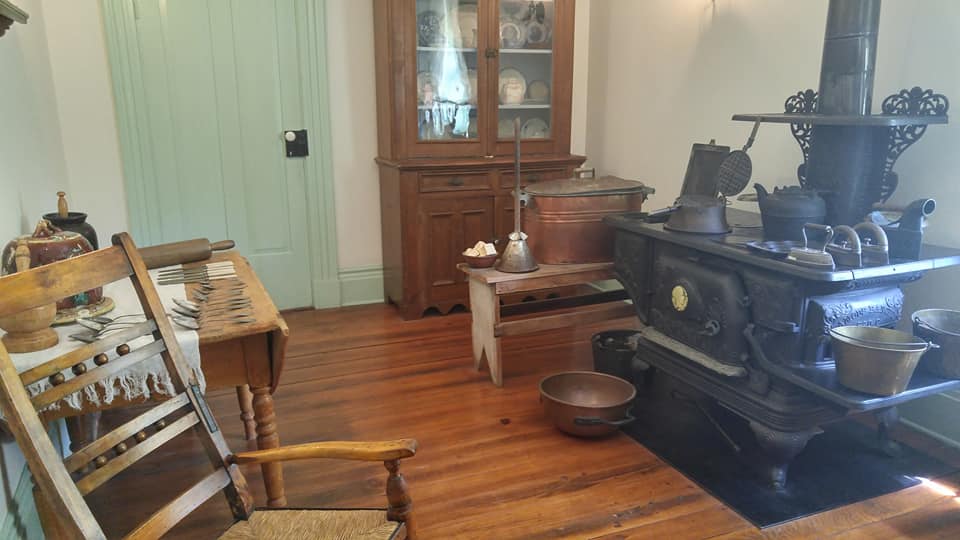 Finally, we just wanted to walk around a little bit. It seems like a town almost lost in time. There are so many old houses and other buildings to look at that you easily forget that we are well into the 21st century. We even found a really cool store that was filled with antiques ranging from old slot machines, to tables, to clothes you might have found 100 years ago. I could have spent hours there, but unfortunately they were ready to close. That's another thing different from Las Vegas. Stores are not 24 hours like they are here. Many close by 5 p.m.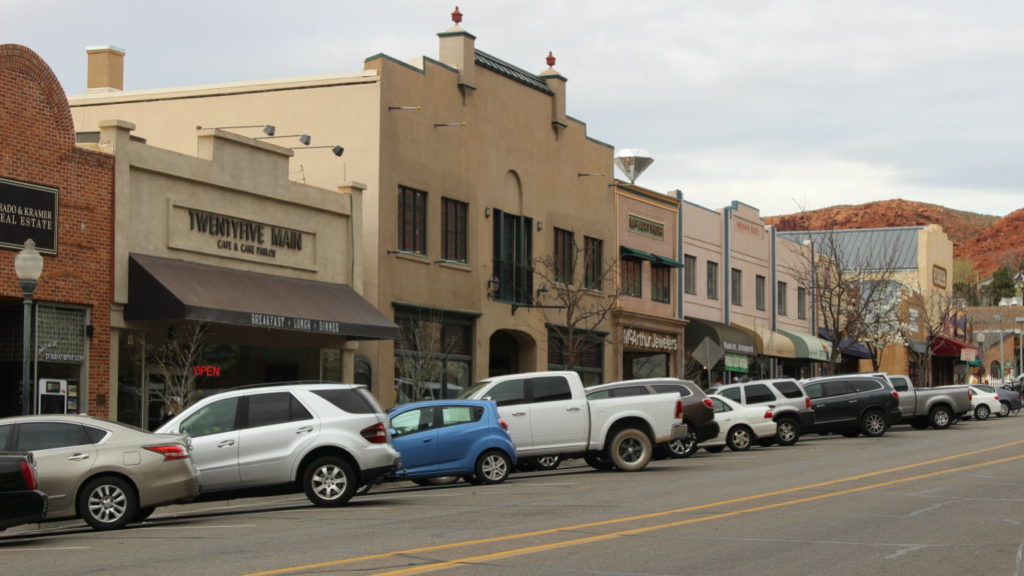 We didn't get to see it all on this trip, but we saw a lot. I would love to go back and visit some of the nearby ghost towns and state parks. I guess I will save those for next time. But we still had a blast getting away from our fast paced city and slowing things down quite a bit.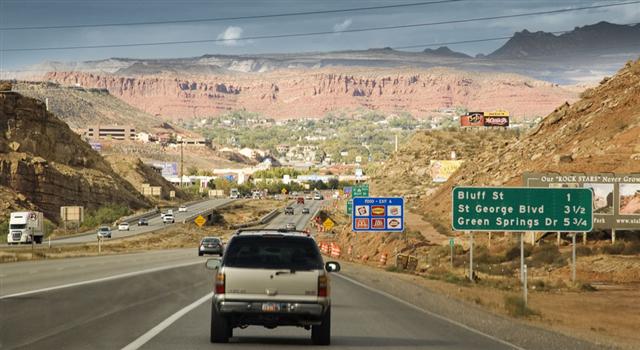 The drive back was just as beautiful, but I was pretty worn out, so I might not have noticed as much. But the one thing I realized during the return trip is how many wonderful and different places are located so close to Las Vegas. No matter what you are into, you will find it within just a couple hours drive. St. George is certainly one of those places to add to your list. On to the next trip!








by