When we see that the forecast calls for 100-degree temperatures here in Las Vegas, we locals know that it's officially pool season. My favorite pool currently is at Red Rock Casino in Summerlin.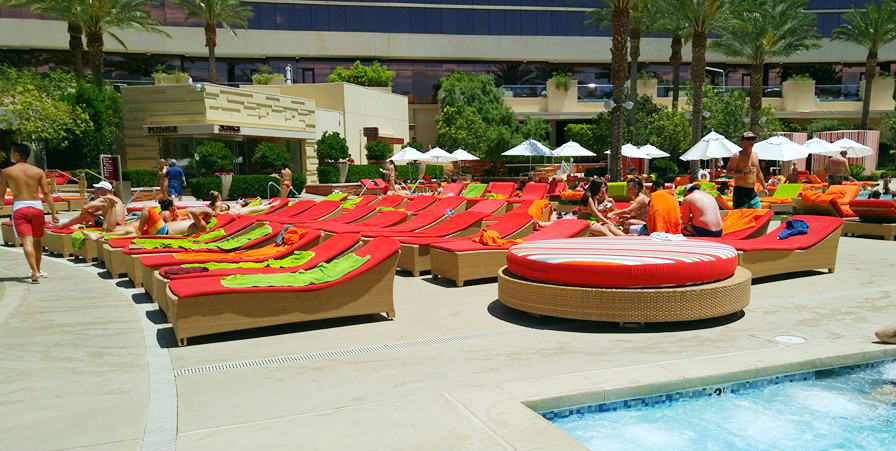 Even though I have lived in Las Vegas for nine years now, I just recently visited their pool with my friend Begoña Sevilla for the first time. Every time I go I have such a great time!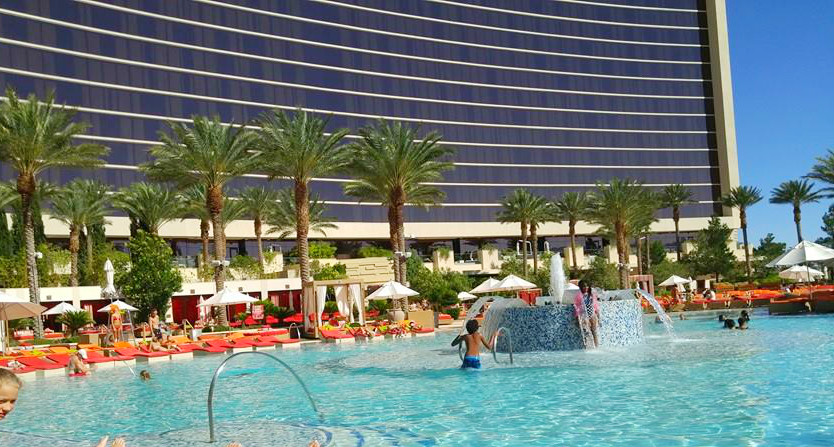 There is so much more to Vegas than The Strip. The Cabana Club at the pool here is a great option for locals and tourists alike.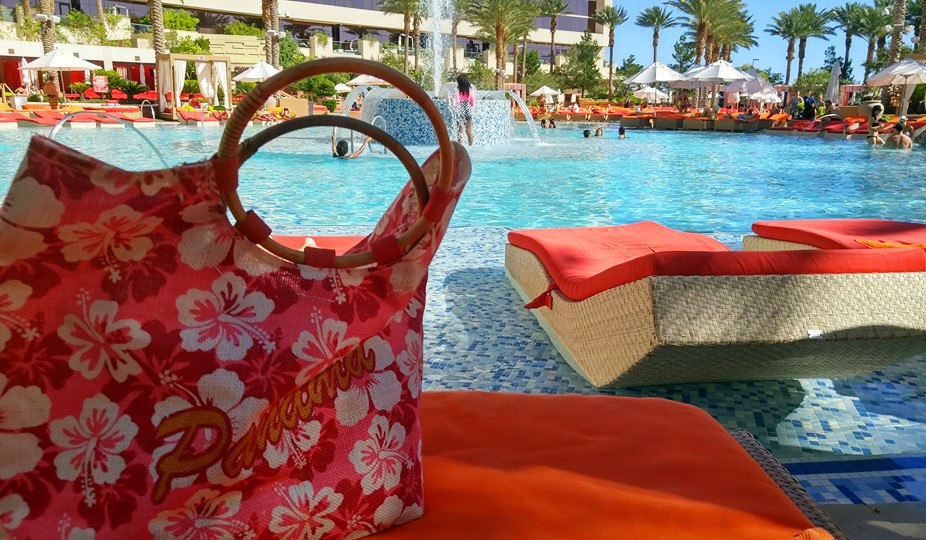 Red Rock Resort is currently celebrating June pool season with the Boots & Bikinis Pool Party that celebrates Garth Brooks' return to Las Vegas with Western-themed pool fun.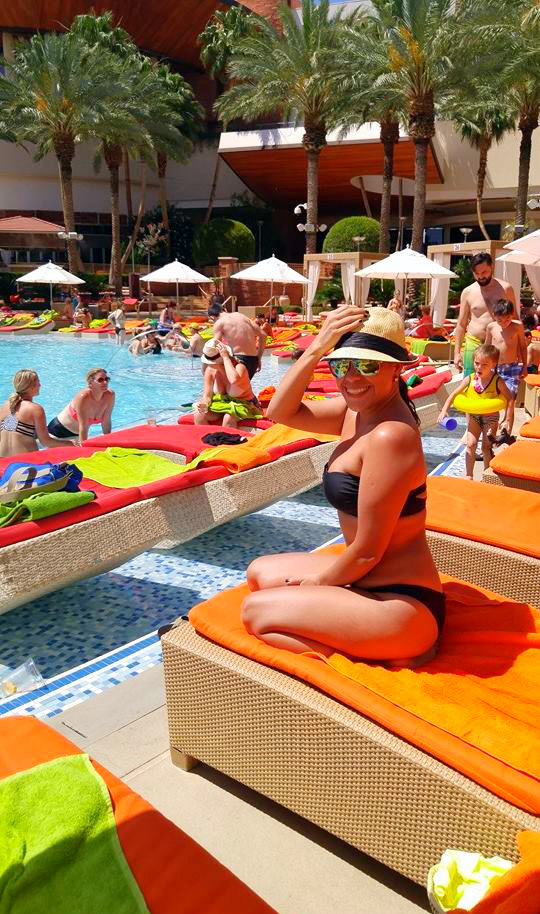 Here are a few things that you need to know before you decide to go there this summer season.-They are open to the public, with a $15 cover charge that allows guests 21 and older to enjoy The Cabana Club at Red Rock Resort .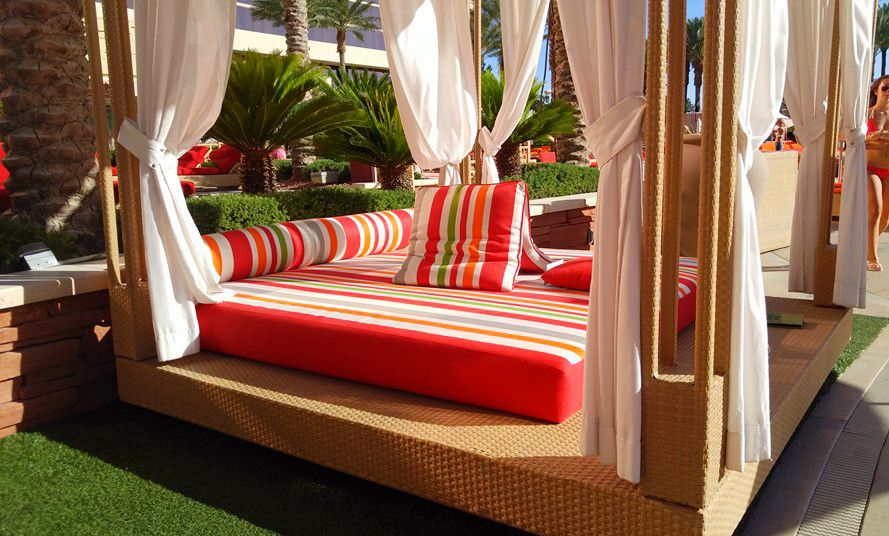 – It's luxurious like a private club pool, with plenty of lush landscaping and plenty of room to stretch out and get lots of sunshine.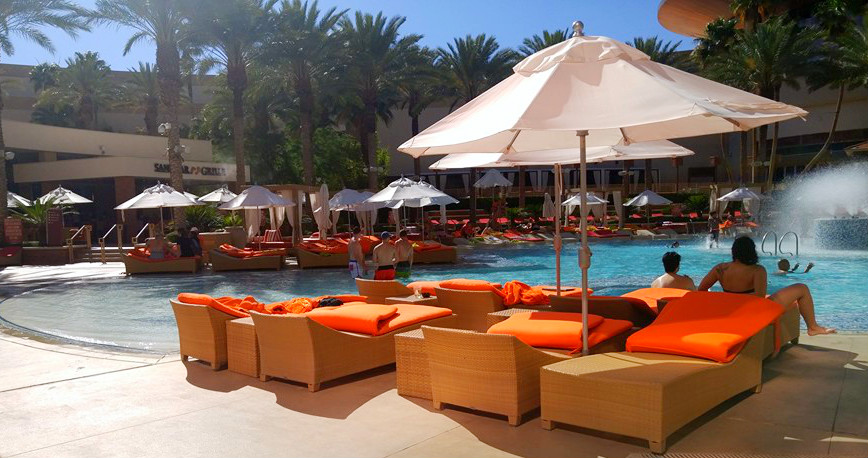 – More than three acres are dedicated to the best Las Vegas hotel swimming pool.
– It boasts 19 irresistible private cabanas and an island fountain.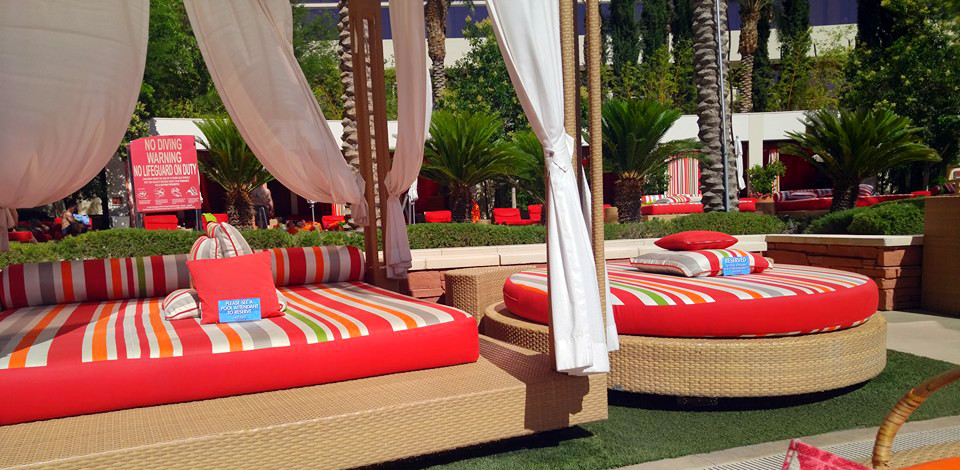 The sprawling pool area offers enough space and the right balance of ambiance for both pool parties and quiet relaxation.
Sandbar is a poolside café where you can enjoy refreshing bites, cool cocktails and specialty drinks galore.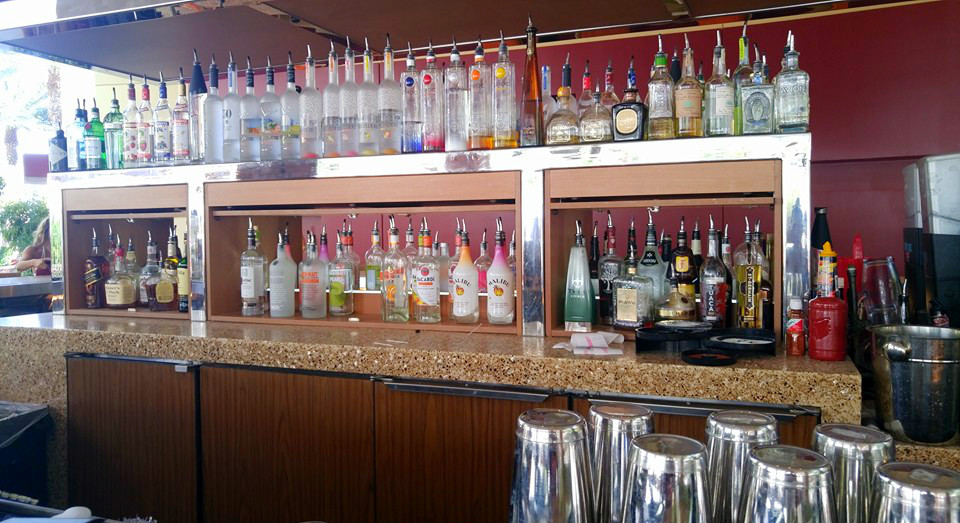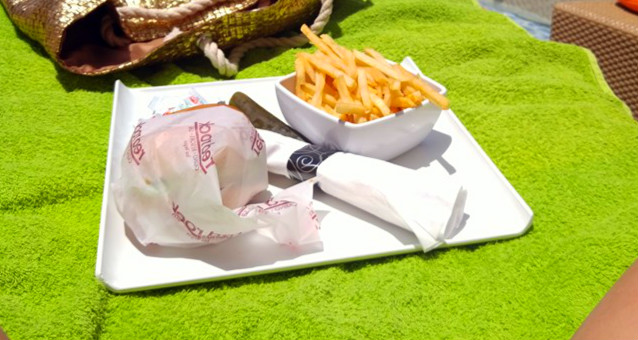 Whether you're a lounger, swimmer, cocktail sipper or tanner, the pool scene at Red Rock is sure to delight.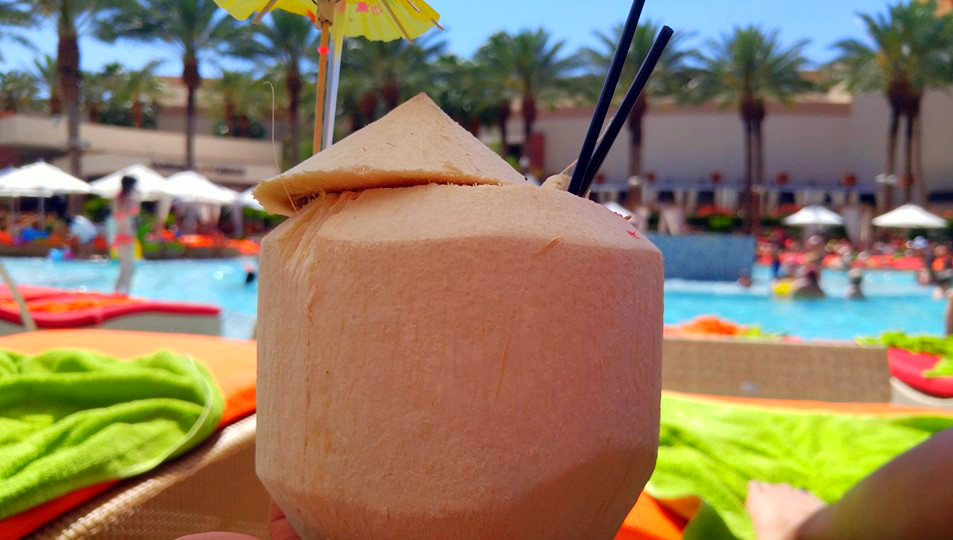 It is relaxing, spotlessly clean, well appointed, the staff is always friendly.The main pool is open to hotel guests who show their room key-card upon arrival. However, there is no cover charge for public admission to the Cabana Club, a rectangular pool that is part of the complex.
Non-hotel guest ages 21 and over may reserve cabanas or daybeds, based on availability.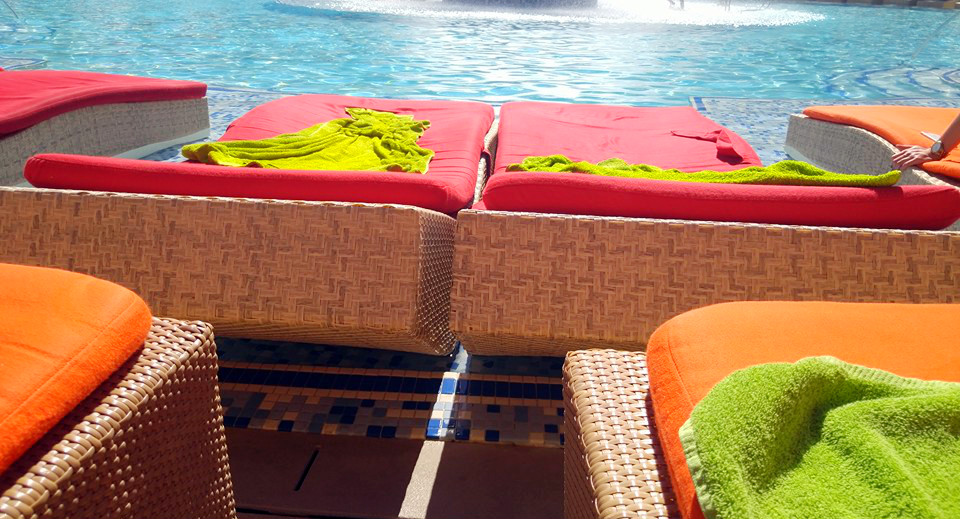 This one of my favorite hotel and casino's in Las Vegas, and is probably the best resort style casino to be found off of The Strip. It is located just 2 miles from the Red Rock Canyon National Recreation area and 11 miles from The Strip.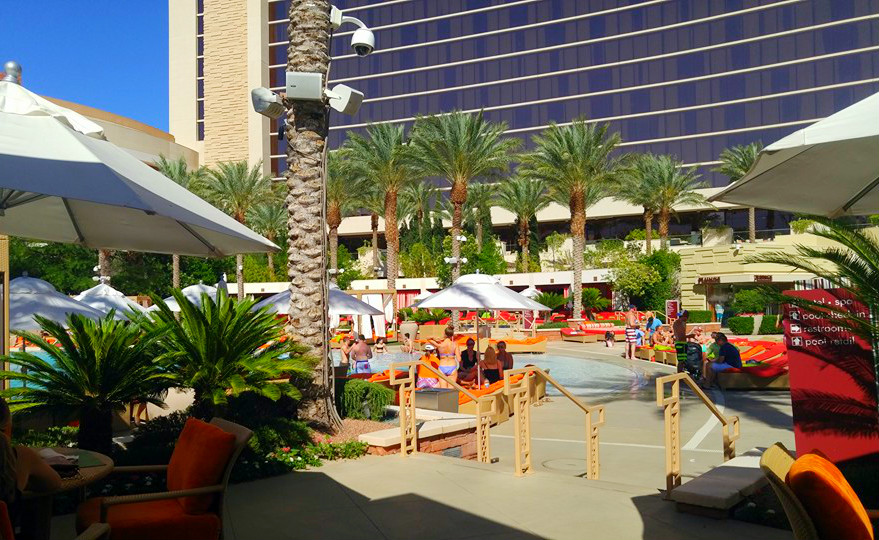 The Cabana Club at Red Rock Resort, 11011 W. Charleston Blv
d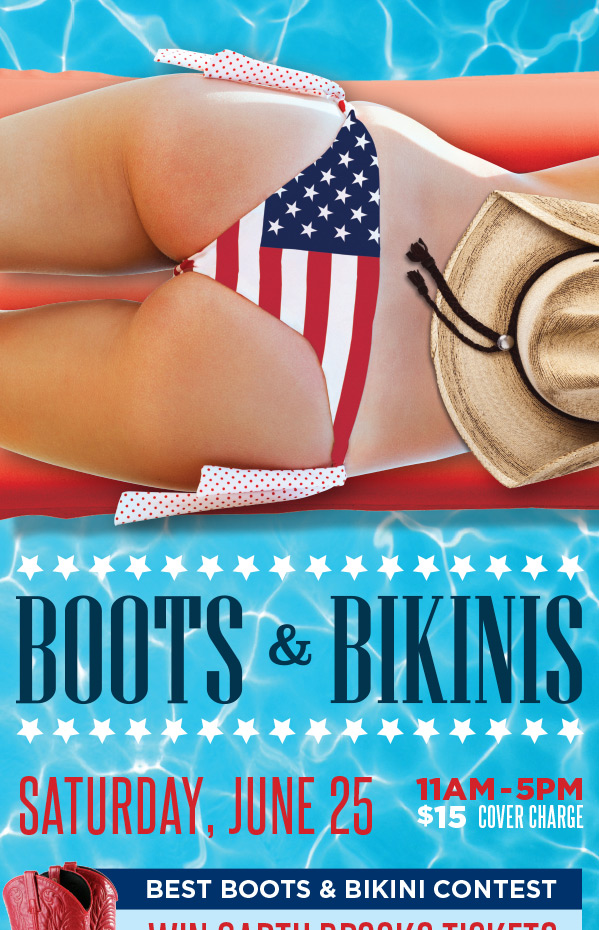 by