Going to San Diego was a blast. It's amazing how a climate so different from Las Vegas can be found so close. We really enjoyed spending a couple of days touring the city.
However, it wasn't until Sunday when it seemed like the vacation finally began! That's because we were able to quit doing the work and just sit back, relax, and enjoy ourselves.
One thing I knew I wanted to do when I went to San Diego was to go on one of the cruises that were offered. After looking around a bit, it seemed like Flagship Cruises offered exactly what I was looking for! They had several different options, but for me their nightly dinner cruise seemed perfect.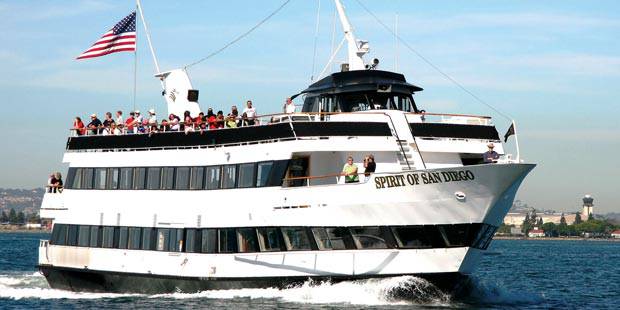 After another great day of cruising the city, it was time to put on some nice clothes, get on board, and enjoy the beautiful coastline of San Diego.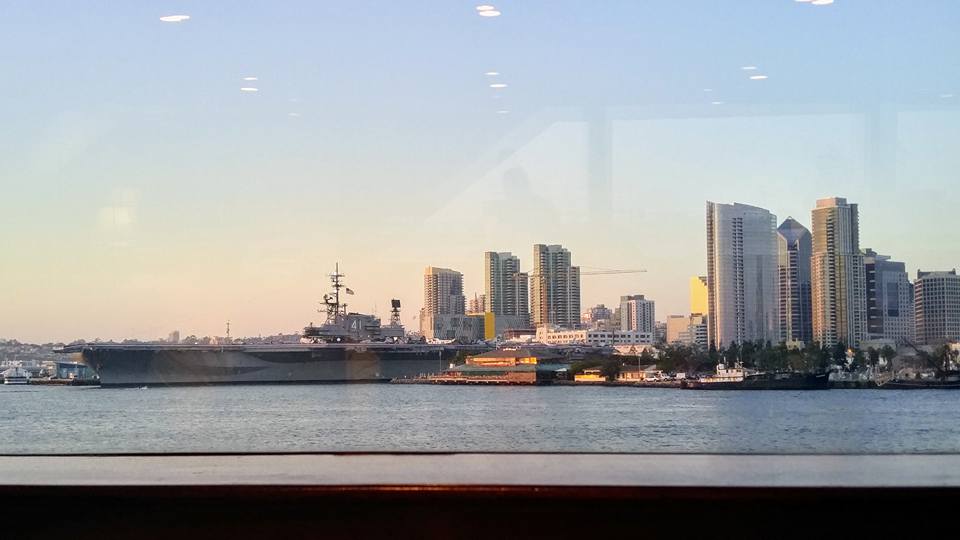 After checking in with the friendly staff, we climbed on board our boat and were immediately greeted by a couple of glasses of champagne. Talk about starting the cruise off in style! From there, we were escorted to our table which was on the second deck of the three deck ship. We sat down for a moment just to soak it all in and admire the beautiful scenery. There was a full bar, an entertainer playing some soft music, couches to lounge on, and of course a magnificent view out of the window that our table was right next to. It really was incredible.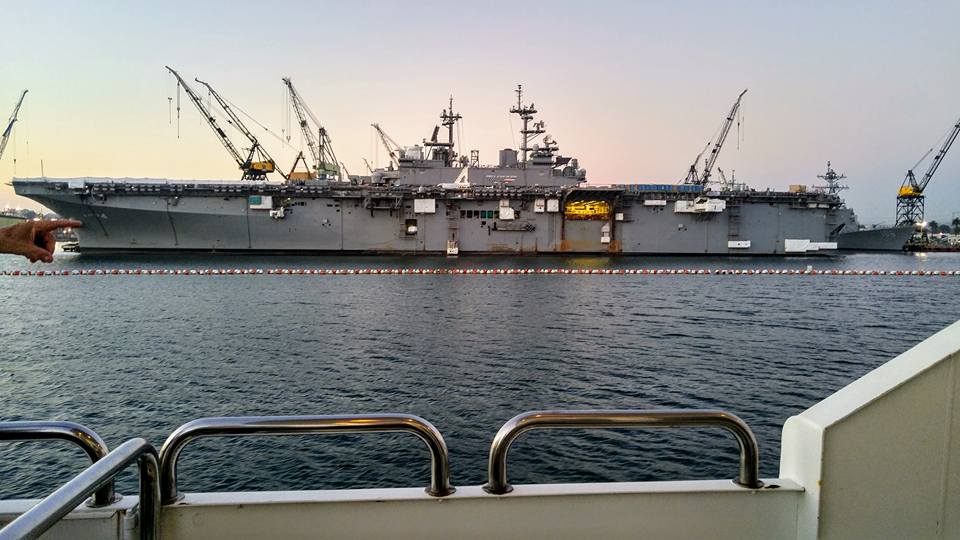 Shortly after boarding, and before the boat had even left the dock, we decided to take a tour of the open air third deck. It was a bit chilly on this night, but it sure beats the 110 degree temperatures of Las Vegas! We enjoyed the magnificent sights and conversation for a few moments before going back to our table for the start of dinner.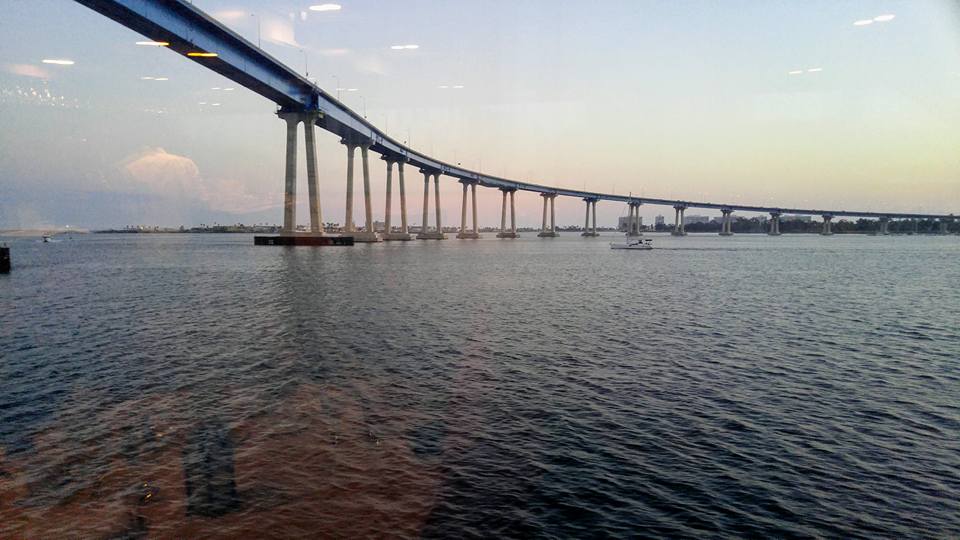 As soon as the ship departed, our super friendly server named Chelsea brought us our appetizer. It was a caesar wedge salad that was just delightful. It really was a great way to start our meal, along with some fresh bread they also brought out. I noticed Chelsea was limping a little and when we asked if she was ok, she said she had hurt her ankle while surfing. However, that didn't stop her as she hustled all night long, giving us truly wonderful service. She was a real pro!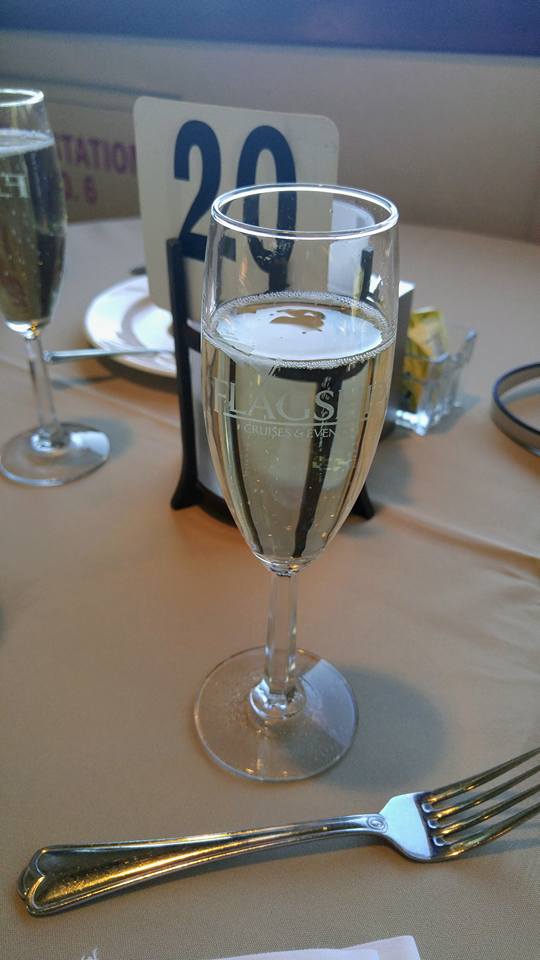 From there we just enjoyed our time together, listening to the music, and taking in the view as the sun went down. What a beautiful city San Diego is.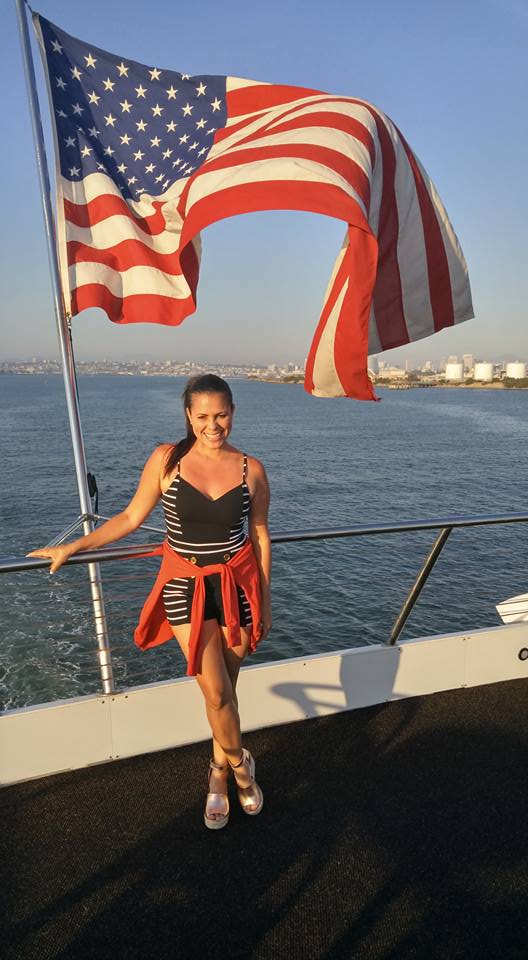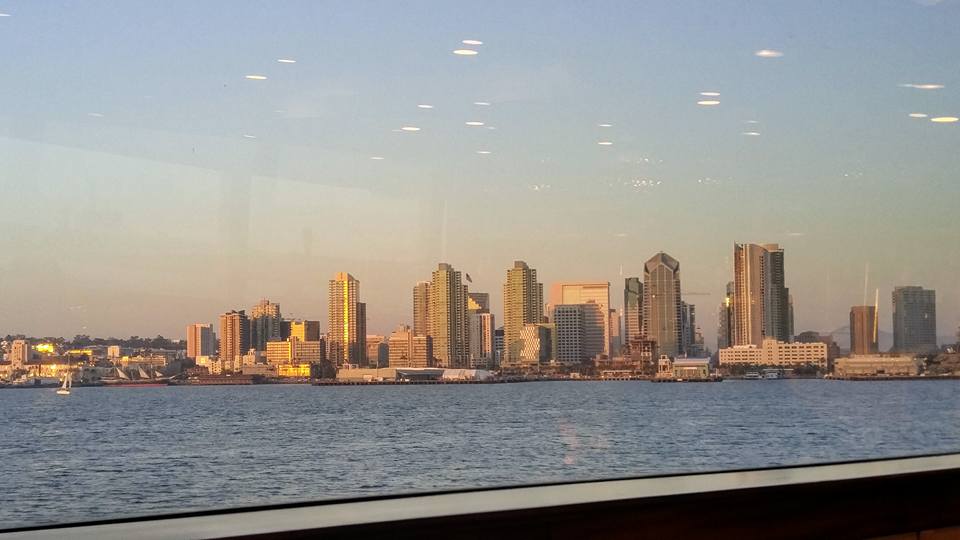 However, it wasn't too long before the main course was brought out. On Sundays, prime rib is their specialty, so we both opted to go with that. It was a nicely cooked medium rare, and was accompanied by a baked potato and some fresh vegetables. Everything had all the accompaniments and tasted delicious. It was quite a bit of food, but we managed to finish as we didn't want any of this great food to go to waste.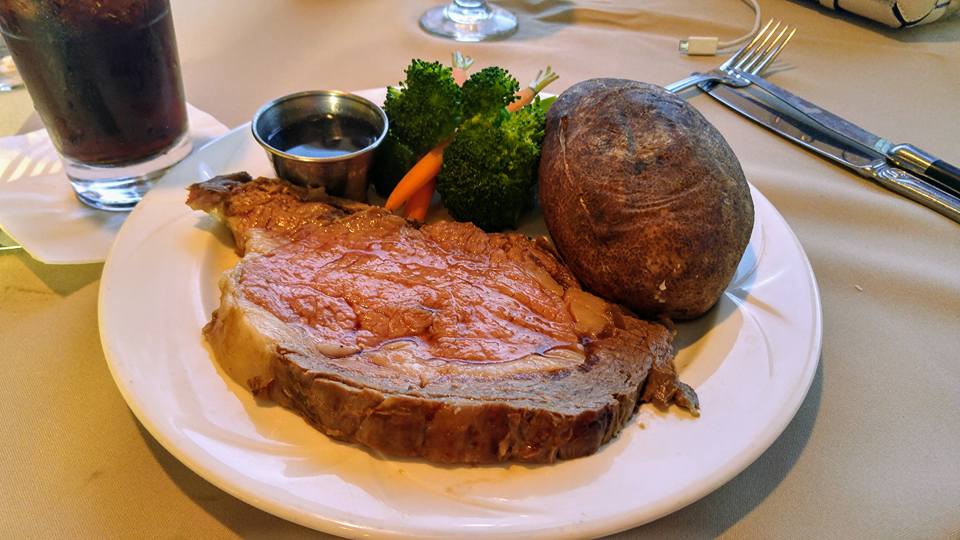 As the plates were removed, we both selected an after dinner drink and let the food settle. However, we weren't done yet as dessert was on its way. Dessert was a mud pie which was just as great as our earlier courses. I had to struggle to finish, but it was so good I just managed. The dinner alone was easily worth the price of admission.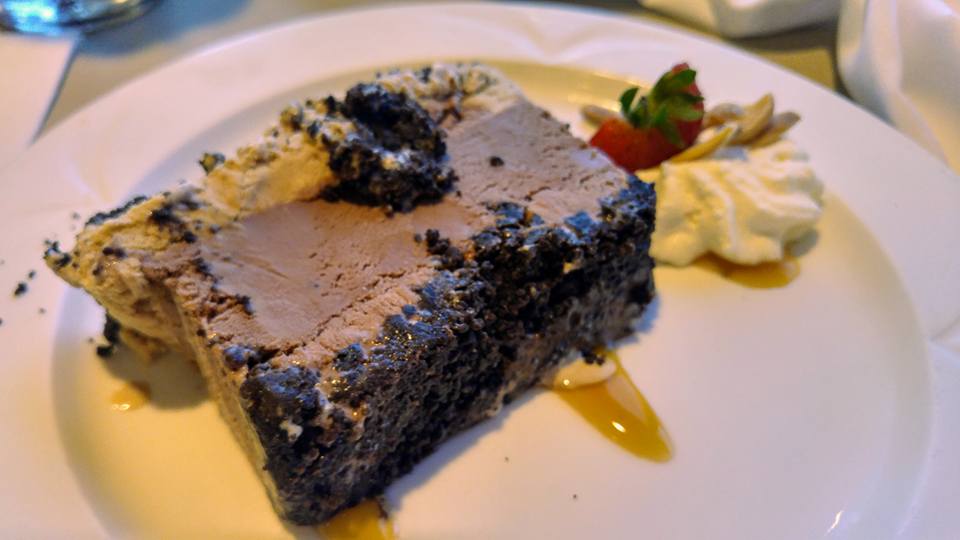 After allowing the guests time to finish, it was time to pick things up a little. All the plates were cleared and the guests started to move around the boat a little. Now completely dark outside, our entertainer for the evening started to let loose a little. Our floor also served as the dancing area, so other passengers slowly started to filter their way there. We opted to slide over to one of the couches and people watch.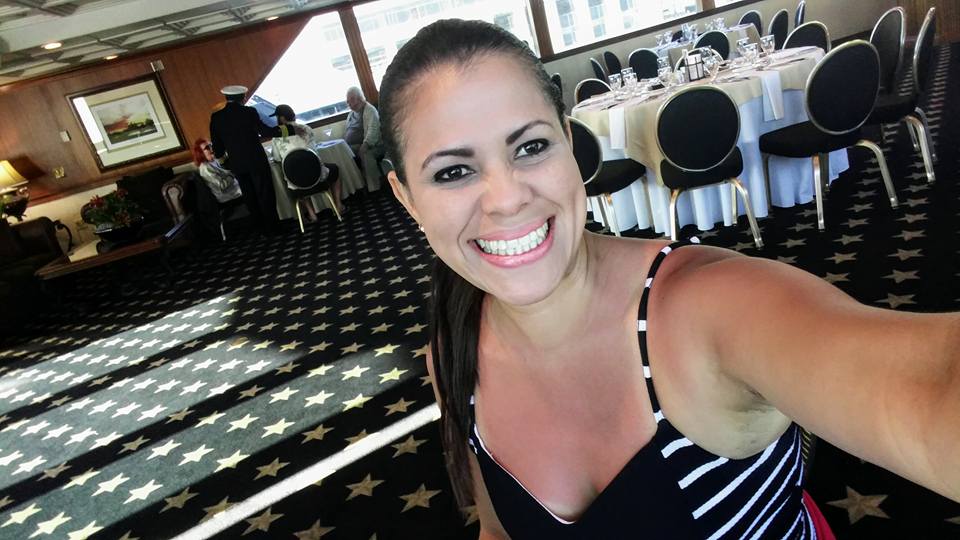 Taking requests, the entertainer was a very talented guy. He played several instruments, sang, and made sure to interact with the passengers. He is a truly talented guy! He played favorites like Brown Eyed Girl, My Girl and other party songs, and even took requests. It wasn't long before he had the crowd singing and dancing along.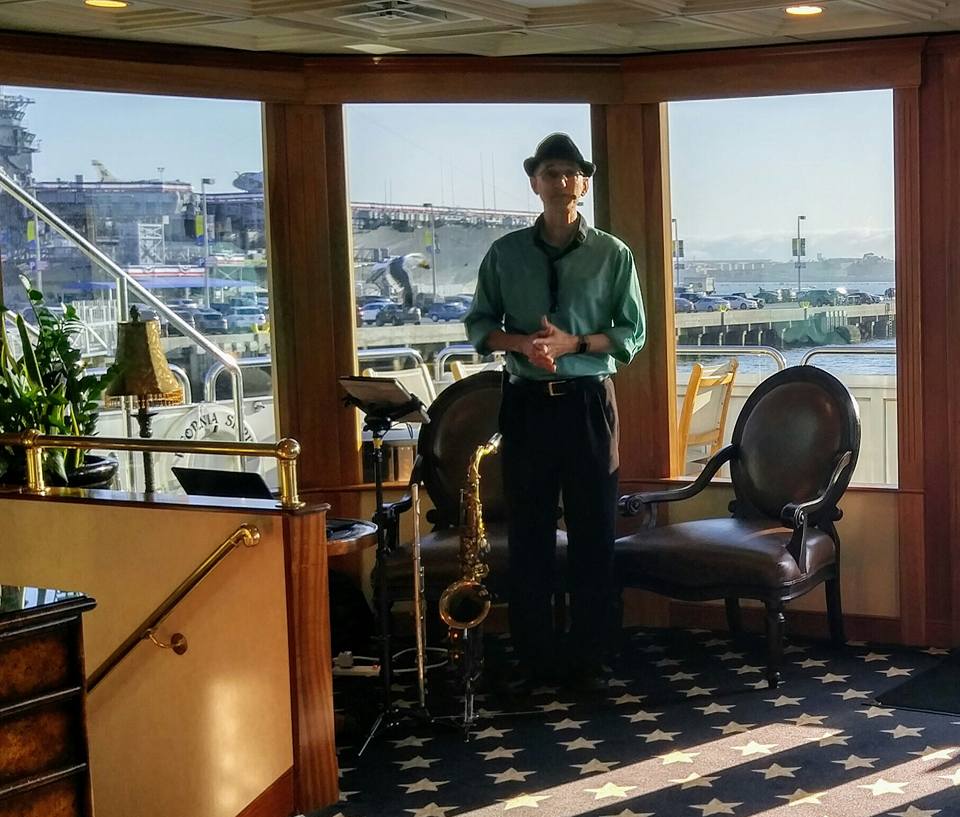 This took place for about an hour and we just took it all in, really enjoying just relaxing and watching things. It really was a perfect way to unwind and get a "vacation" from our "vacation." The views as we looked outside the boat were phenomenal. Seeing all the lights from the city as you cruise the shoreline is a must if you visit.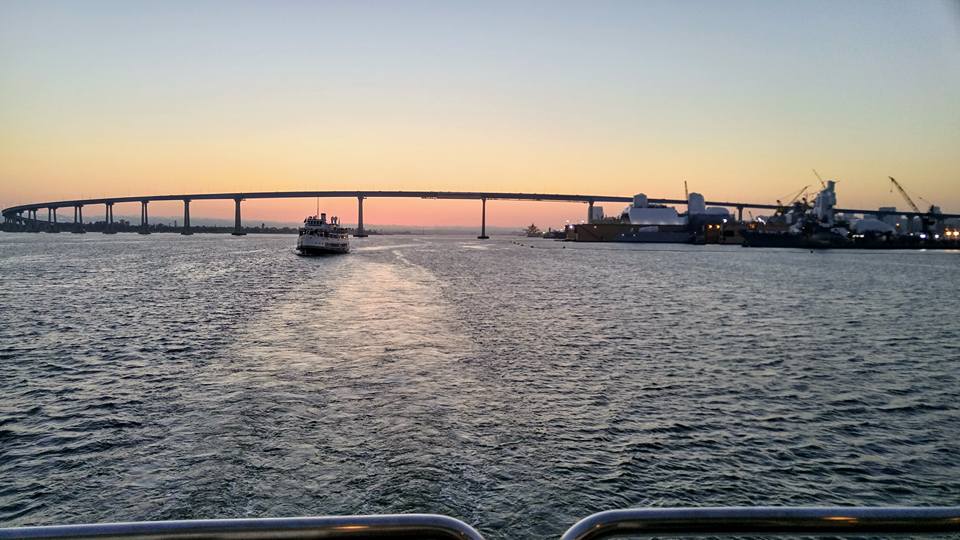 All good things must come to an end, however. Slowly we made our way back to the dock so we could go back ashore. The lights were brought back up and the crew thanked everyone for coming. I really must compliment the staff as everyone we came across was incredible. I particularly want to compliment Chelsea for being such a trooper, giving great service despite obvious discomfort.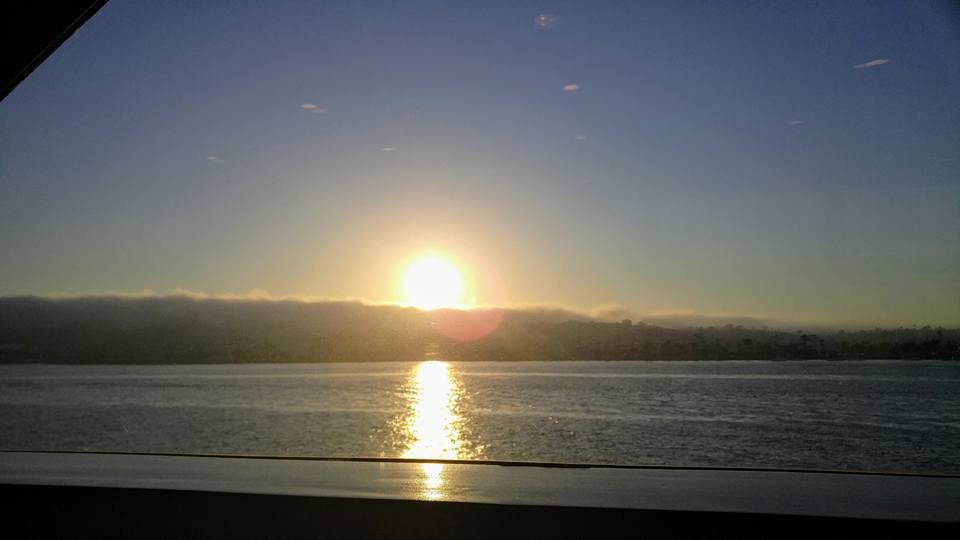 The evening was over, but it definitely gave us a memory that will last forever. I can't imagine why anyone would come to San Diego and not go on a cruise like this. I really appreciate the variety of options Flagship Cruises offer, as well as the food selections. In both cases, they are sure to have something you will love.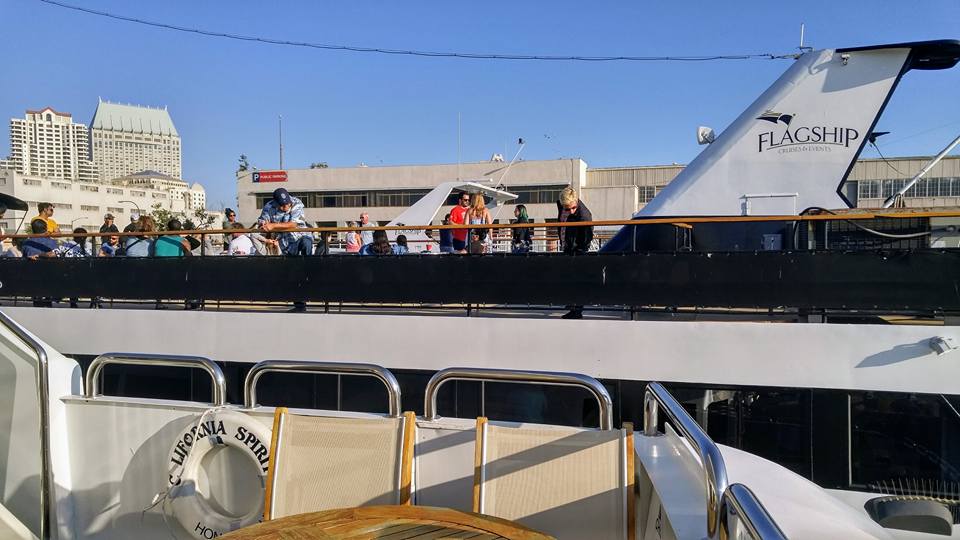 Check out there website and the next time you head to San Diego, be sure to take one of their cruises. You can see all they have to offer HERE. Thanks to all the staff that provided us such a fantastic evening!








by