Kitchen Table has been a popular restaurant out in Henderson for the past couple of years. Unfortunately, I never got out there to try it, but I had always heard such wonderful things. So when I learned Chef Javier was expanding, opening a second location at The Gramercy I got very excited to try it out.

I love this area of Las Vegas. There are so many nice shops and it is so clean, making it a great location for a restaurant. We got to The Gramercy and parked easily right outside the restaurant and made our way in.
The layout is very clean and nice. It manages to feel both homey, but cool and trendy at the same time. It wasn't overly decorated, but it still offered plenty to catch your eye. I really appreciated the way it looked.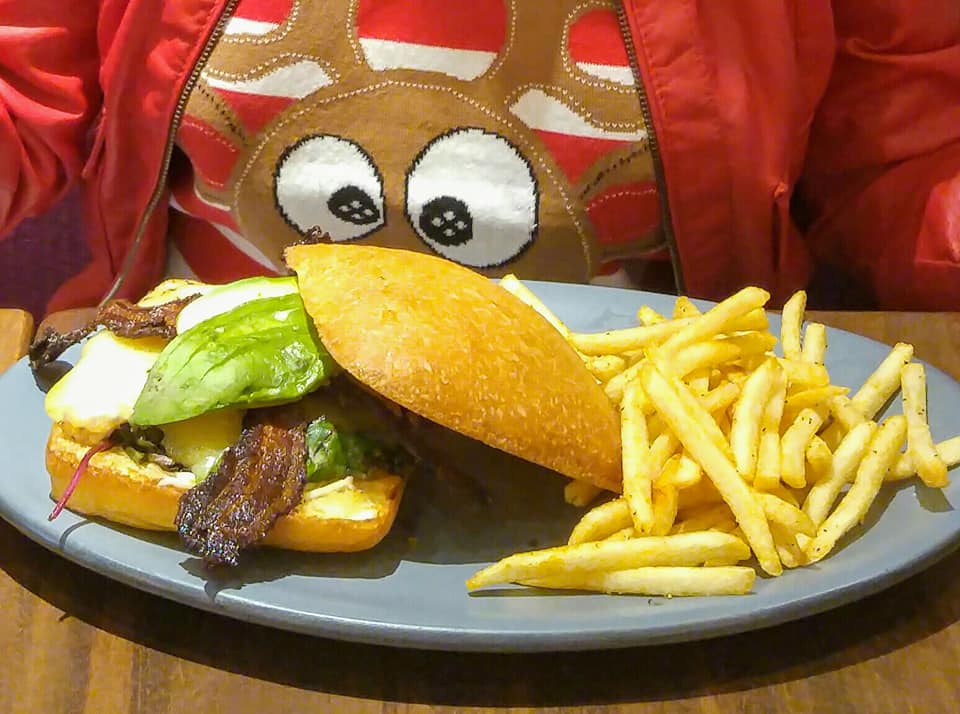 We were there for brunch, and were excited to try, but were told that they have a completely different menu for dinner. We will be sure to come back another day to try that out. But first things first, I was ready to try out what their brunch menu was all about!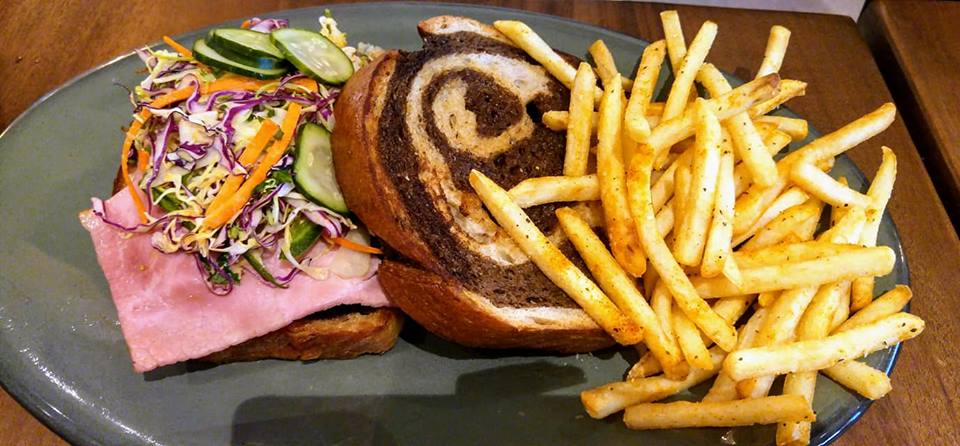 Any proper brunch starts out with Mimosas! We ordered a pineapple and a blackberry as well as some monkey bread and mixed berries while we waited for the main course. I had never eaten monkey bread before and it was delightful. It comes out in a little cast iron pan and is warm and gooey and absolutely delicious. The soft bread is covered in sauce and was perfect for a day that was slightly chilly. It is definitely made to share as it probably is too much sweetness for one person. But for just a bite or two, it is perfect. Along with the delicious berries, it was a great way to start our meal.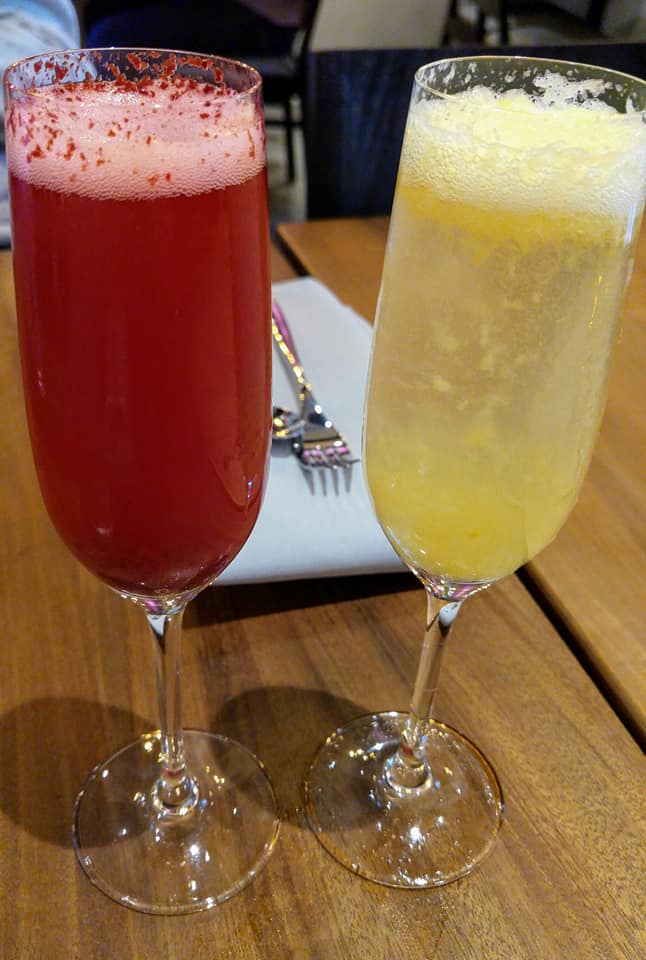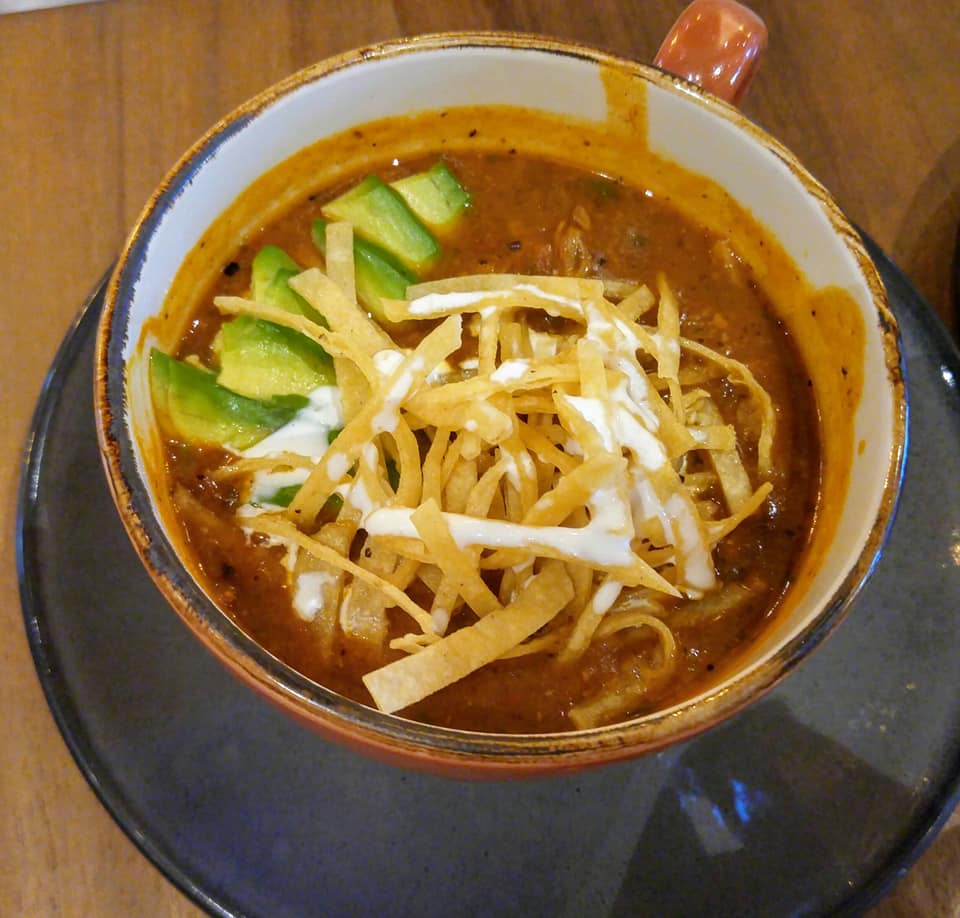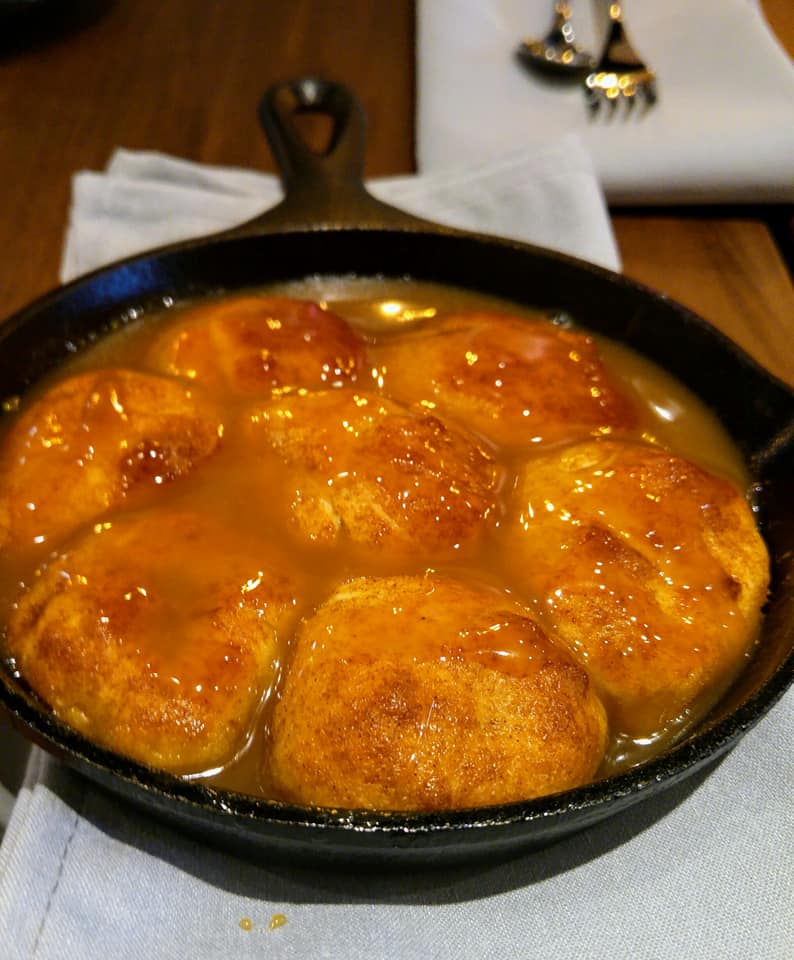 For the main course I ordered a chicken sandwich and my companion had a pork sandwich that was served on rye and also had slaw on it. I forget the name of it, but he couldn't stop raving about it! I took a bite and could certainly see why he was enjoying it so much. Both items came with fries as well. The portions were more than generous. I keep seeing this restaurant described as "elevated" and "upscale." While that may be true, I often associate that with small portions that will leave me still hungry when I leave. That is certainly not the case here. We were already stuffed as we finished up, but we still needed to try out some dessert.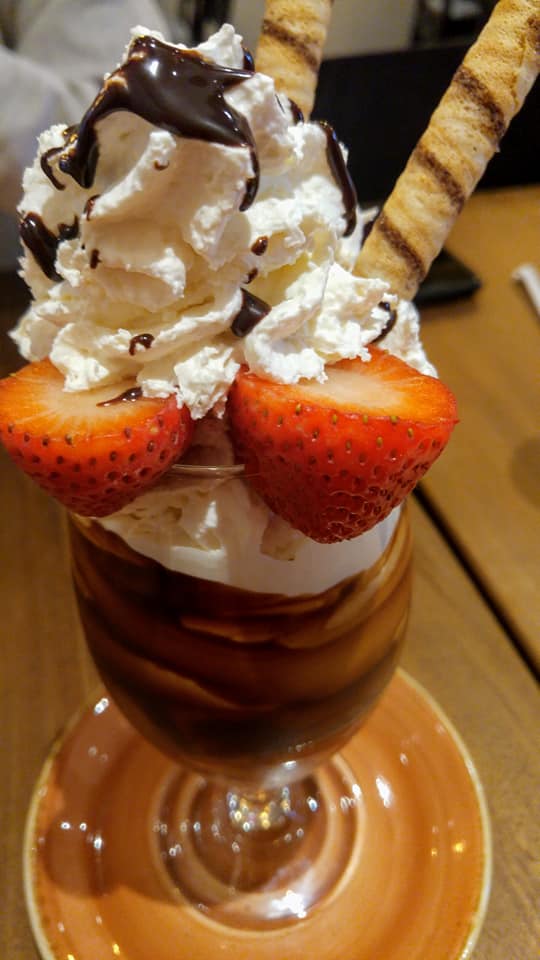 We decided on the Neapolitan shake to share and quickly realized we made a great choice. Again, the size was plenty large, more than big enough to share, and it tasted absolutely wonderful. It was super thick and creamy and even though they brought out straws, it was much easier to eat with spoons. It was a perfect ending to a great meal!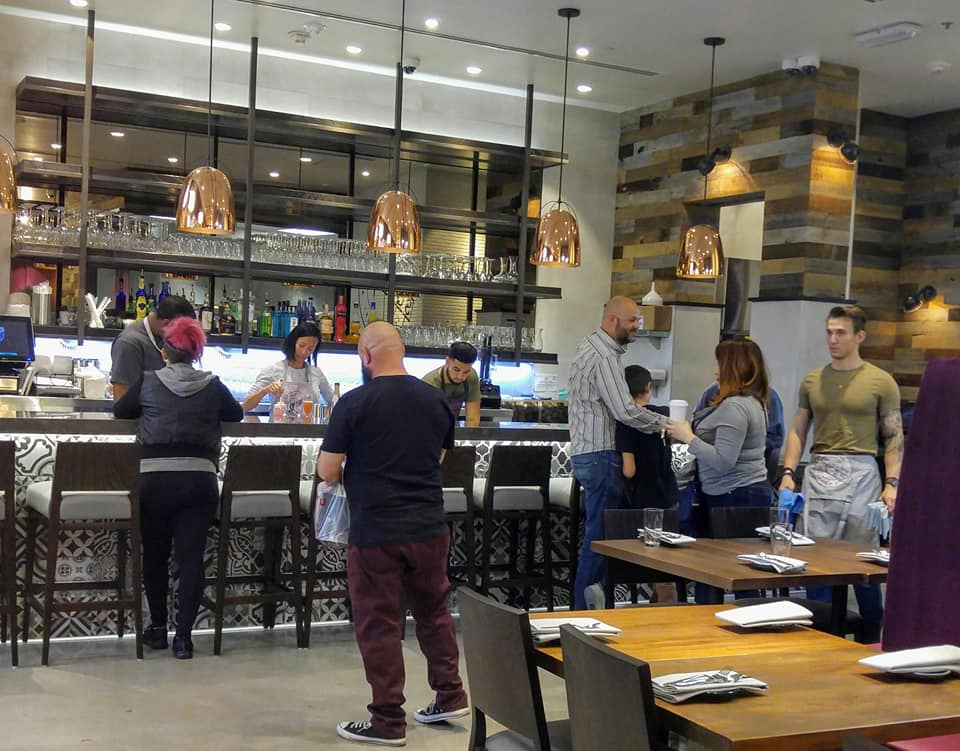 I also want to give credit to the great staff. Everyone was very helpful and you could see they were very enthusiastic about their product. It helped add to an already great meal.
The best way I can think to describe Kitchen Table Squared is that it seems like you are eating at a restaurant located on The Strip. But fortunately it has the convenience of being located off of it. I see a lot of descriptions, as I said, calling it "upscale." And while the food is certainly top quality, it seems more basic to me, and I mean that as a huge compliment. Too many upscale restaurants try to get too cute with their food. Not here. Everything goes together perfectly and they don't seem to try too hard to come up with ridiculous combinations.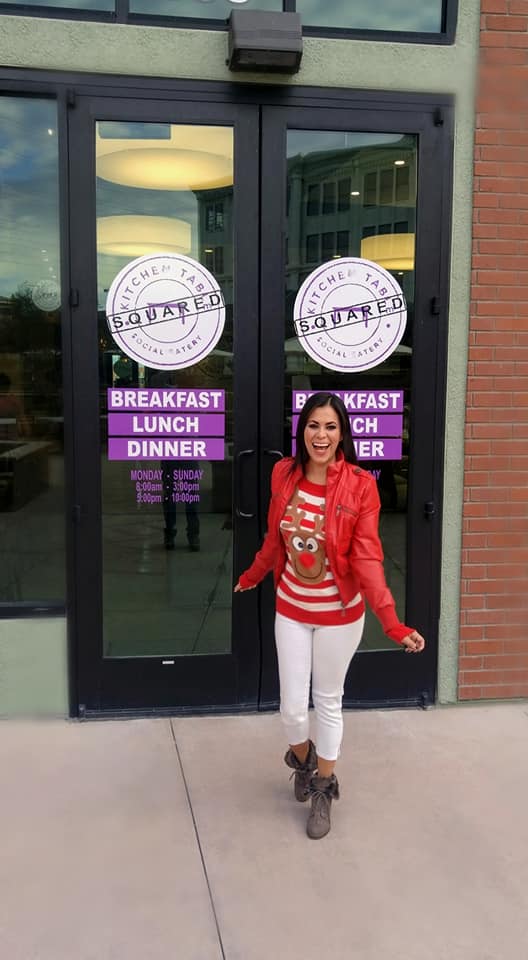 If you haven't tried them out yet, what are you waiting for??!! You can read all about the new location HERE. Thanks Chef Javier and staff for the wonderful dining experience.








by