I went to San Francisco for a weekend recently, and I wanted to do something fun and unique around this beautiful city. What I did ended up being one of the greatest experiences I have ever had! 
It was hard to decide what to see and do, as well as where to go during that short time there. Fortunately, I found San Francisco Helicopters.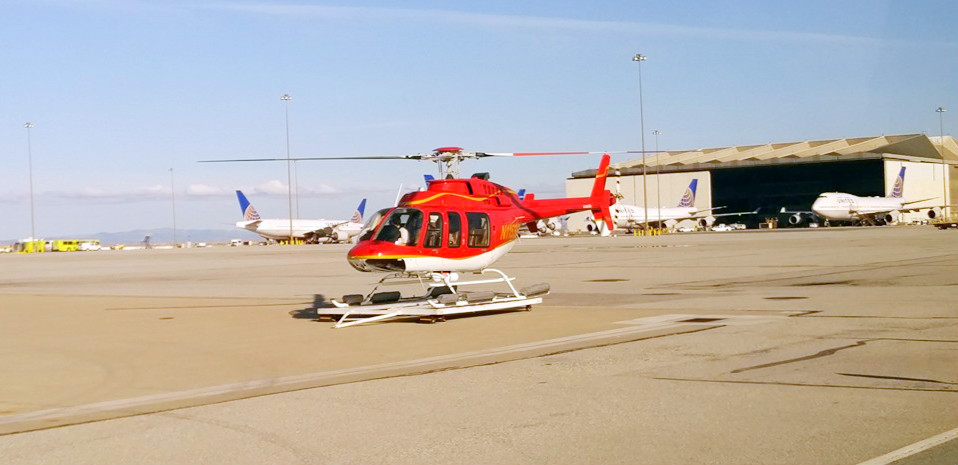 The customer service of the company is excellent. A shuttle picked me up and when we were done, brought me back to the same location. They treat all their customers like  VIP's!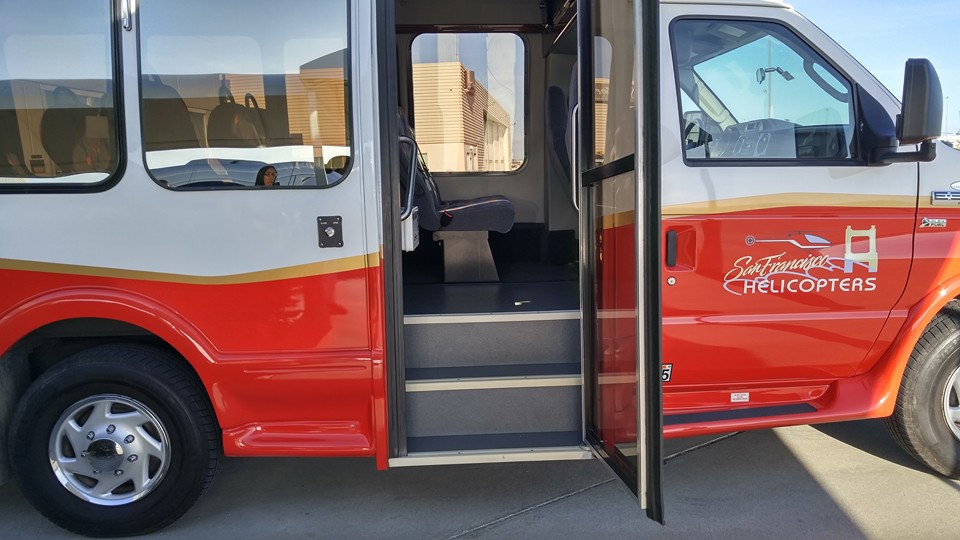 I picked their Vista Grande tour, which would last for 30 exhilarating minutes. 

They have a nice clean waiting area as we waited for our ride, and for our group they had cookies, coffee and bottled water. 
I boarded a Bell Jet helicopter and we were off for an adventure above San Francisco, accompanied by a spontaneous narration by a professionally trained pilot.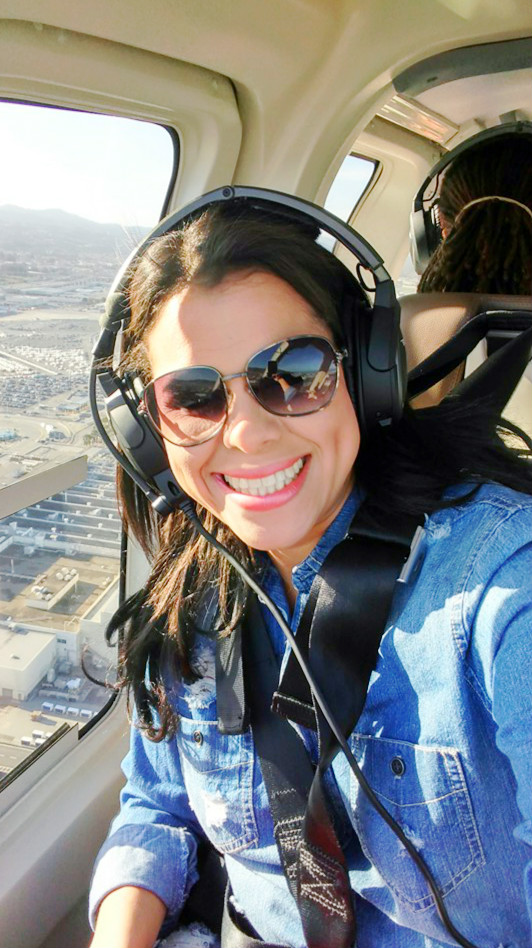 The helicopter is not big, as it carries just 6 passengers and a pilot. Everybody had a communication device and could talk and hear each other. Our pilot was full of information and obviously well trained. During the flight he told us many interesting things about the places we were flying over.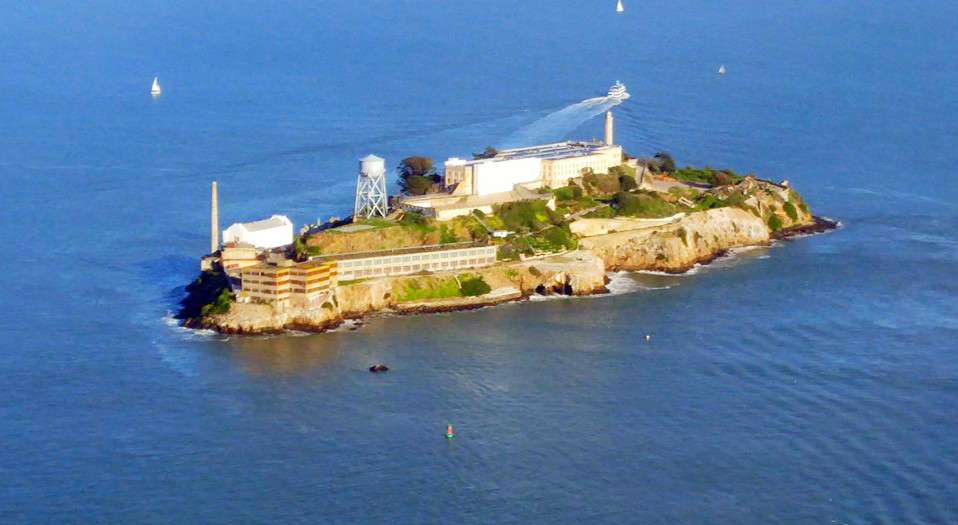 The tour took me to the San Francisco skyline as well as the city's famous landmarks such as Alcatraz Island, and the spectacular bridges.  We also flew north over the Marin Headlands, and got to see a bit of California's Pacific Coast, Angel Island and the town of Sausalito.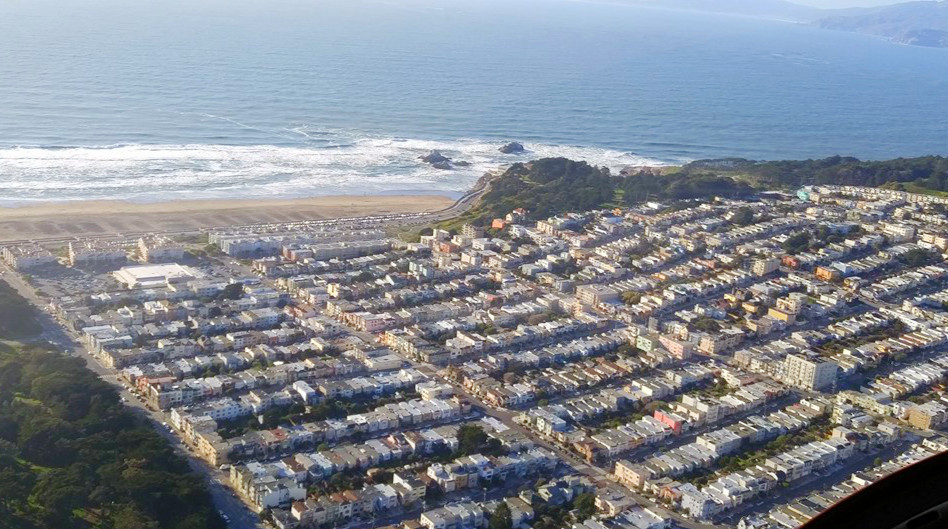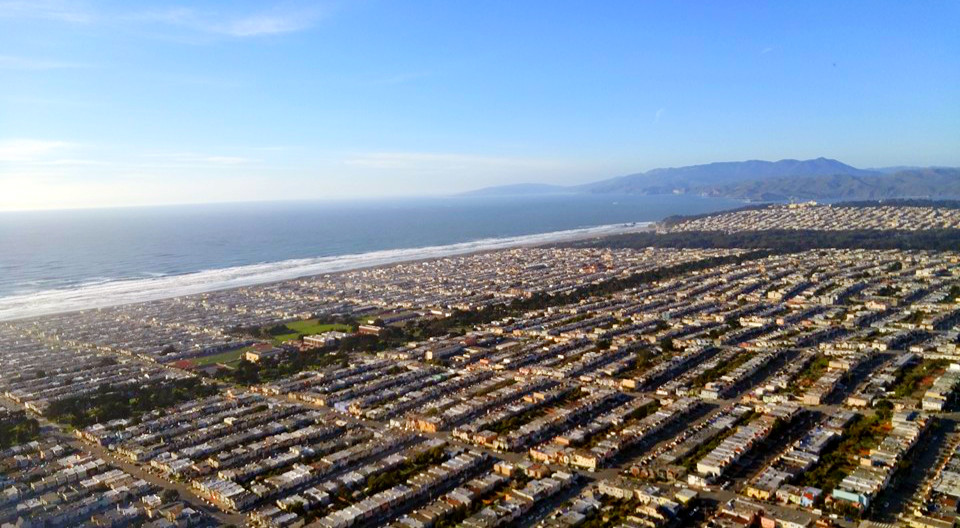 The weather was great, and I especially enjoyed flying under and over the Golden Gate Bridge. It was just wonderful to see San Francisco from an aerial perspective.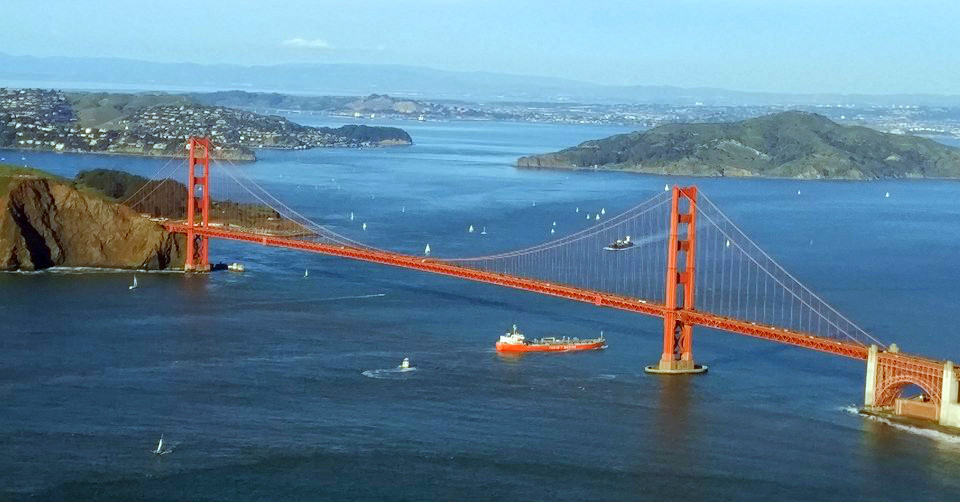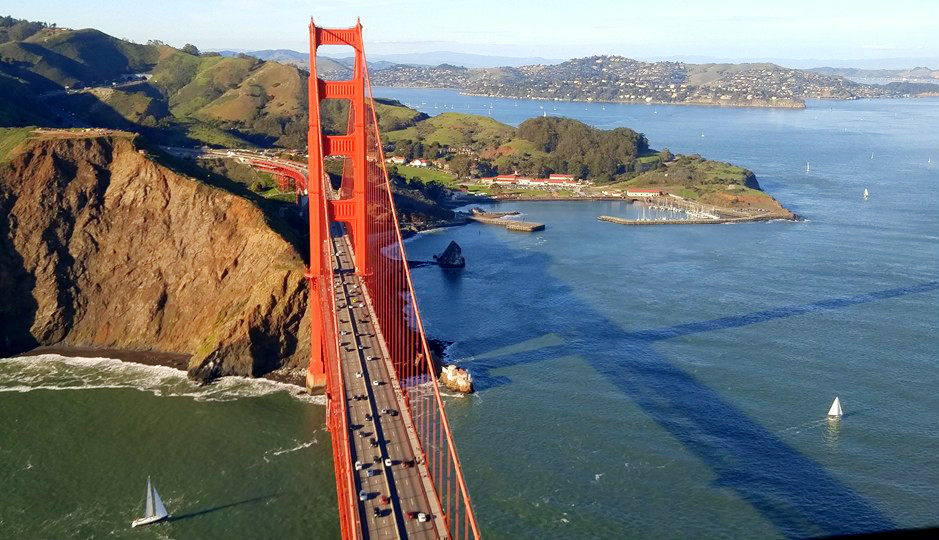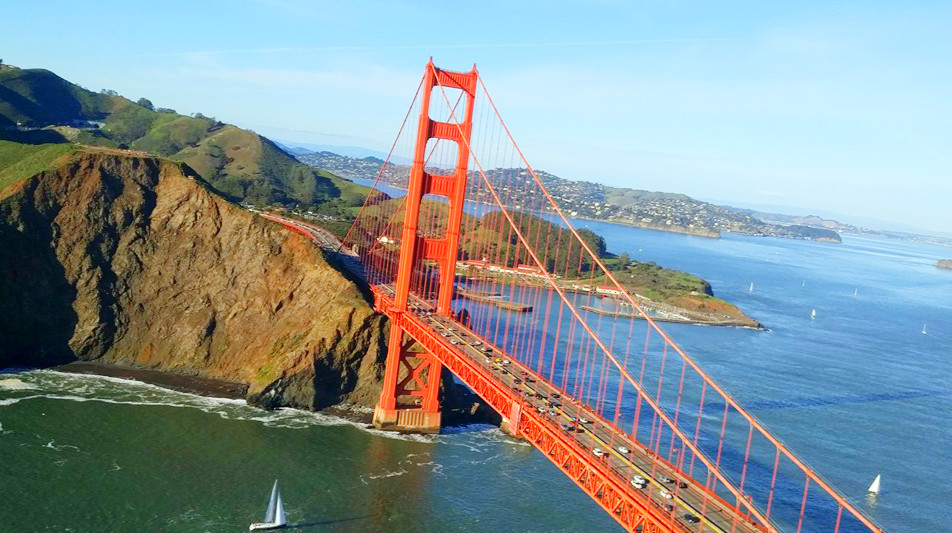 I would definitely recommend the Vista Grande tour, or any of their other options for any special occasion, birthday, anniversary, or for just when you want to get out and have some fun!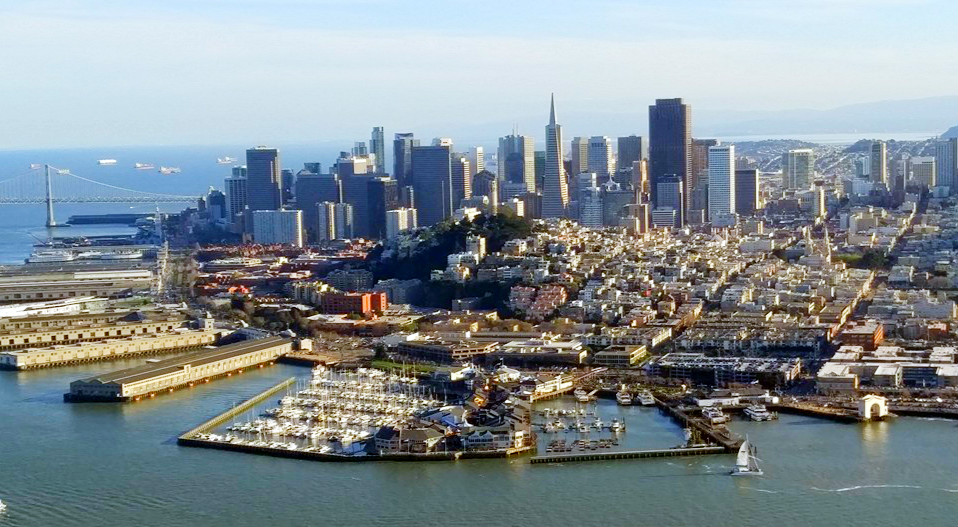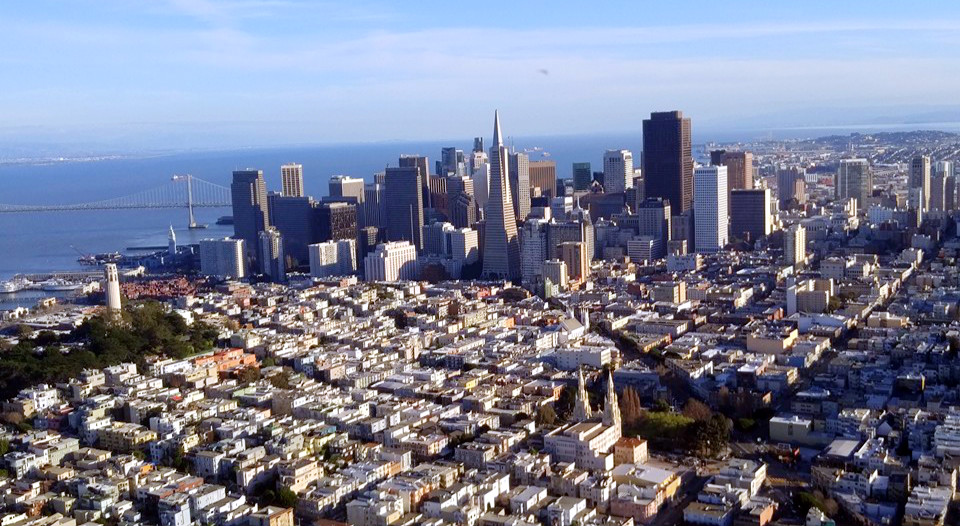 Of course I took a lot of pictures, so make sure to take your camera and take plenty of your own! They will offer 

to take a picture of you in front of the helicopter before of after the tour. 
San Francisco Helicopters is one of the most popular and well respected helicopter charter companies in the Bay Area. For more information you should visit their website www.sfhelicopters.com.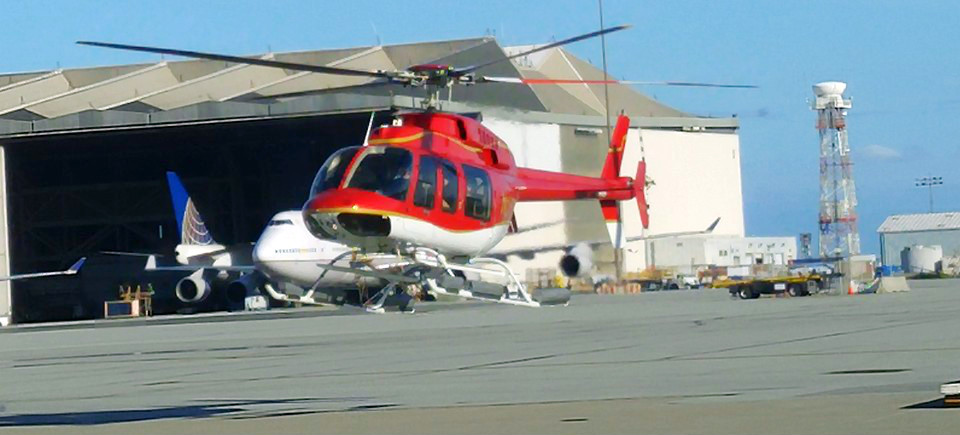 by