I first came to the United States just over ten years ago when I moved to Edmond, Oklahoma to study English. It was there where I was first introduced to country music, which is something I never heard living in Panama. One of the first songs I remembered hearing was "I Cross My Heart" by George Strait. I didn't know who he was, or that he had a lot of other huge hits. I just knew this was a great song! Instantly it became one of my favorite songs ever.
Over the years living there, and now in Las Vegas, I have still continued to love that song, as well as many of his other hits that I was introduced to. So I was super excited when we finally got tickets to see his show at the T-Mobile arena. I was pretty sure I would be the only Panamanian in the crowd, but that was OK, I was ready to sing along with all the songs that I knew.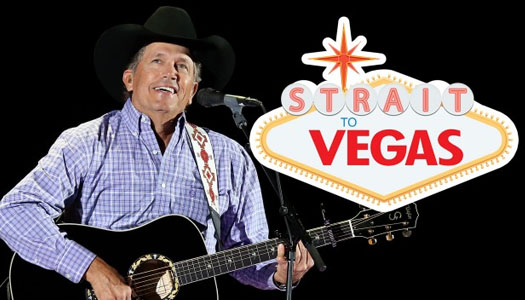 This was a unique show in that he was going to sing all of his number one songs over the course of two nights. It is incredible to think that this man has had 60 number ones and that it would take him to full concerts to sing them all! Music tastes so quickly these days that it is hard for artists of any genre to stay on top for more than a few years, but somehow George Strait has manage to do it for decades. That is a true testament to his abilities as a singer and an entertainer.
We walked to the arena excited to hear my favorite song and so many other great ones from his catalog. Unfortunately, we knew that also meant we would miss some, because the previous night he had to sing 30 as well. But that was ok. We would have a blast anyway.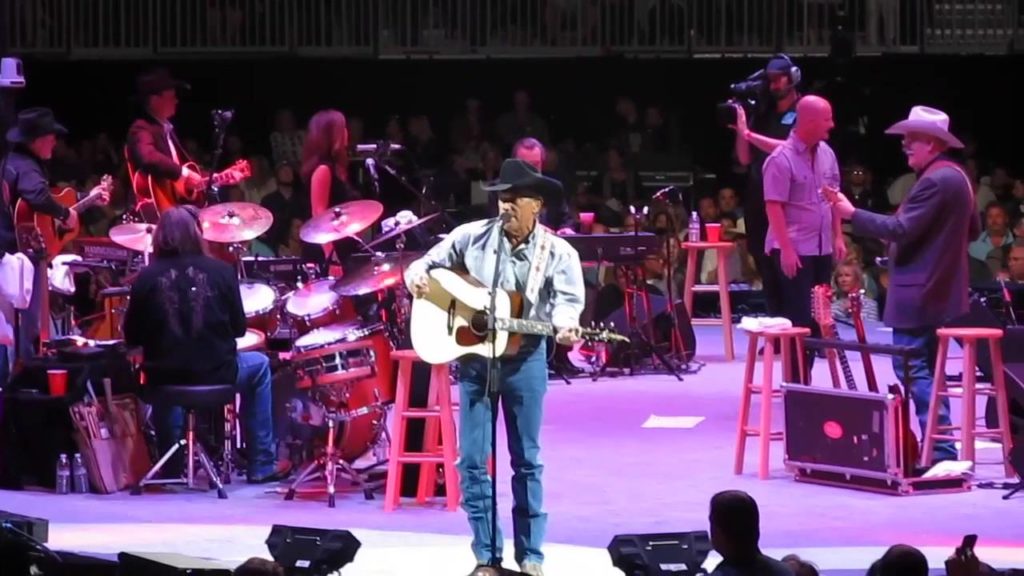 Cam led things off with a great show. You could tell she was honored to be there because she kept mentioning how great George was between songs. She wasn't telling us anything we didn't already know! But she put on a great performance.
When she finished, there was a break to change the set. We all waited impatiently for George to come out. Finally, he did and the crowd gave him a great ovation.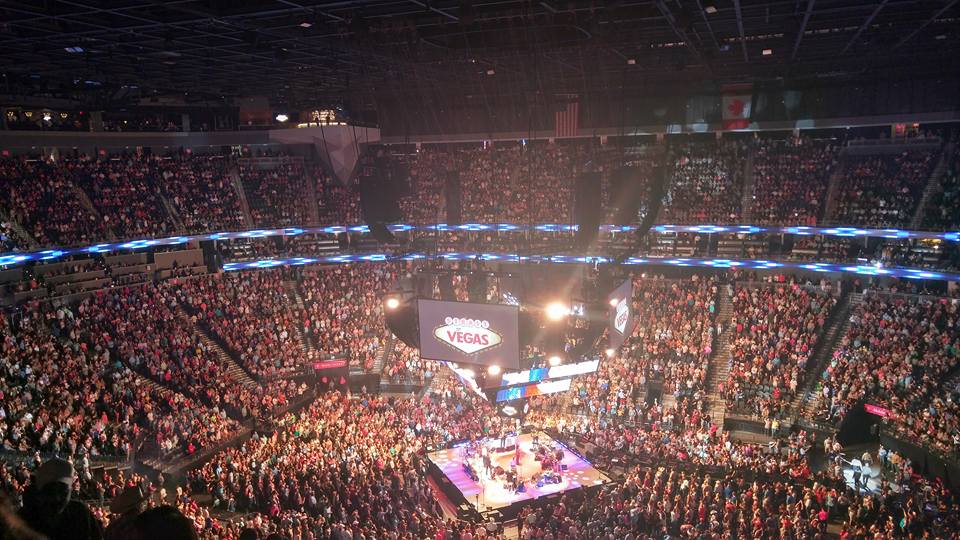 The stage was in the center of the arena floor, so he would sing two songs in one corner and move to the next. He would do this for the entire evening, making sure everyone got to see him facing their direction. I didn't know all of his songs, but most of them I had heard at least a few times. True, All My Ex's Live in Texas, I Can Still Make Cheyenne, Blue Clear Sky and so many others were great to hear and sing along to. I was having so much fun.
Even though we were having fun, it was hard not to notice that a George Strait concert is unlike most others, especially for a Latin woman. He is not crazy, running all around the stage like a Garth Brooks might do. And he certainly isn't going to be doing any fancy dancing like you see at a Jennifer Lopez concert. Instead, it's just this guy standing there with a guitar and singing. Of course he also has an incredible backup band called the "Ace in the Hole" band. The most you might get out of him is a gentle swaying as he sings.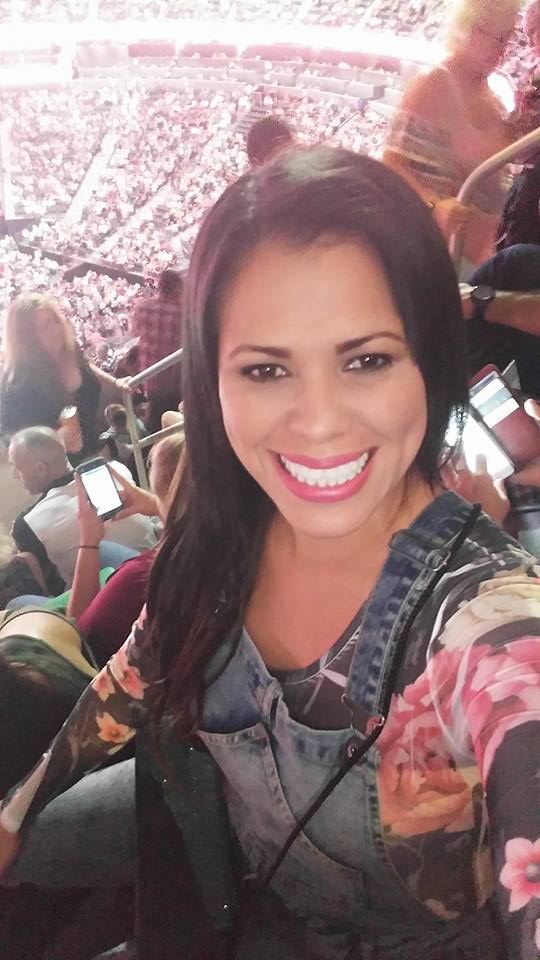 And the crowd, unlike what you see at those concerts, was much more reserved. There were some standing up and dancing, but most just sat back and watched. At first I thought maybe they were not enjoying the show as much as I was. But then I realized it was not that at all. Instead, they were just soaking it all in. Looking at their faces, you could see they were loving it and it also seemed like they were a little bit in awe of watching such a legend in concert. He is to country music what Michael Jackson was to pop or Elvis was to rock n' roll. He is that big.
Another thing I noticed that goes back to something I said earlier, is that the crowd varied in age greatly. At most shows the crowd is either young or old. Here, while many were over 40, there were also thousands not old enough to drink. It really is a testament to his ability to reach people of all ages.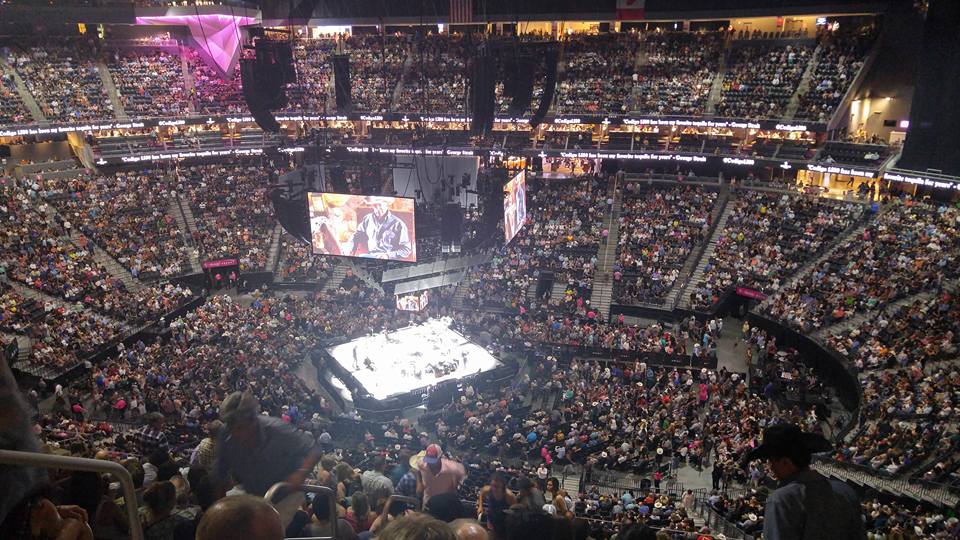 The longer he sang, the more I got worried that he would not sing "I Cross My Heart." And when he finished his last song before the encore, I got really worried. My only chance would be in those last couple songs.
He came back out and the appreciative crowd gave him a standing ovation. He explained how he loved this next song, but it wasn't one on his number 1's. Then I heard the music for "Amarillo By Morning" start and I was really happy. That is my second favorite George Strait song! He sang three more songs, and unfortunately none of them were the one I had hoped for.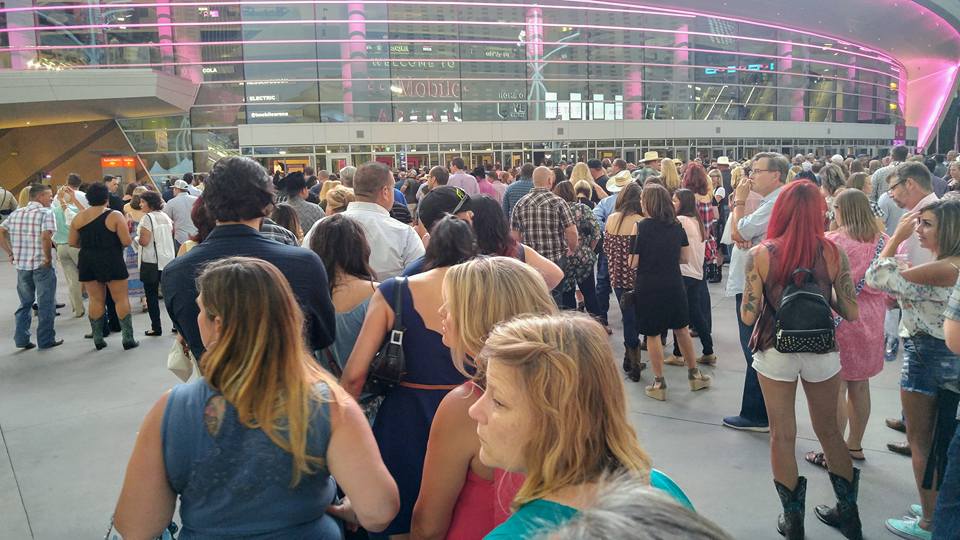 However, despite not hearing it, I went away with a huge smile on my face. I got to hear so many great songs from one of the greatest entertainers of all time. I couldn't believe how many hits he had, and that he had the energy to play them all over the course of two nights. Listening to others talk as we left, they all had had a wonderful time.
My only regrets were not being able to get a picture with him and not hearing one song. When he comes back to town I will try to take care of those two things. Besides that, it was a truly memorable evening for me. I can't tell you enough that if he performs anywhere near where you are, you need to go see him. He puts on a wonderful show and you will find yourself singing along the entire show. Thanks George, and when can I get my picture??!!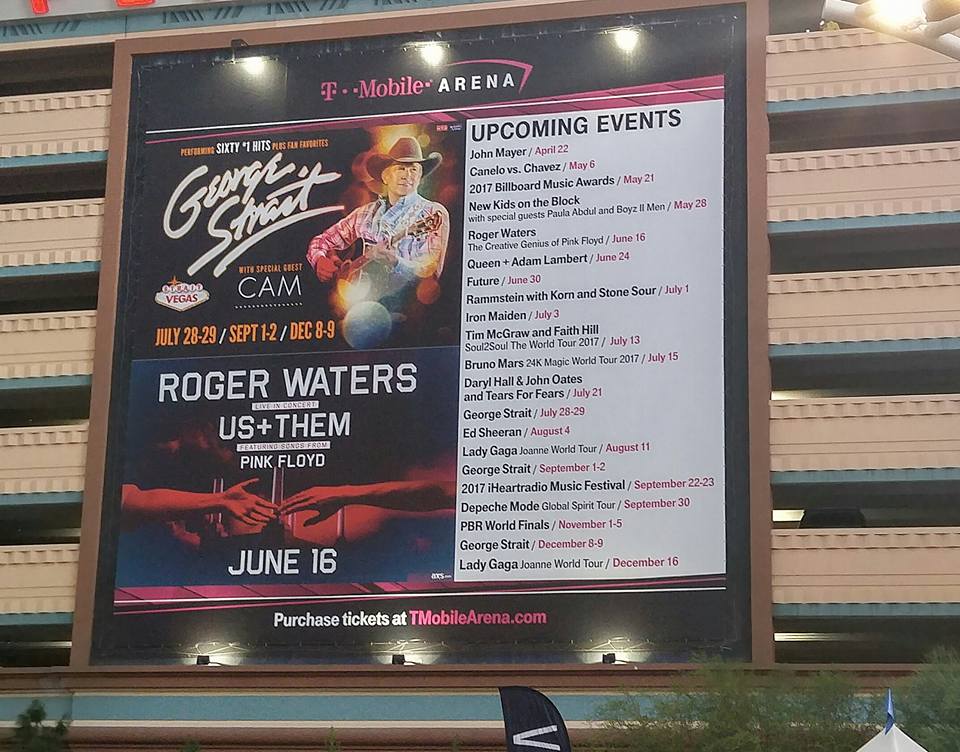 by