After a great experience snorkeling and enjoying the water with Cabo Sailing, I decided I would like to go out with them again. This time I had my eyes on a sunset cruise that would take me out past Land's End. Since the trip would be much later in the day than my first trip, it would allow me to enjoy those fantastic views as the sun set behind them.
I boarded the beautiful sailboat once again and was greeted with another drink upon entry. We said hello to the crew. This time Arturo would be serving as the captain and Pray would be the assistant. Just like our previous crew, they were pleasant and a joy to be around. I was excited to get back out onto the water!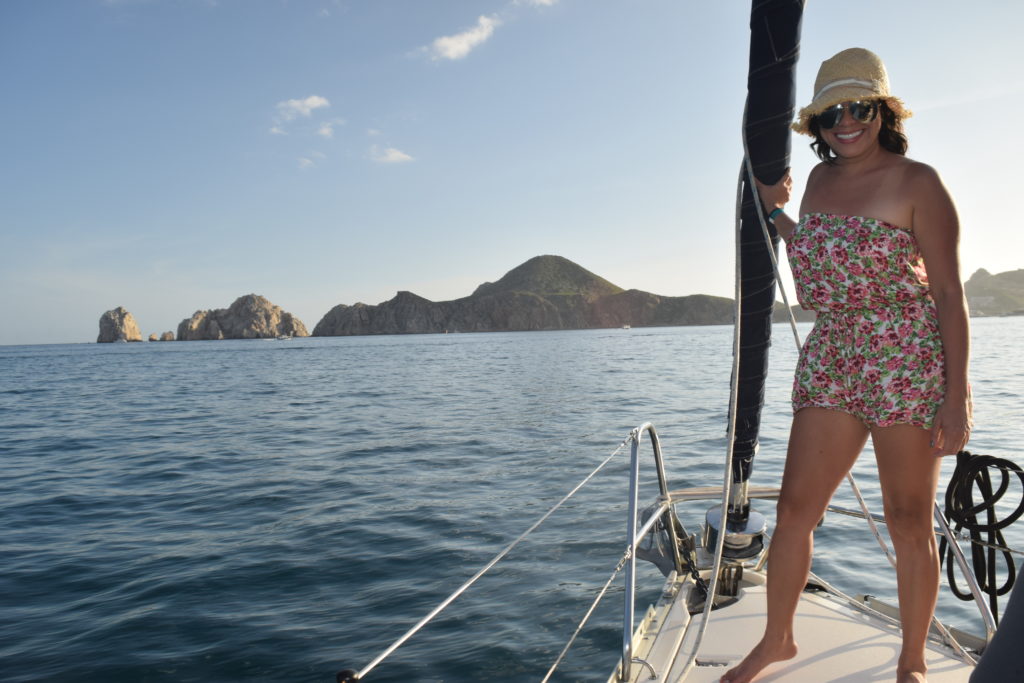 We made our way out as we had on the previous tour, but this time I felt much more prepared and knowledgeable. I now knew what to look for and what I had really enjoyed from seeing it the first time. From Lover's Beach, to Neptune's Finger, and of course the Arch, it was all so beautiful. This time it was even more so because as the sun began to set, it really brought out all of the beautiful colors in the rocks.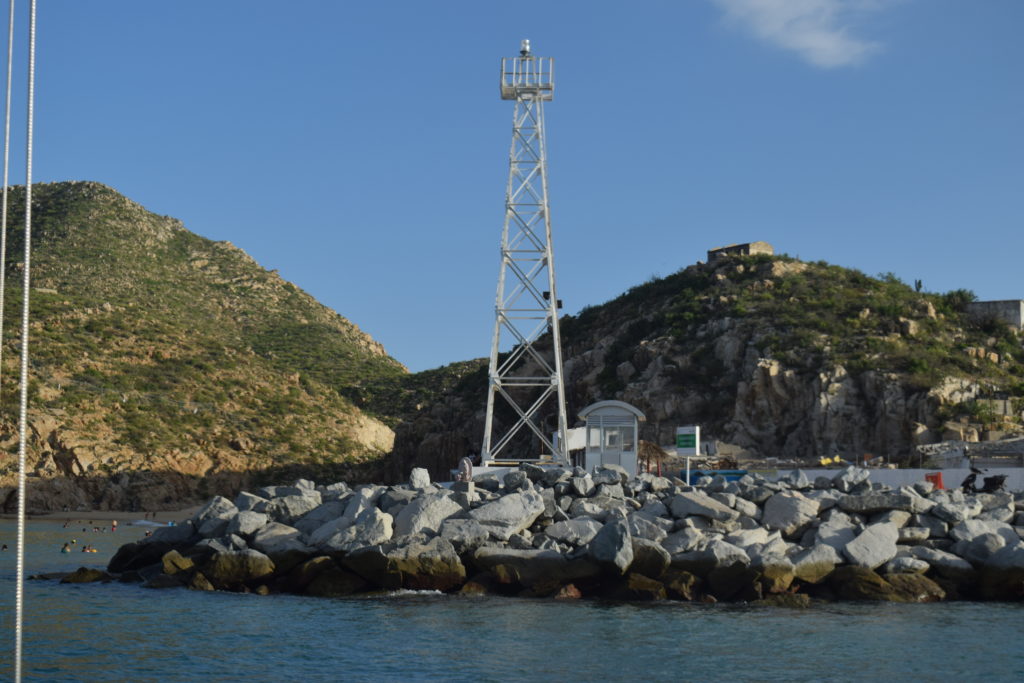 There were only a few people on this trip once again, and we all were having a lot of fun. I was enjoying a piña colada, while the others all had a variety of alcoholic beverages as well. The music was a nice touch and really went with the vibe of being out at sea in Mexico. I enjoyed the conversation with one young man who was a professor at Harvard, as well as another guy who was also a sailor who even knew about my small hometown in Panama! Everyone on the boat was having a great relaxing time just like we were.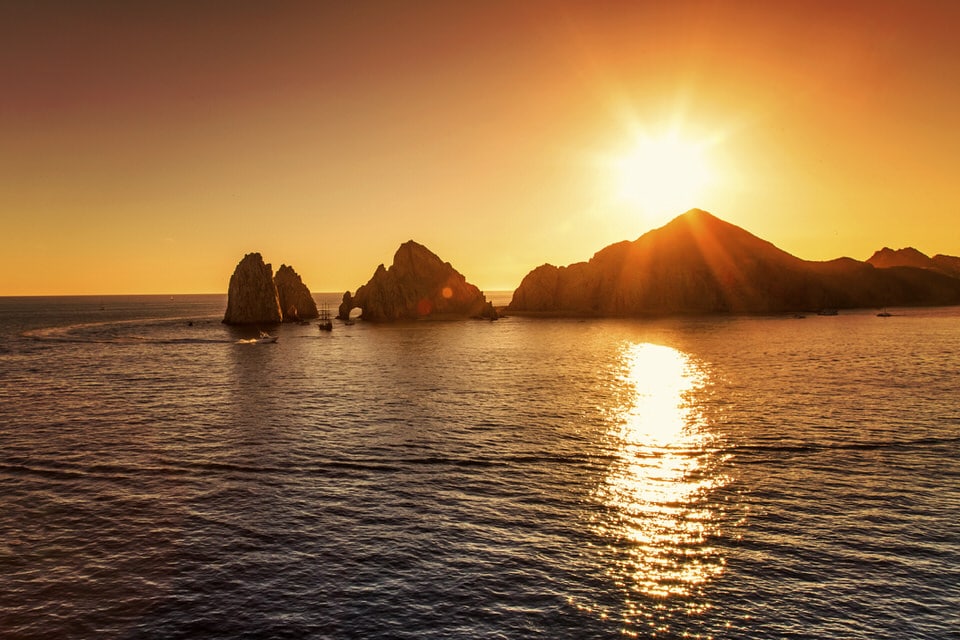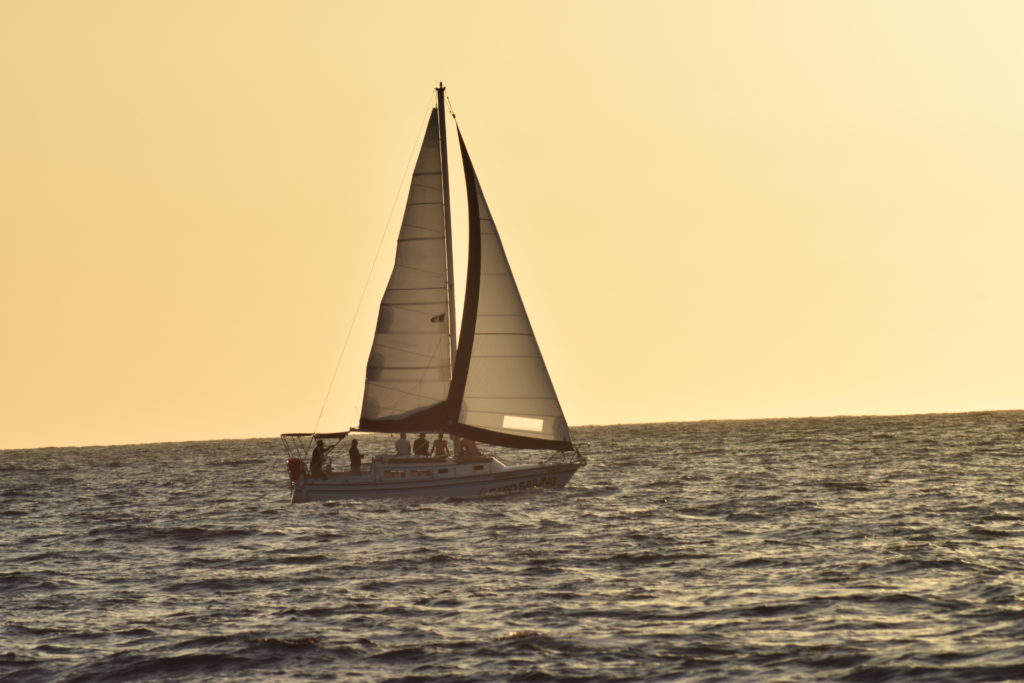 Once we got out past Land's End, it was time to put up the sails and head for open water. The wind was good, so we were really able to get going. By now the sun was really starting to get low and the view as it set behind the water was absolutely stunning. I couldn't think of a better way to relax and enjoy my time in Cabo. For the next good bit I just enjoyed the snacks provided by Pray, and of course enjoyed the cocktails.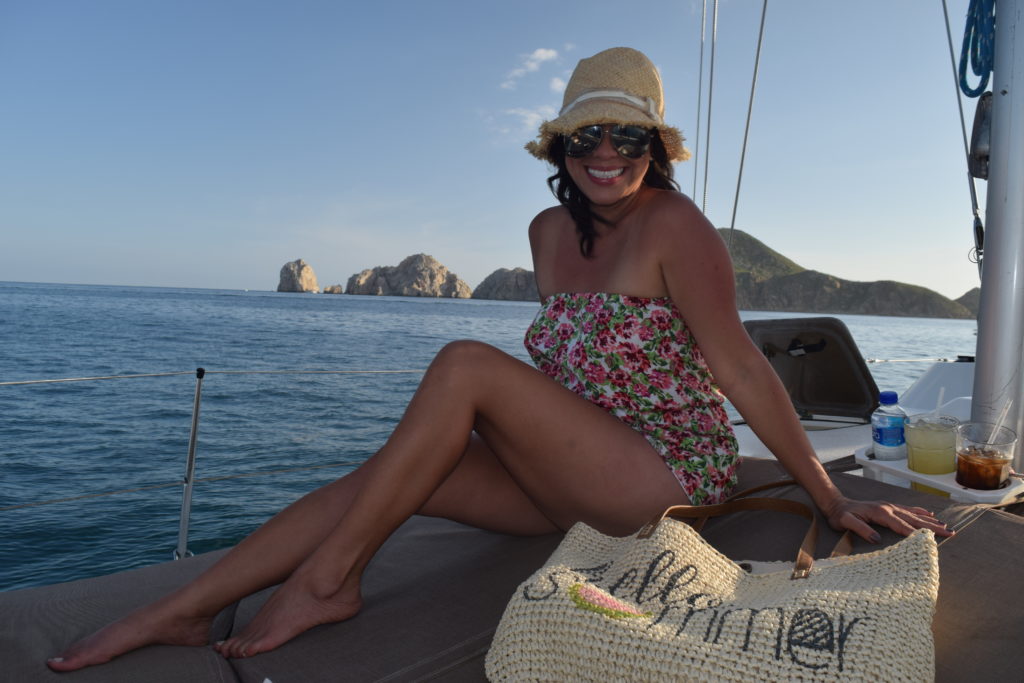 Perhaps the thing I enjoyed most about a trip like this was just the ability to escape everything. I love Las Vegas, but when I am home I work really hard, and there is always so much on my mind. But when you get out on the water like this, it is almost impossible not to completely forget about that and just totally relax. Any stress you have in your life just leaves your body and you are lost in your beautiful surroundings.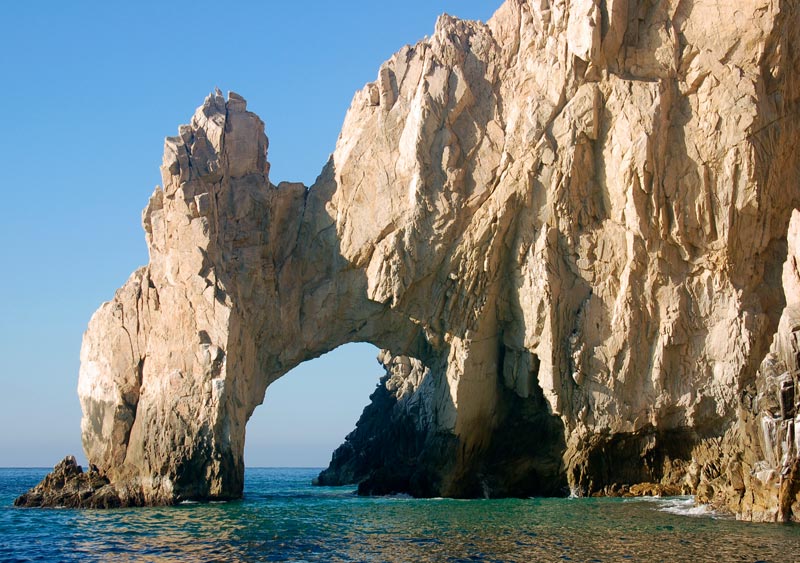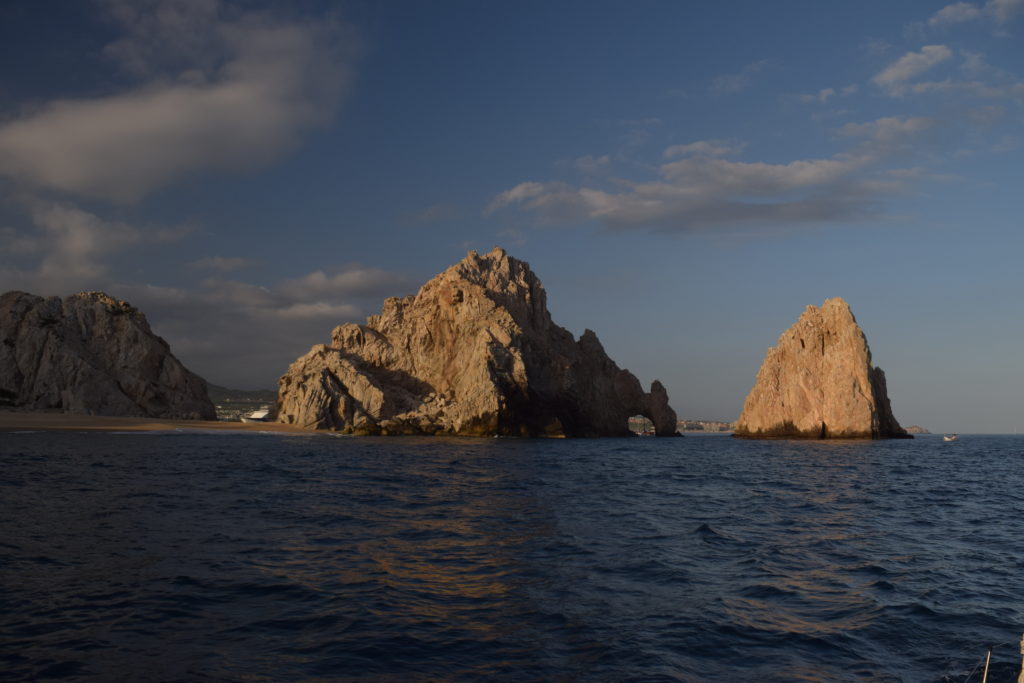 However, all good things must come to an end. So after awhile we started to make our way back. Of course it would take us awhile to get there, so there was still plenty more time to enjoy everything. The view of the shore as we were coming back in was incredible. All the lights from the buildings as they reflected of the water were spectacular. It really showcased how beautiful this marina and the city of Cabo San Lucas are.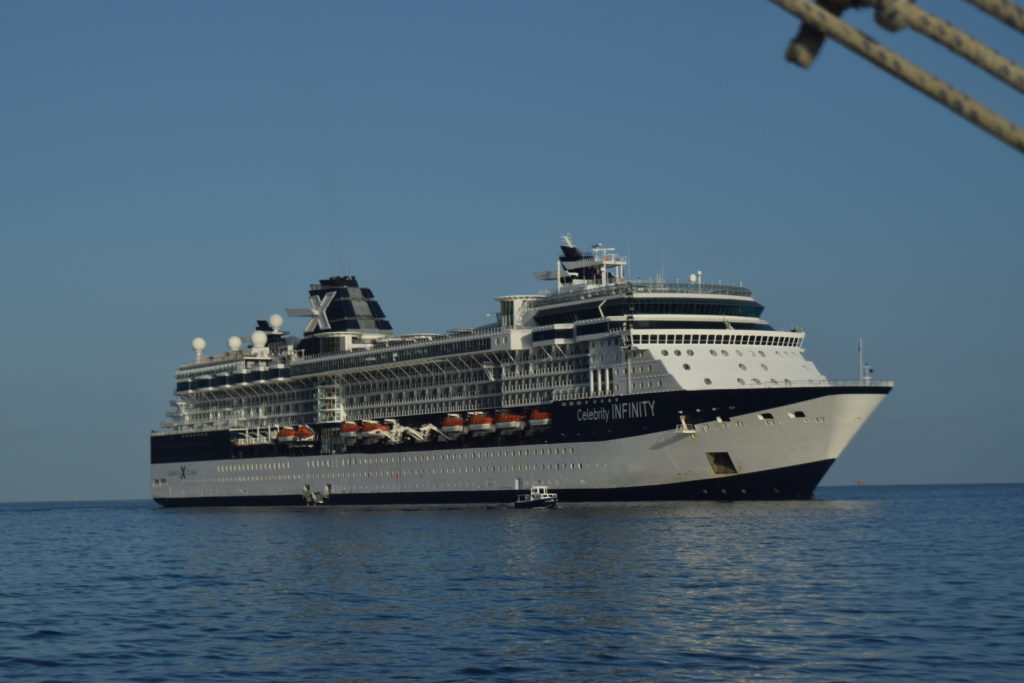 We finally docked and said our goodbyes to the other passengers, as well as Arturo and Pray. They did a great job in making this another great excursion for us. Without their attention to detail, things would not have been so fun. Of course we expected as much from Cabo Sailing, so that is why we chose them.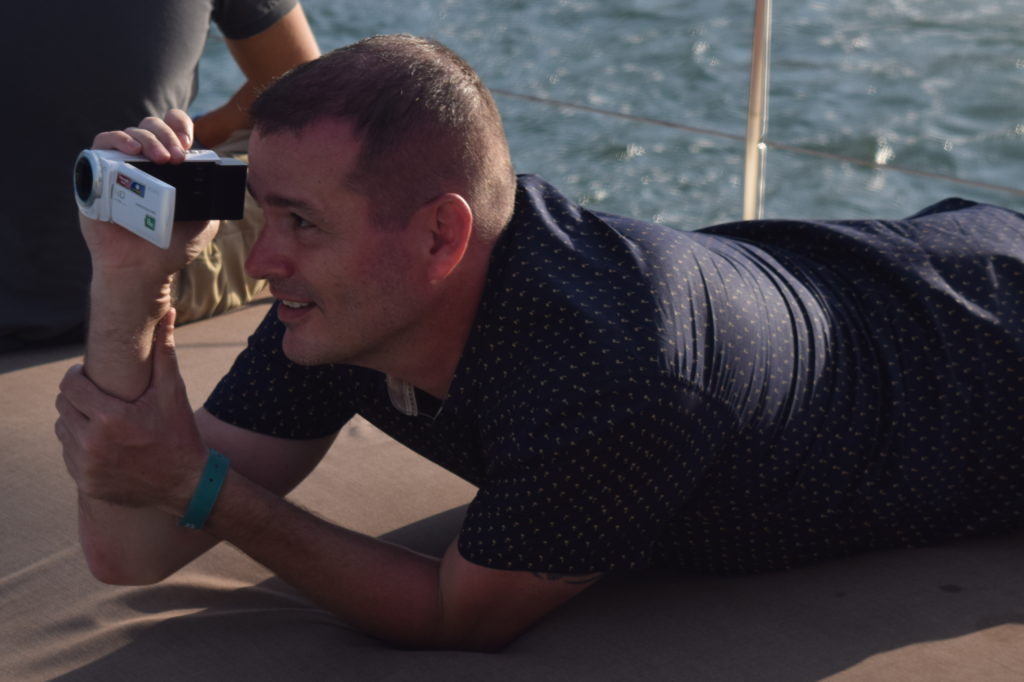 Again, I would like to thank everyone at Cabo Sailing for helping to provide great memories of my trip to Cabo San Lucas. They really know how to take care of their guests and help them have the time of their lives. You can check out more about what they have to offer HERE. The next time you head their way, be sure to check them out!








by