If your a huge fan of technology, an eBike is something you might want to check out. What a cool idea!
I'm always looking to meet people and do new and different things around Las Vegas.
Recently I met Douglas Schoeffler or "The Old Man and the eBike." This is marketing name that he has been given. We drove around Desert Shore while I was talking with him about his business, his story and more.
He has been involved with eBikes for awhile now, and he is educating others about the potential of electric bicycles in extending the range of people within their communities. Not just for commuting, but also much like the electric wheel chairs have done for many thousands, allowing them to get out of the house and broaden their horizons and create a better quality of life.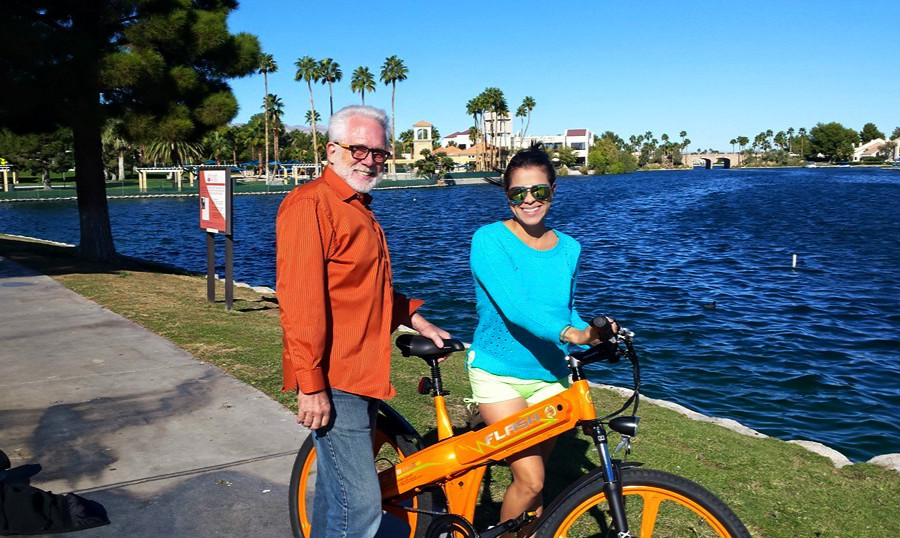 He is a good example. He quit riding in the mid 90's because of a knee injury. In 2011 his  range was two miles. Now, because of an eBike he has no pain
riding 25 to 35 miles! He found areas of this city he didn't know existed and met new friends. He told me now he feels 20 years younger!
After I tried one of his eBikes, I can say electric bikes are like a bicycle/scooter, but with the added benefits of being able to ride on sidewalks, and cut through parks.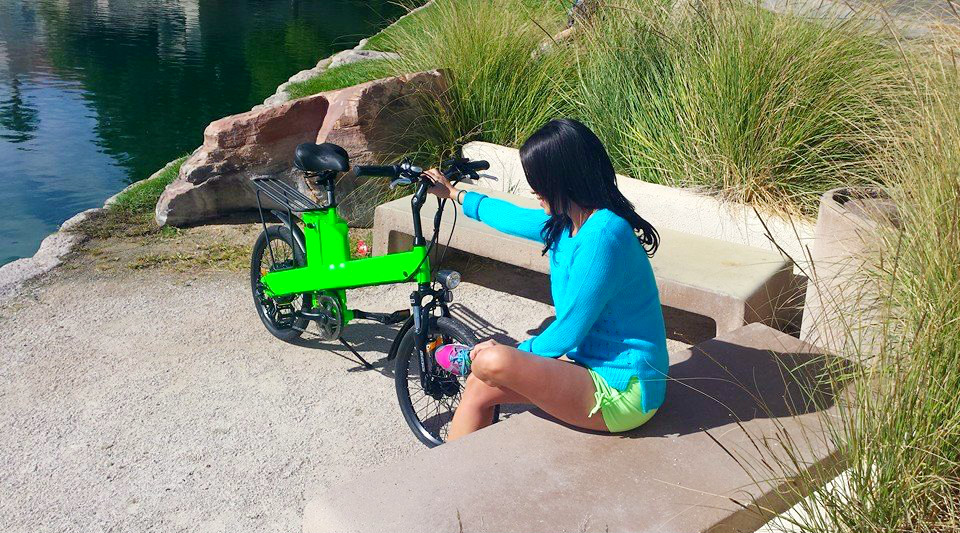 1 –  Mental Health.  Riding an electric bikes is great therapy no matter how good or bad the situation you find yourself in.
2 – On an electric bike you can ride a motor vehicle in the bike lanes…secretly…enough said. Also, there are places that you can go that would require strenuous hikes to get to otherwise.
3 –  When you ride an electric bike, you can either join an existing community or get friends and neighbors to buy electric bikes and join you on your weekend rides.
4 – Riding an electric bike is good for the environment in ways you would never guess.
5 – When you ride an electric bike, you really feel you are at the forefront of a revolution.
6 – eBikes make cycling accessible and easy. Leave the car at home instead of
driving around looking for a place to park. 
7 – Enjoy the outdoors without struggling with the wind or hills to 

get to your destination.
8 –  Get those muscles toned up a little bit at a time. Start out using the assist and
slowly back off to the lower settings. 
9 – Best of all, commuters need not worry about getting hot and sweaty
on their way to work or school.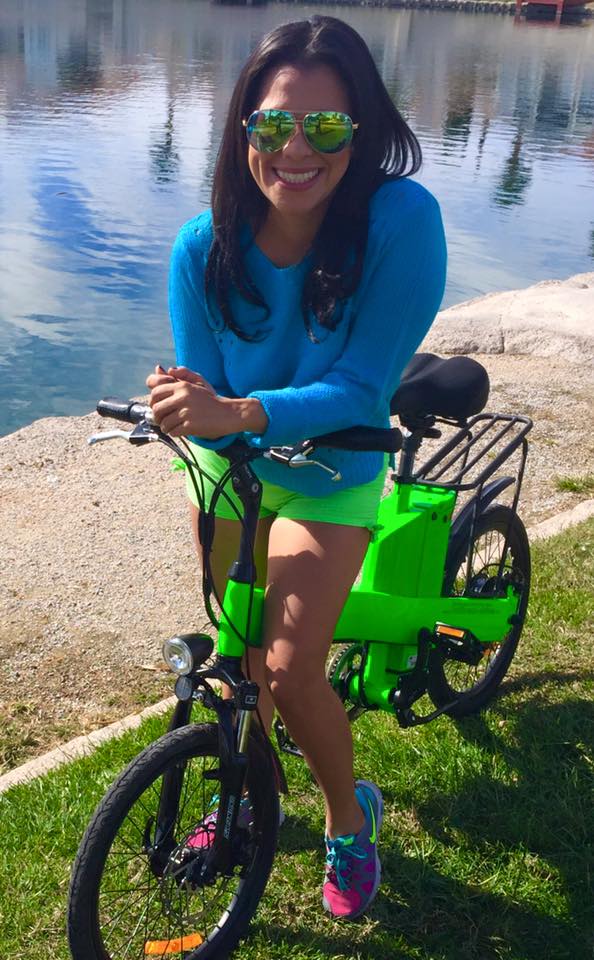 10. What maintenance is required? Other than ensuring your battery is charged before use, there is no ongoing maintenance of eBikes electrical components.
11. Use your bike regularly – There are few better ways to maximize the lifespan and run time of an eBike.
12 – You will not need a license, registration, insurance or a helmet by law. But…helmets are a very good idea. 
13 – You can easily substitute for a car in short range and lower speed scenarios.
14 – I think the truth about eBikes is that most people don't pedal them when they ride. Those pedals are really just there to save your butt if the battery runs out on the way home and create a safe, slow appearance. 
15 – The limited speed and power of electric bikes makes them much safer than motorcycles or even cars in many situations.
16 – The real advantage to eBikes, in my view is efficiency in climbing hills or fighting the wind combined with better range
17 – If you experience knee pain or exercise induced asthma for example, electric bikes can breath new life into the sport of cycling.








by