I was privileged to have the opportunity to serve as one of the "celebrities" working at a local Dunkin' Donuts as part of their 2nd Annual Celebrity Restaurant Challenge. I was paired with attorney Eric Roy and boxing trainers Jeff and Floyd Mayweather Sr. The proceeds of which would benefit the Nevada Children's Cancer Foundation.
I was really excited to be a part of this contest, as well as being able to help out such a great charity. I love to have fun at what I am doing, but it is also important that I give back to those less fortunate when I can.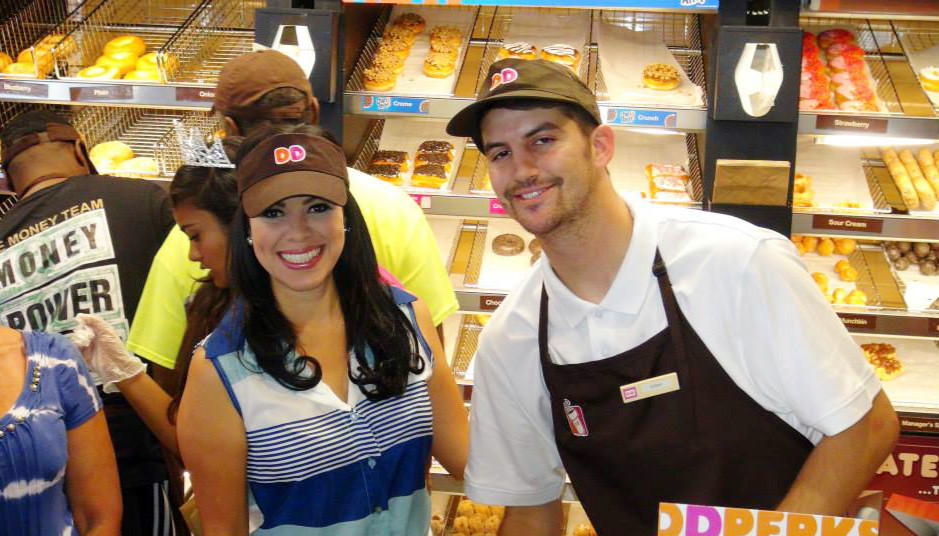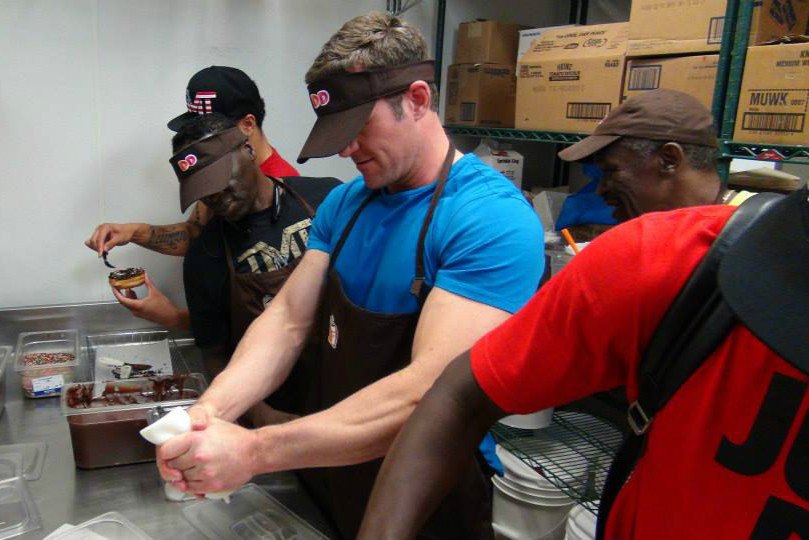 I know all the people I was working with quite well, so I knew I was going to have a lot of fun. Jeff and Floyd Sr. love to joke around, and Eric is a great guy.
We got there at 10:00 a.m. ready to work, and we got right to it. I was given samples to take around to the customers, while the boys worked behind the counter. It was hilarious to see Jeff and Floyd packaging up donuts for people! I think they better stick to their day jobs after this!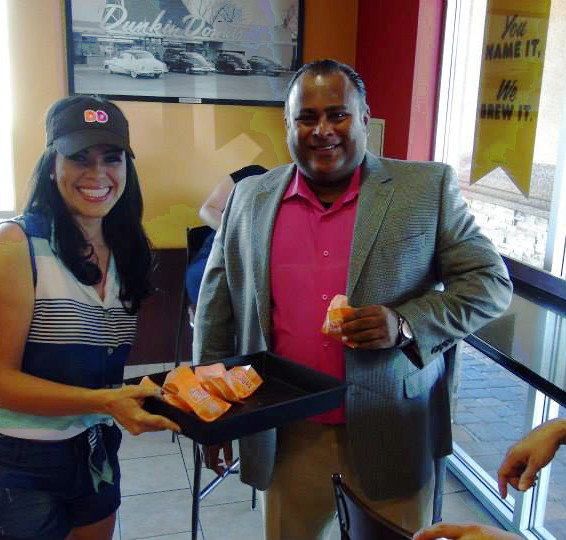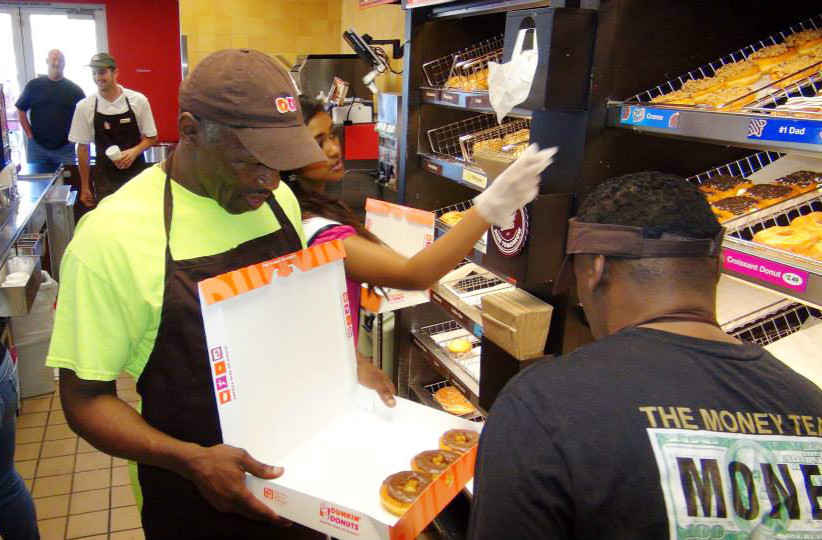 The store was much busier this year than it was last year when we covered the event. And that is great, of course, because we wanted to make as much money as possible for the charity. We were busy for the entire two hours we were there!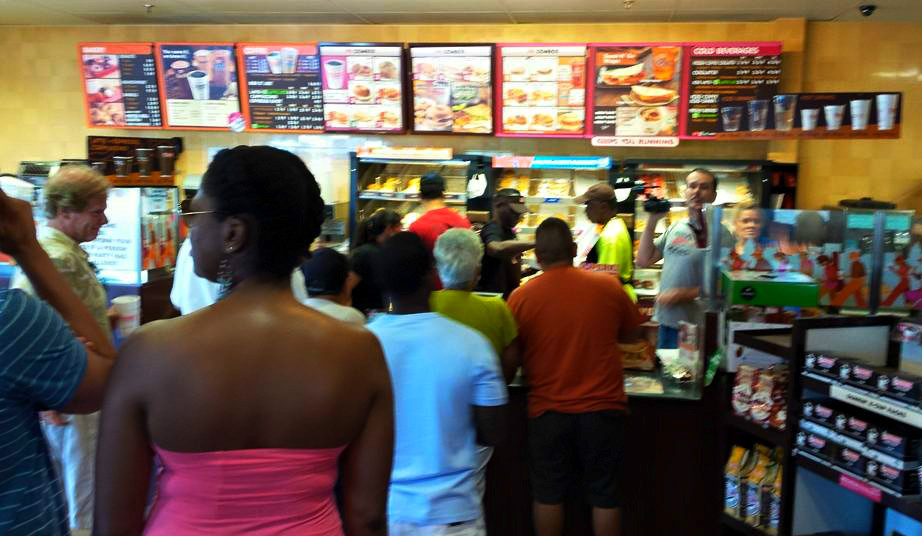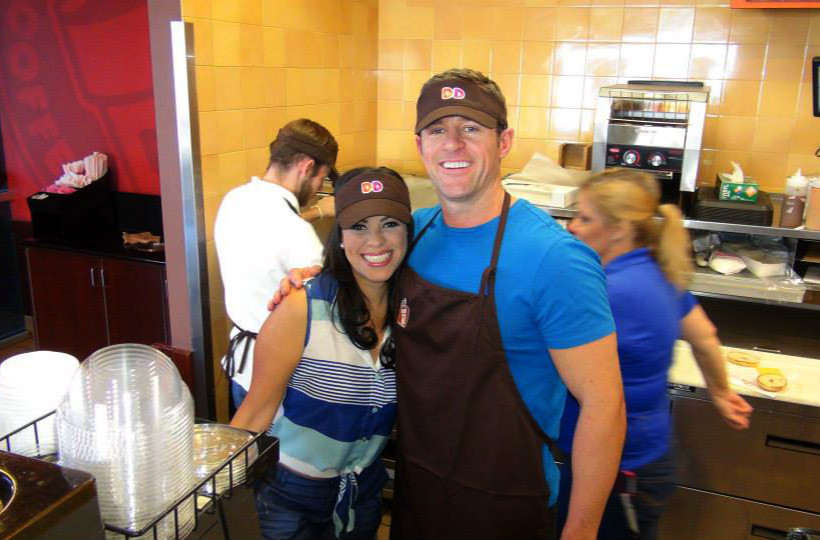 When it was all said and done, a great time was had by all. And even though we all enjoyed ourselves, we realized we were there for a greater purpose, and that was what really mattered.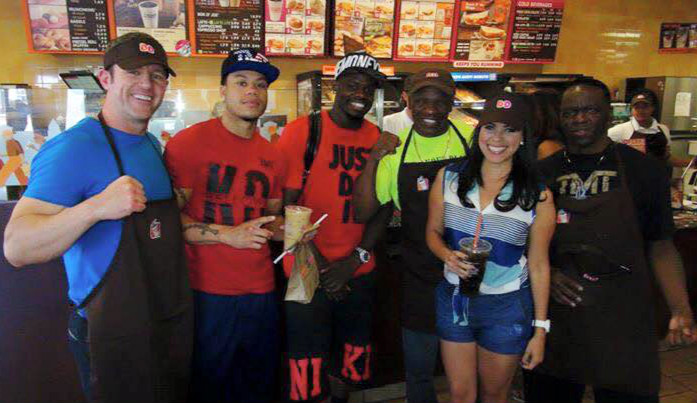 If you get a chance, please go visit the NCCF website and see what you can do to help.








by