There is so much to do in Cabo, so the real challenge is to find out which activities will be the most fun. We had a full schedule planned for the trip, but the one thing we noticed we were lacking was an experience that would be a little more festive. We were seeing all the sites, but most of them were going to involved smaller groups. So we decided we needed to find a more festive atmosphere as well.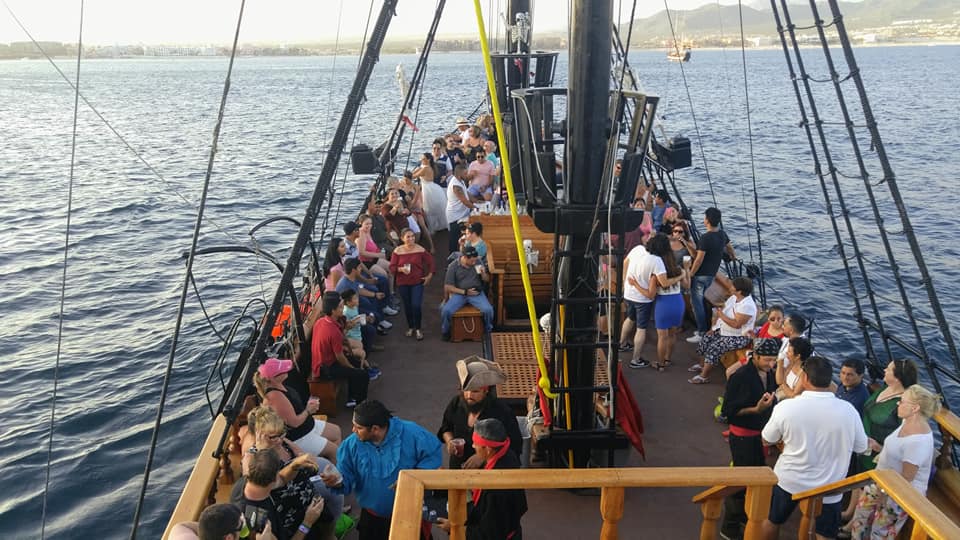 One thing we had seen several times online was a pirate ship that takes almost 100 people out to see all the sites. However, despite all the cool things to see outside of the ship, it was the action going on inside it that really captures your attention. The tour is operated by Wild Cabo Tours, and they actually have two ships that go out. One is called the Buccaneer Queen, which we booked, and the other is called Cabo Legend.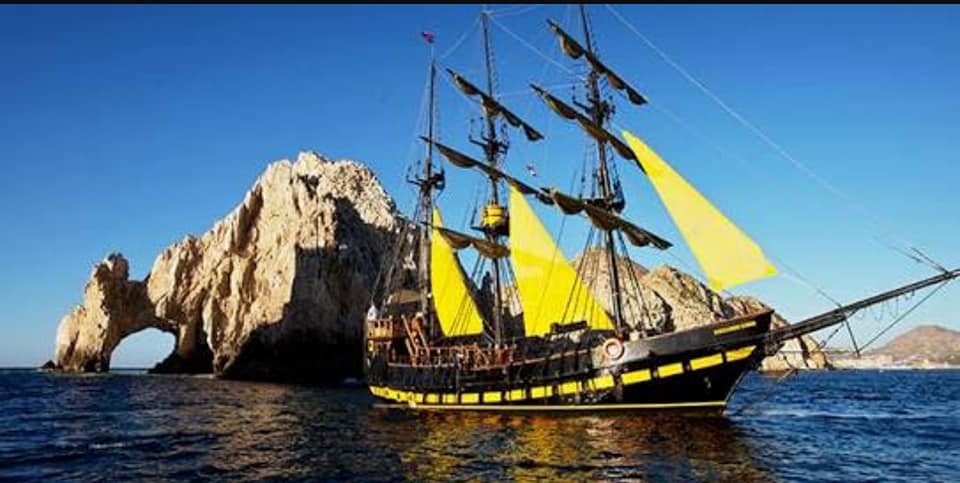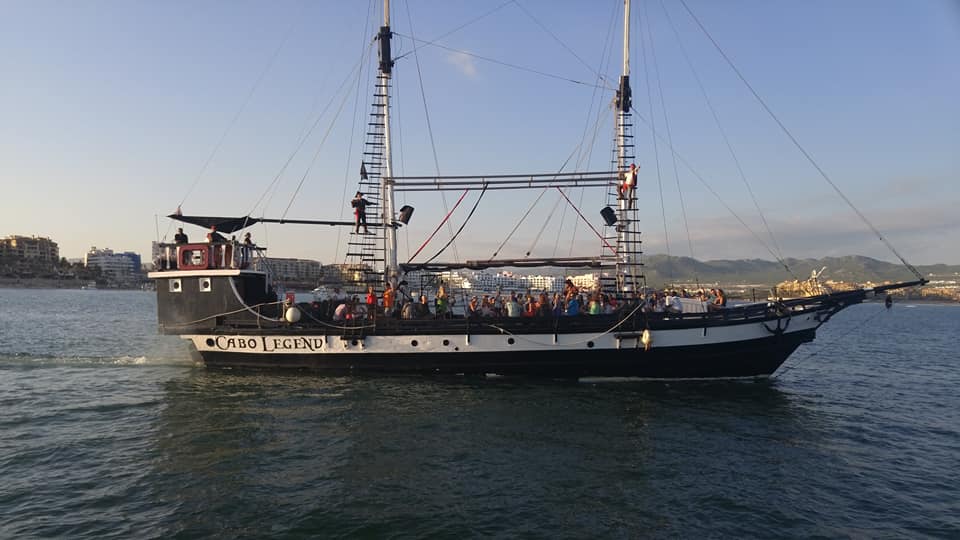 We met Cynthia Paola from Wild Cabo Tours who actually was going to be joining us for the trip. She was super friendly and was very sure to make sure we, and all the other guests, had everything we needed. As we stepped on board, we were immediately handed a drink and headed to our seats. We decided to go upstairs by the captain, so we could have a great overlook of all the action.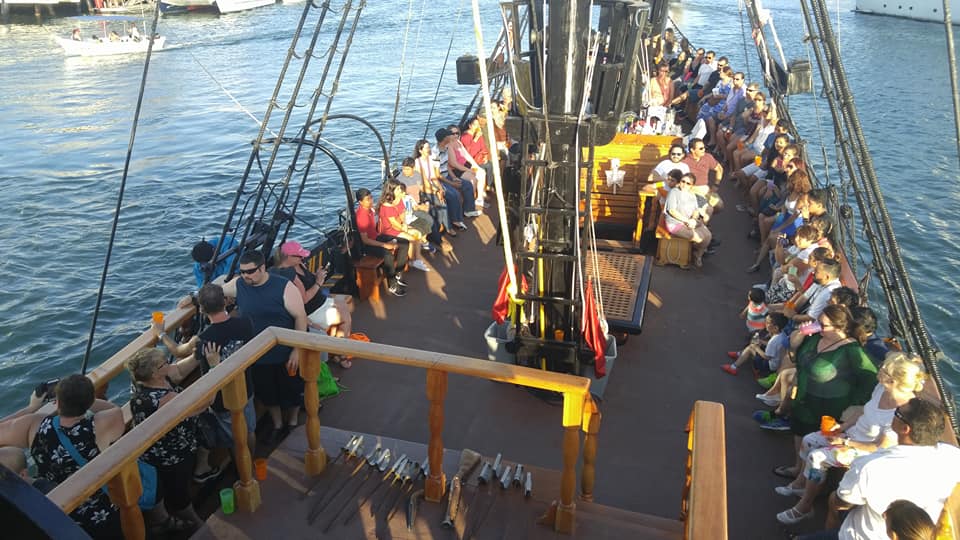 There were people of all ages on the ship. From young kids to the elderly, everyone was looking to have fun. While the pirate theme may make it seem like it is for children, trust me, this is definitely a trip that the adults will have a blast on. First of all, they have a DJ on board playing great music to get everyone in the mood. Add that to a bartender (it's an open bar!) and the best food I had the entire time I was in Cabo, and it is a must-do activity.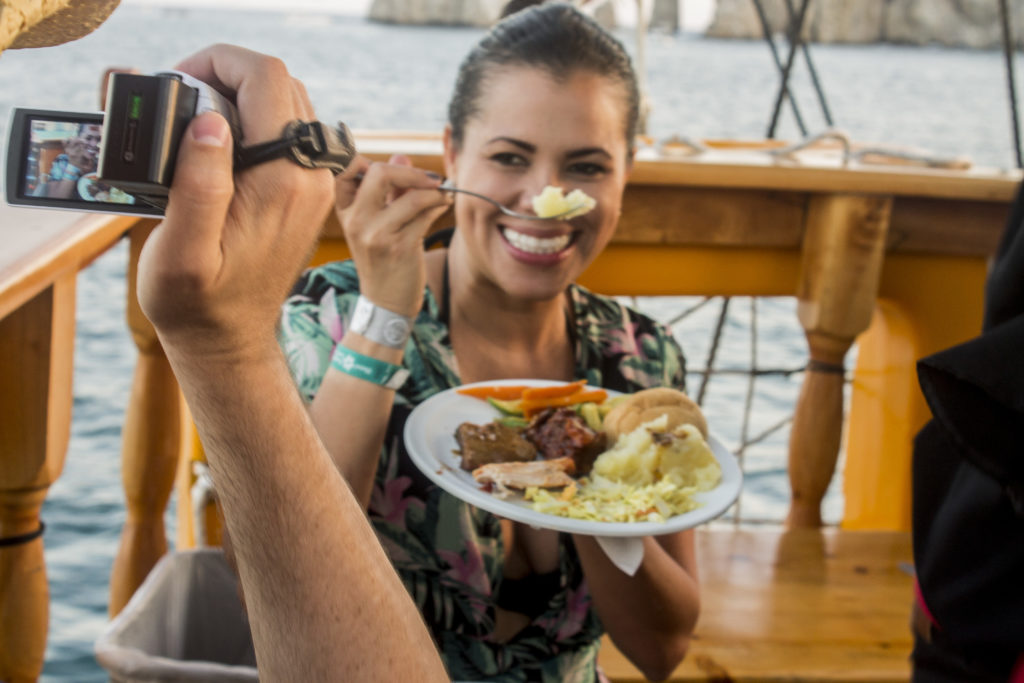 Before long we were heading out to the bay. With a cold pina colada in hand, great music blasting from the speakers, and a full ship of party people by my side, I was ready for some fun! The staff was all dressed like pirates, and they could not have been more attentive. Pacheco was our server, and he was there all night taking perfect care of us. He never let us go without a full drink.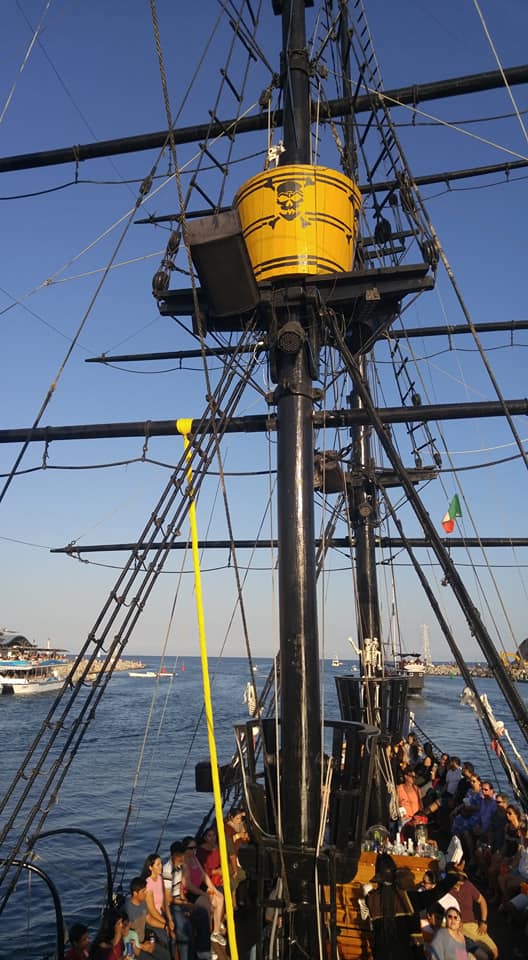 As we made our way out, we passed all the beautiful landmarks. "Lovers Beach," and the arch were of course the most popular. They stopped at te arch and gave everyone plenty of time to take their pictures. They even turned it around to give everyone on both sides the best angles.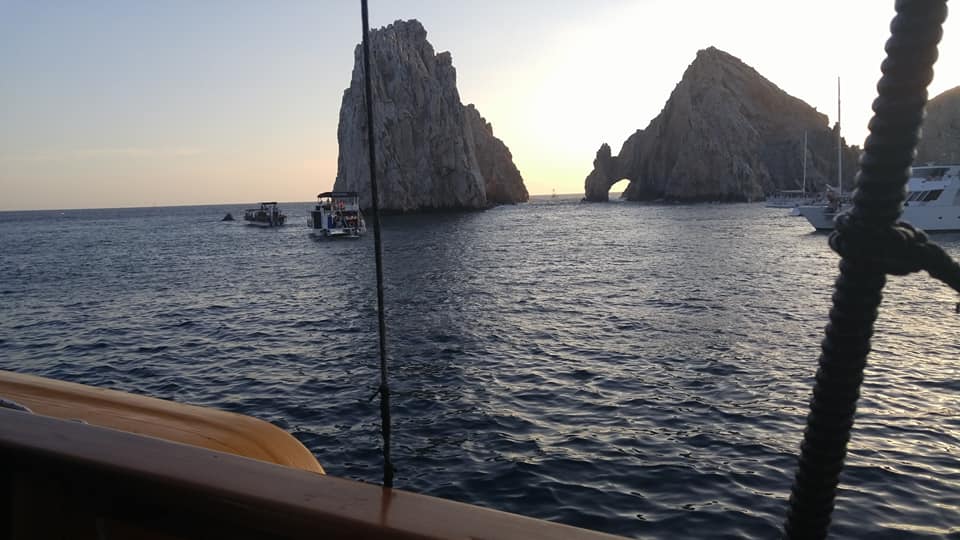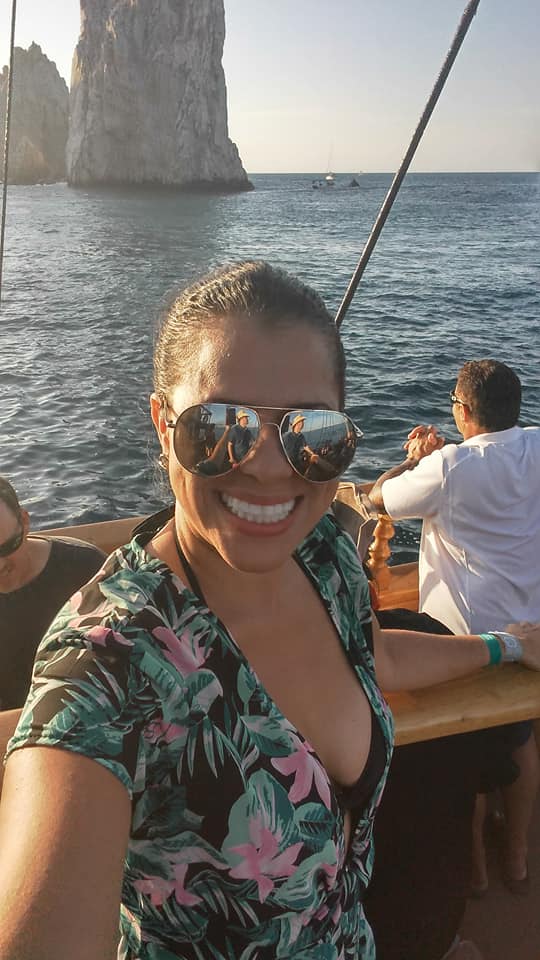 What also was a bit of fun is that the Cabo Legend ship goes out at the same time, so there is a bit of a rivalry. We all waved our prop swords at them and hurled insults. They of course did the same. It was clear they were having as much fun as we were.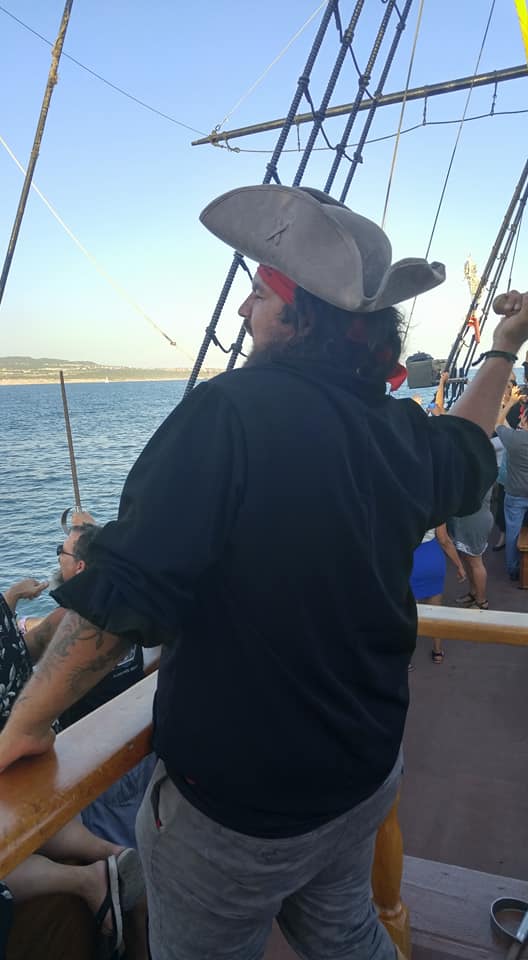 After a bit, it was time for dinner. Our plate consisted of beef, chicken, and pork as well as mashed potatoes, vegetables and a roll. As I said previously, this food was seriously awesome! Hats off to the chef for not offering typical average food like you typically get on a trip like this, but for making it truly something special.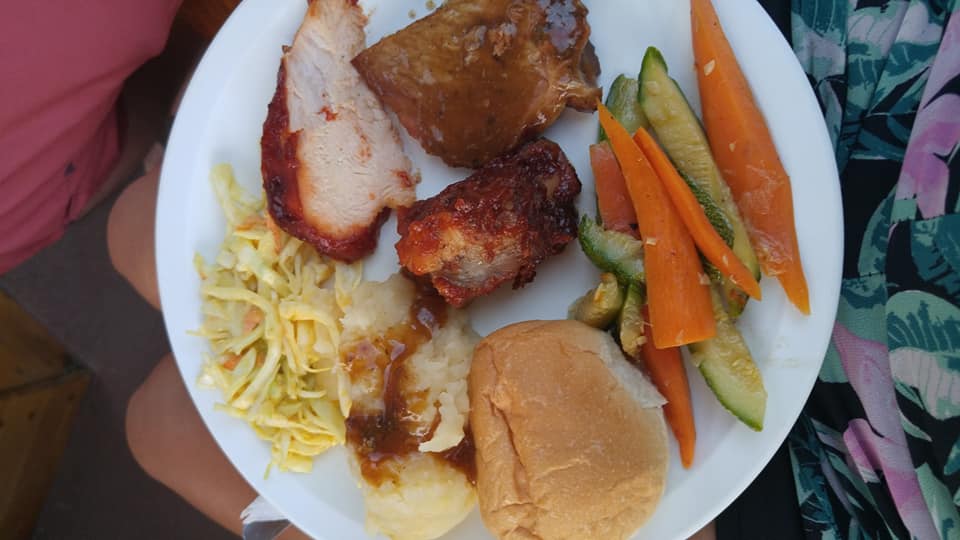 Since this was a sunset cruise, the sun was now down and it was really time to party. Our pirate hosts played some games with the passengers, getting them to "steal" shoes from other passengers as well as talk horribly in other languages. It was all in good fun, and the winners got very nice prizes!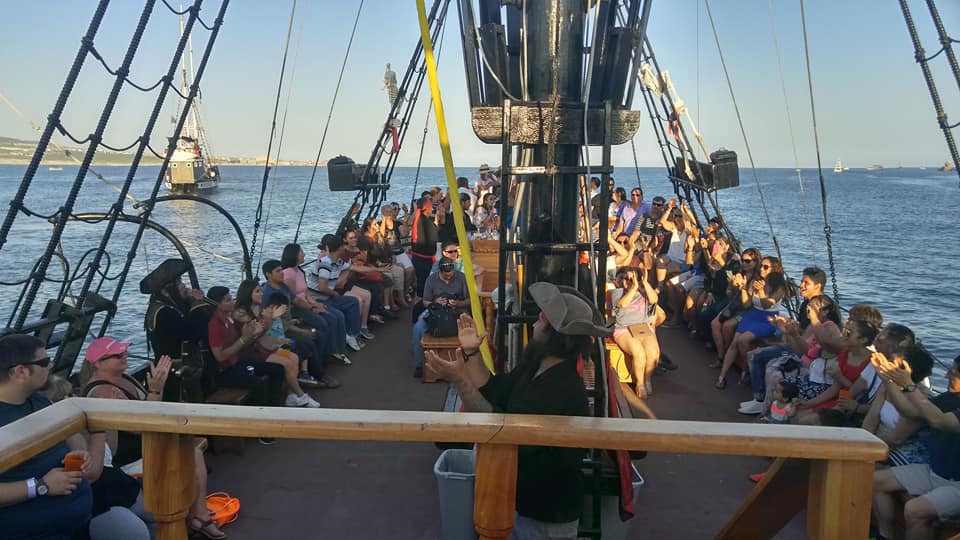 However, all the fun was short lived. Somehow, while we were distracted, another group of pirates boarded the ship and attacked! The next thing we knew a full on battle was going on. They invading group had a queen who was the star of the show.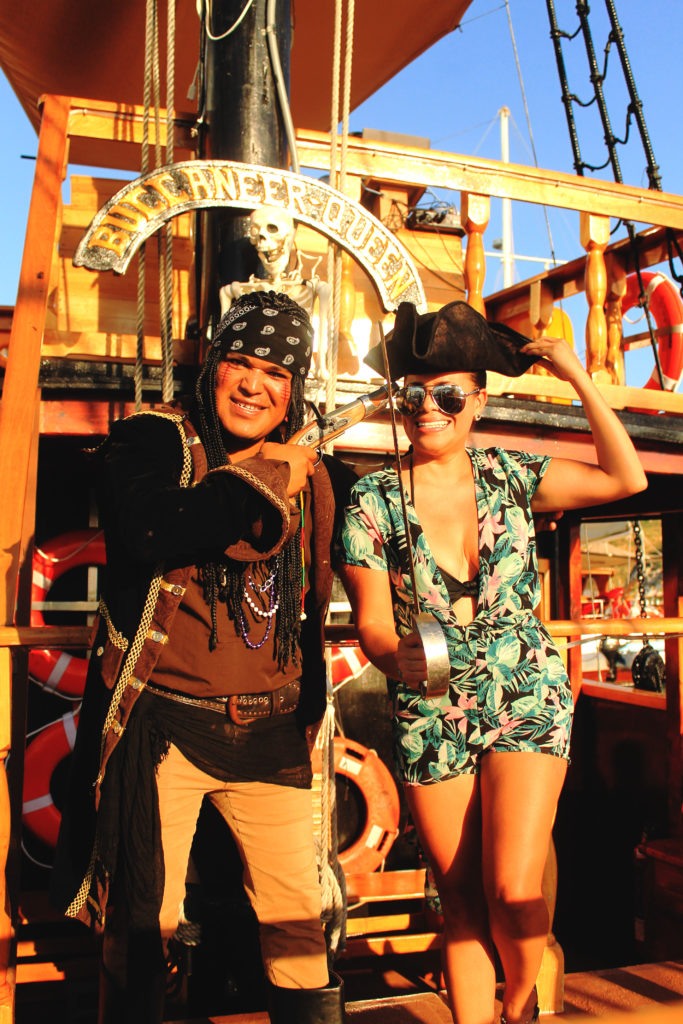 I am kidding of course, it was not a real attack, but it was all part of the entertainment. They had a full on sword fight with several talented pirates involved doing some nice acrobatic moves in a tight space. I was impressed with everything they could do in such a small area. The crowd was loving it as well, cheering everyone on. Of course in the end, our side prevailed as we knew they would!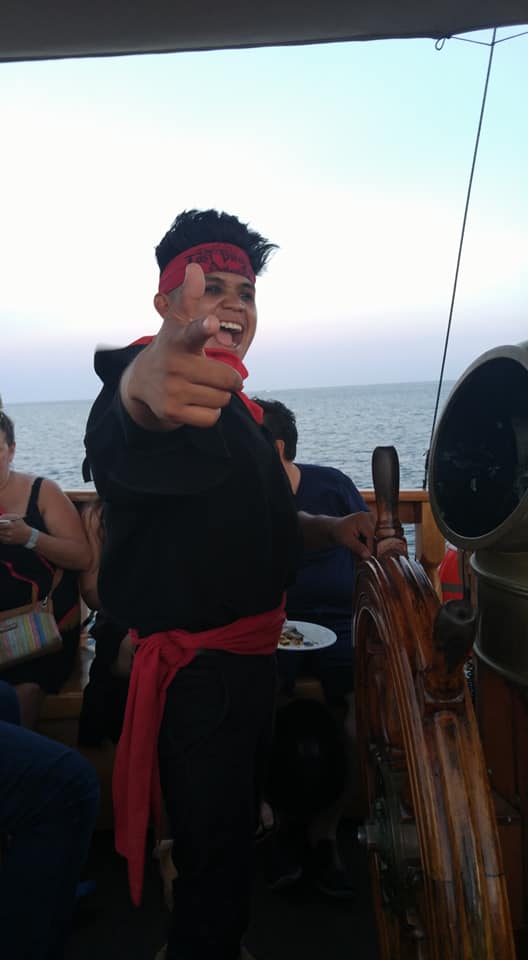 Once the show was over, it was back to partying. We were having so much fun, the inevitable conga line was formed before too long. Everyone was drinking and having a great time, and I realized how happy I was to have booked this. It was unlike anything else we had booked and I really needed to let loose a little bit. This is definitely the place for that!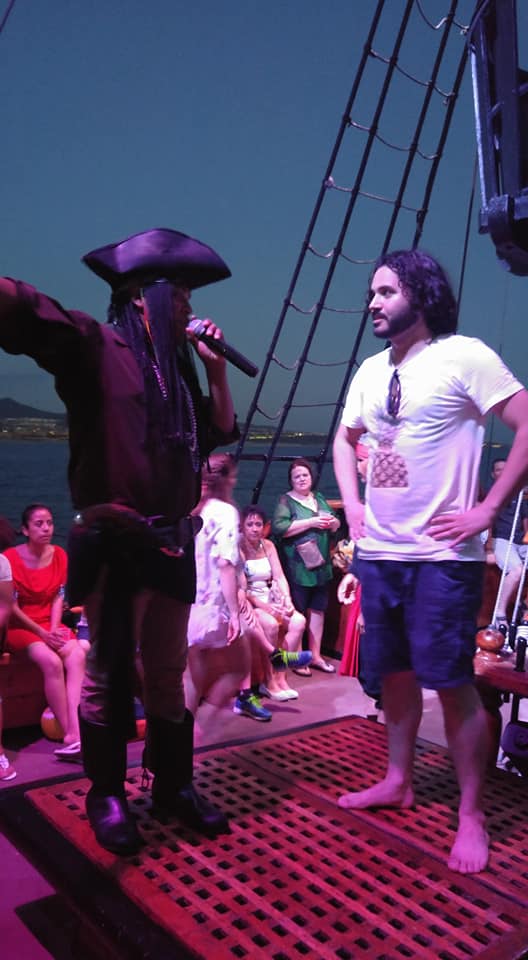 Finally, the three hour cruise was coming to an end. We were pulling into the dock and spent the last few minutes saying goodbye to our new found friends and of course taking care of our wonderful crew. What a time it had been, and this is most definitely something I will do again the next time I get down to Cabo!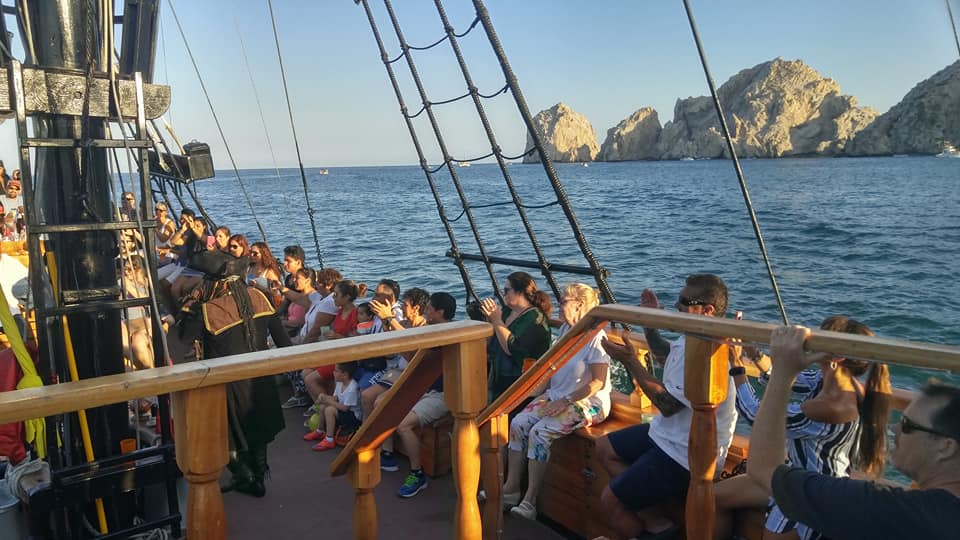 I would like to give a very special thank you to all the crew aboard the Buccaneer Queen. They are amazing, and made a great time even better through their devotion to their jobs. Every single one of them were friendly, accommodating and determined to make sure we had a trip to remember. They certainly accomplished that. Also, I want to thank Cynthia Paola for taking such good care of us. As I said before, she is amazing and we need many more people like her in the hospitality business. She loves her job and it shows.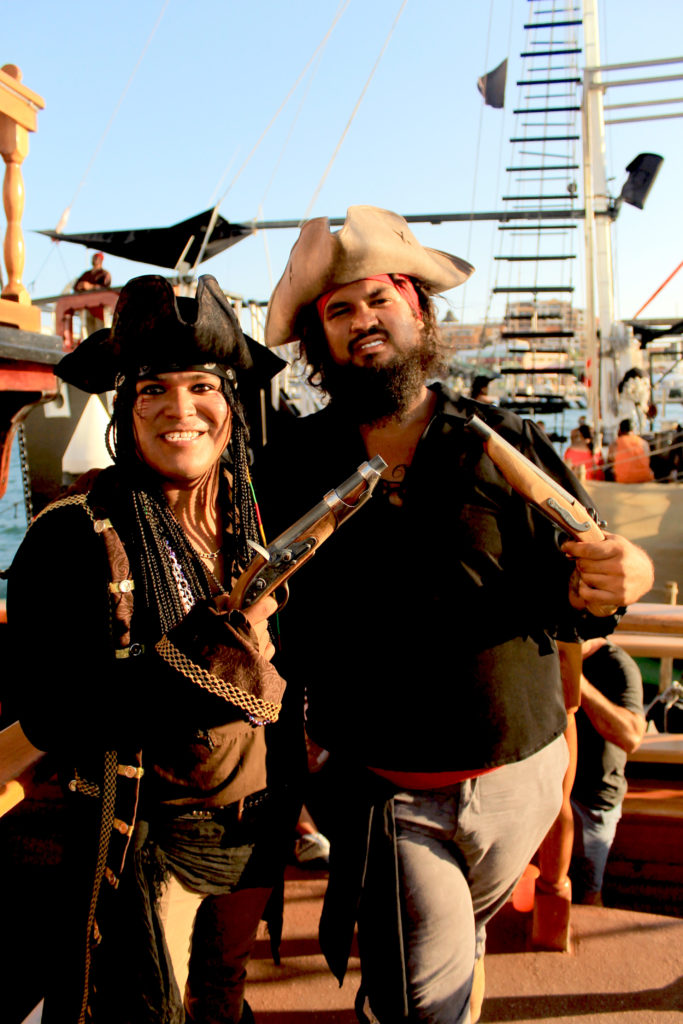 Finally, I just want to thank the entire team at Wild Cabo Tours. They have such a grasp on what people want to see and do while on vacation in Cabo San Lucas. They have several tours that they offer, so when you had down there, make sure you hit them up and choose one! You can't go wrong no matter what you do. You can visit their site HERE and book your adventure today. I can't wait to go back and do it all again.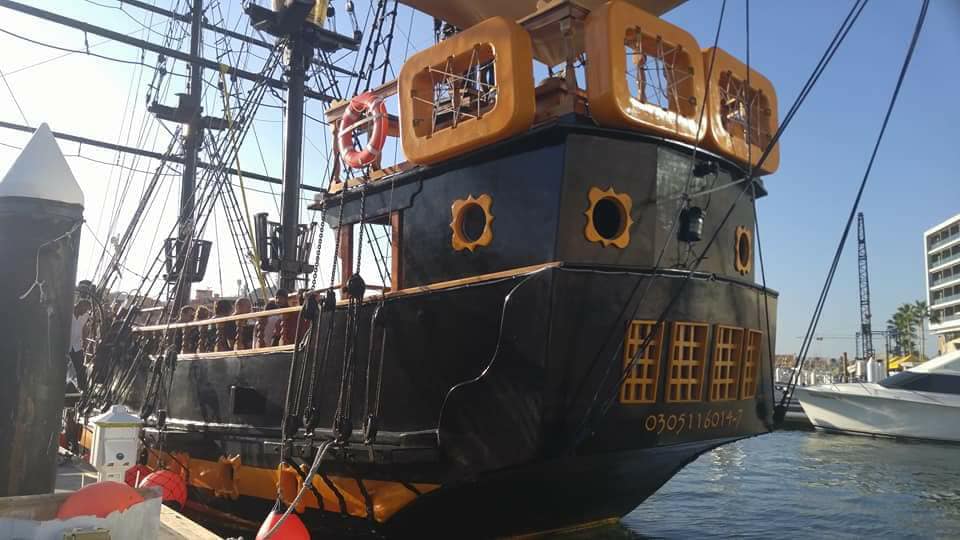 by