One of my favorite things to do is to get outside of the city limits and enjoy the beautiful scenery that is within a short drive of Las Vegas. Red Rock Canyon, Death Valley, Zion National Park and the Grand Canyon were all spectacular places to visit. So I am always eager to check out a new destination that I have not seen before.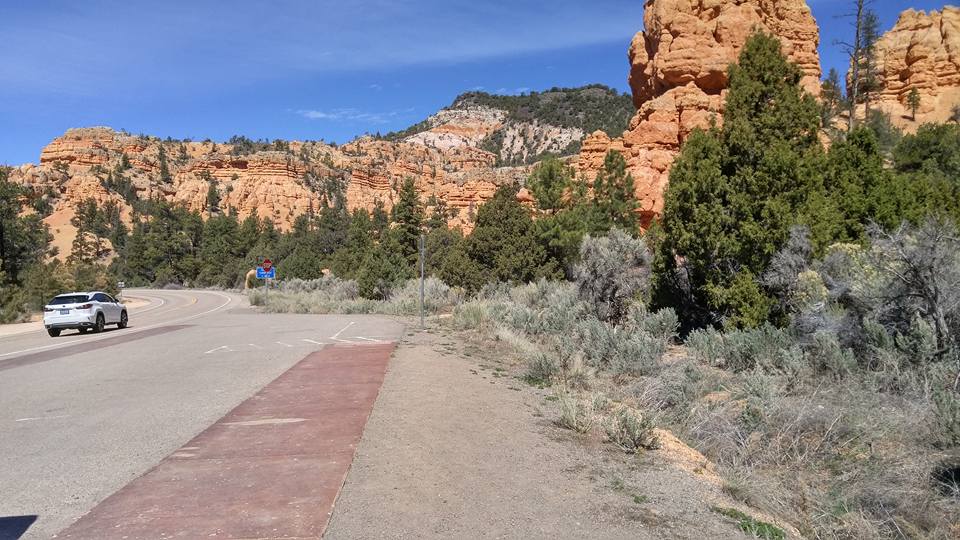 This past week I got to go back to Utah and visit another of their amazing national parks. Bryce Canyon is just a few short hours away from Las Vegas, but once you get there, it feels like you are in a completely different world.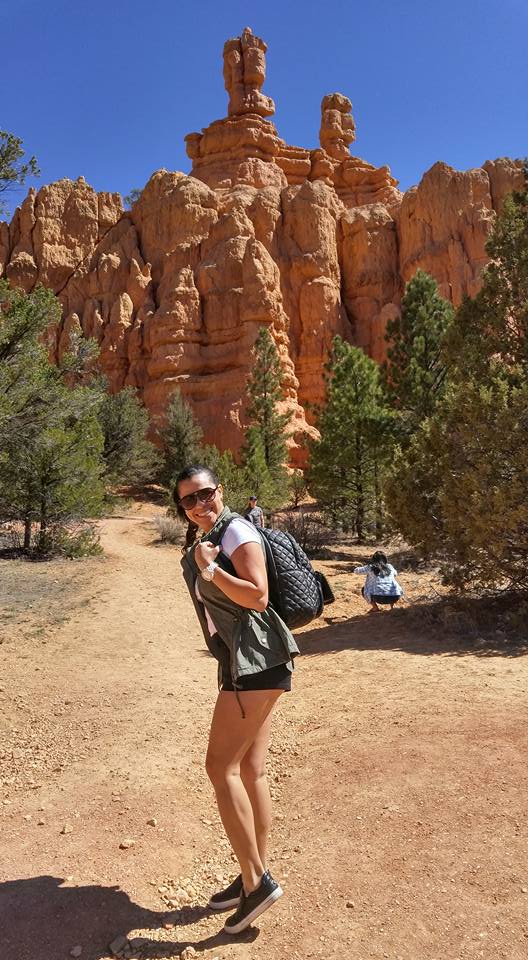 Once we decided on a destination, we needed to choose a tour company to make the trip with. Although I love driving, I find it a lot easier just to leave it in the hands of experts and just sit back and enjoy the ride. We saw that Detours of the West takes trips out there, so we gave them a call and arranged to take their tour.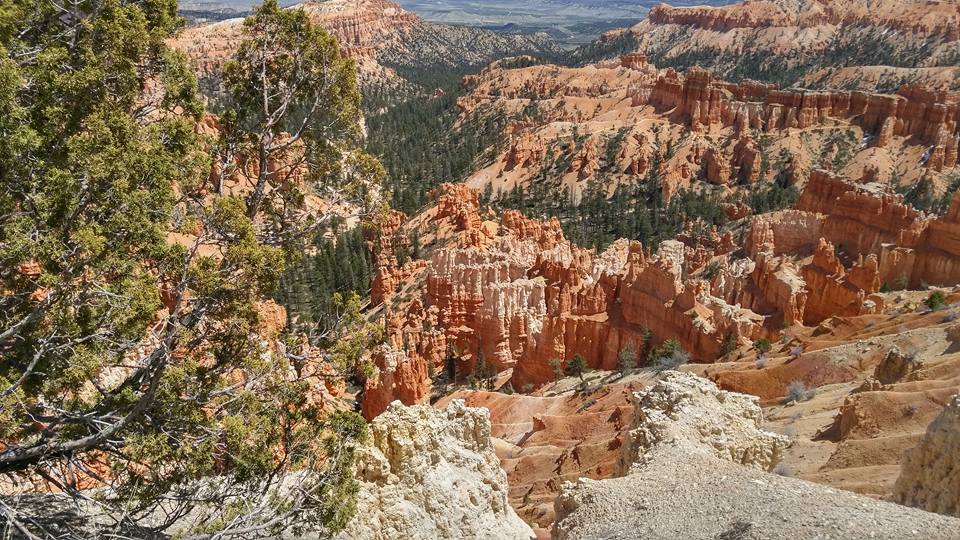 We got off to an early start, picking up our bus at the Bellagio at 6 a.m. We met our fellow travelers as well as James, who would be our guide for the day, and then went over to the Venetian to pick up a couple more people. For tourists coming to town, it is great that they pick you up at your hotel so that you don't have to figure out how to get to some other meeting spot. They come right to you.
Once we had everybody on board, it was off to Utah! As we took off, James kept us entertained with stories about the places we were going through as well as facts we were not aware of. It helps a lot during a long drive like this to have someone who has a lot of knowledge of the places you are visiting.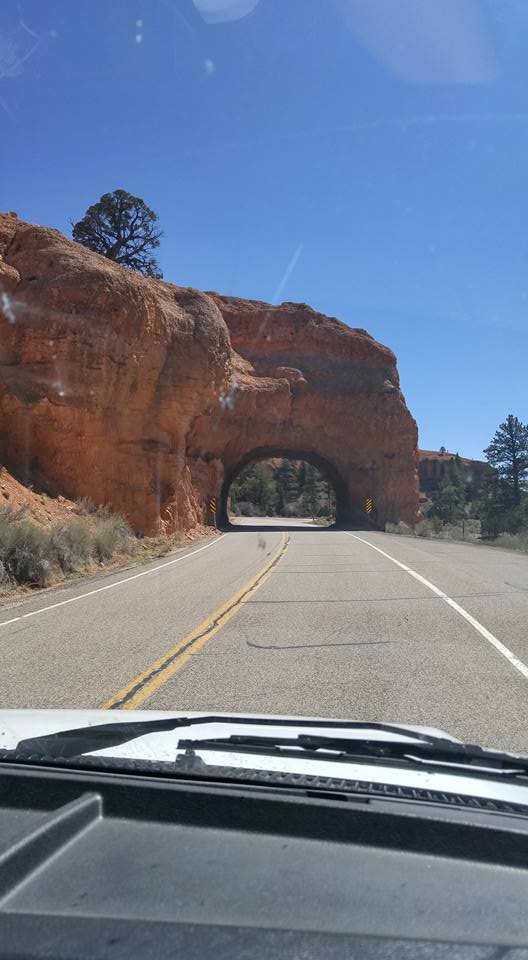 Once we got to Bryce Canyon, it was obvious why Utah is one of the most beautiful states in the country. We stopped the bus at the first of three stops we would be making, and were given an hour to enjoy the views from both Sunrise and Sunset Point. It was so beautiful here to me, that looking down it almost seemed not to be real. Instead the formations with their beautiful varieties of color looked more like a painting.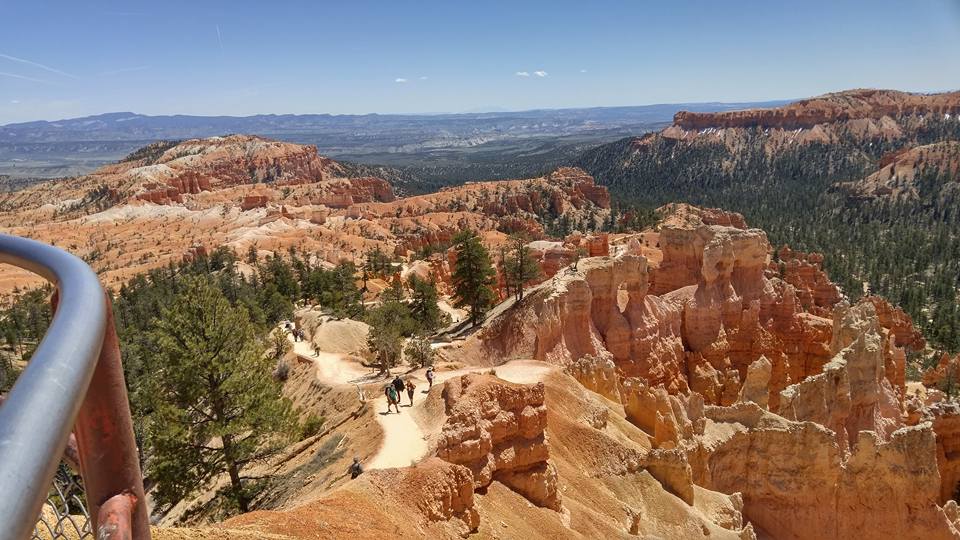 We took everything in for the hour before deciding to enjoy the lunches that were provided by Detours of the West. We opted for the club wraps which were also accompanied by some cookies, bananas, an apple and some refreshing water. The size of the wraps were huge, more than filling us up for the rest of the tour. Eating lunch in this environment is great. Nothing beats the views and company of good friends!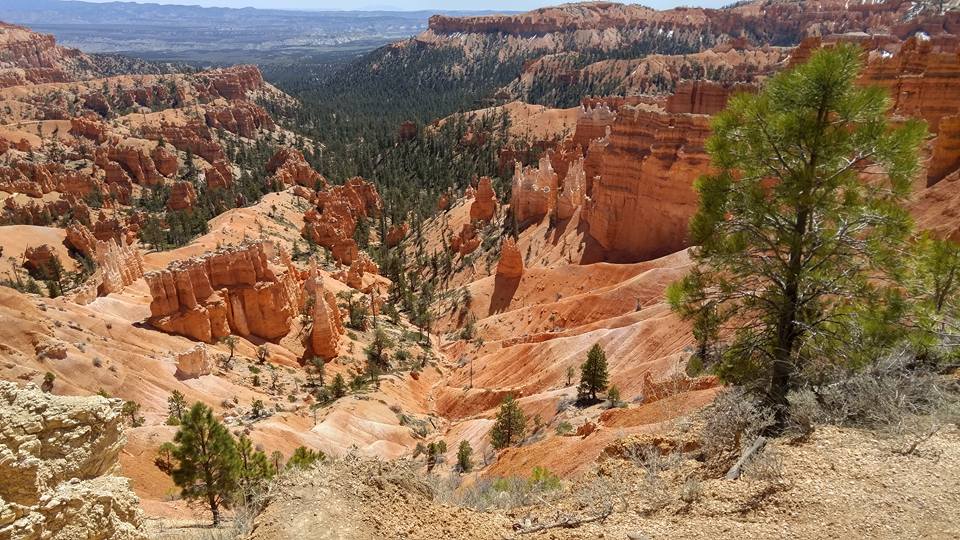 We made a couple of more stops, each as impressive as the last. James was so knowledgeable about the area, and you could tell that this was a real passion of his. He knew so much, it was almost as if he was a full time employee of Bryce Canyon. His information added greatly to the overall experience of the trip and helped us know so much more about what we were looking at.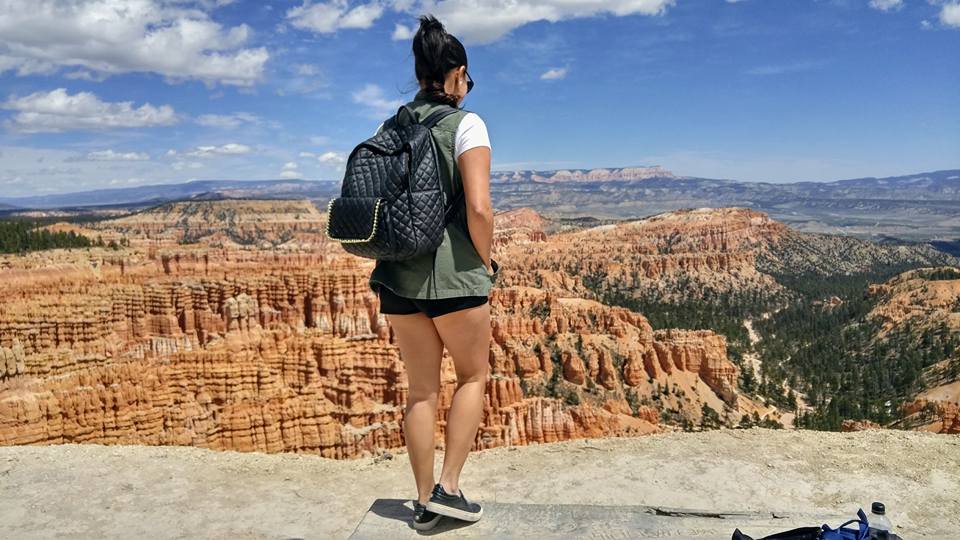 The last stop was at Bryce Point, which was probably the most beautiful part of the trip. We took a few more photos and listened to James some more as he told us about what we were looking at. The grottos in particular were incredible. I was just amazed at how incredible nature is. You really can feel insignificant when you are staring at something so massive and beautiful.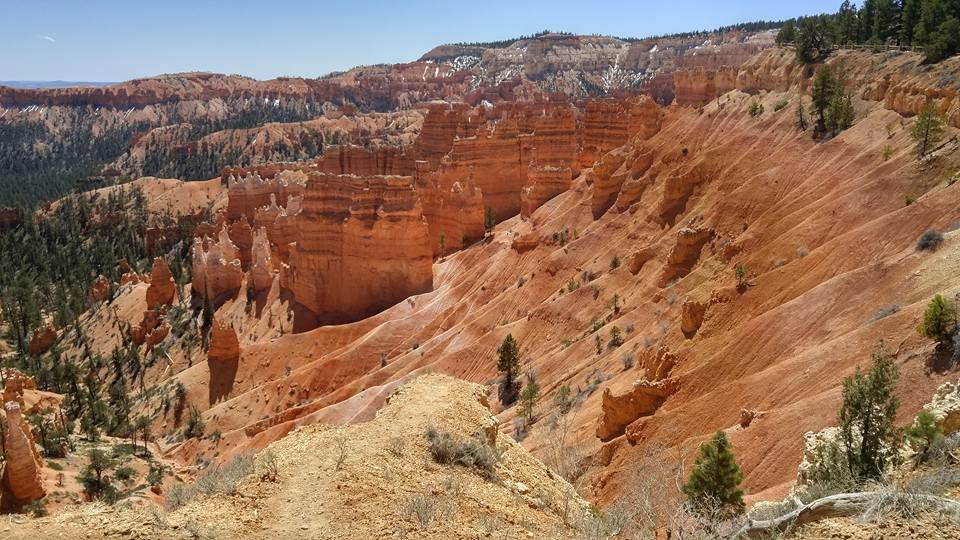 As a side note, I would like to also add that James has been a photographer for many years, and he was super helpful in giving us all some great tips on how to get the most out of the photos we were taking. In fact, after we visited the gift shop on the way out, he gave us all a postcard from Bryce Canyon that featured one of his photos!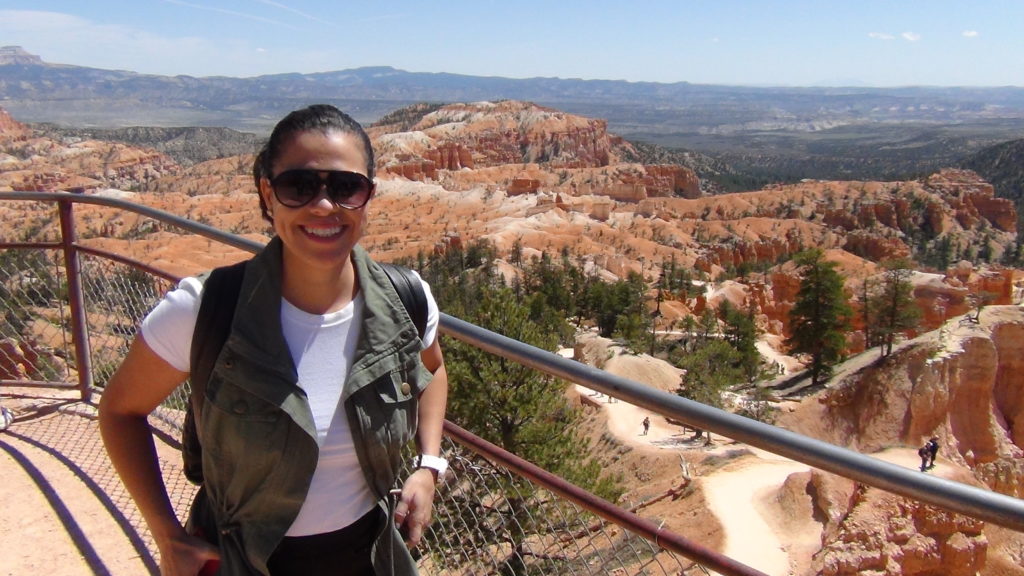 Finally, it was time to call it a day. We bought a couple of souvenirs, including a passport book that we could stamp at the various National Parks we will visit in the future, and boarded the bus for the long trip back.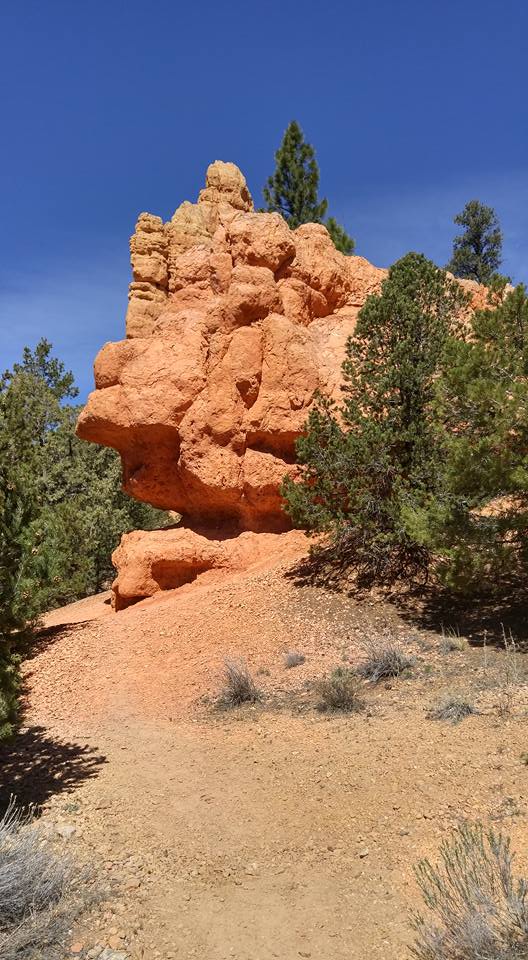 I will admit I was tired on the way back, so I spent a good portion of the trip sleeping, my head filled with the beautiful visions of the things I had just seen. That is one great thing about leaving the driving to someone else! Once it is over, you still have to get home. I would much rather just sleep and leave the hard part to someone else.
Before we knew it, we were back home, and had a great memory to share with friends and family.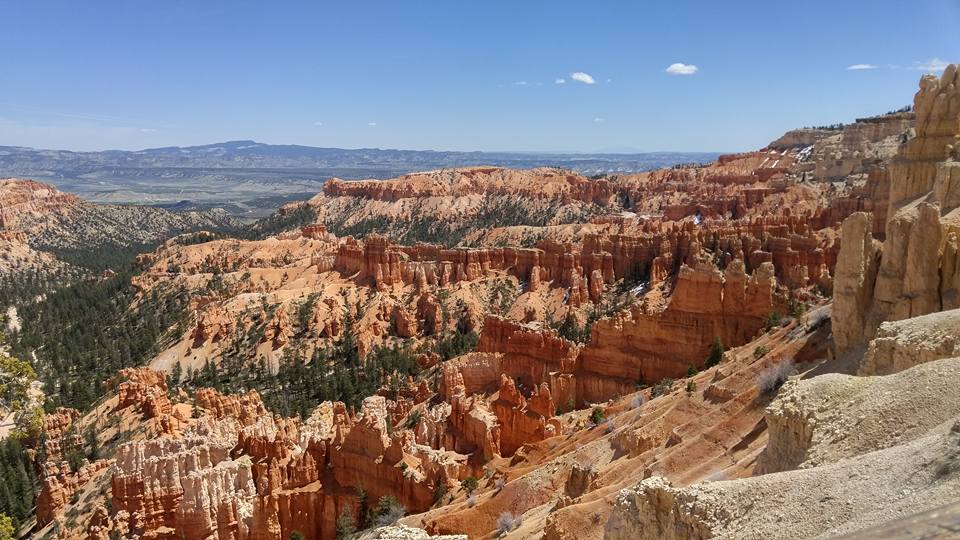 I really want to thank the wonderful people from Detours of the West for providing us with such an incredible memory. They made everything so incredibly easy, allowing us just to focus on having a great time. James was the ultimate tour guide, and he made everything even better than it might of been. He was the perfect blend of knowledge and fun, while also knowing when to sit back and allow us to have our own time. We couldn't have asked for more.
They also offer a lot of other tours, including multiple day trips and you can even design your own tour that they will help you customize. I would love to try something like that in the near future.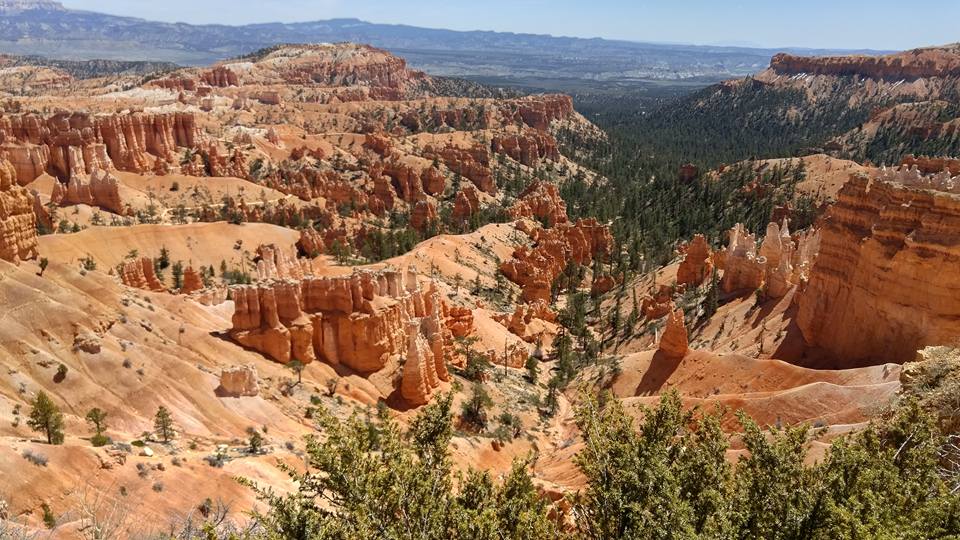 If you plan on visiting anyplace out West, you would be smart to look at some of their itineraries. You can see what they have to offer on their website which can be found HERE.
As for me, I can't wait to see where my next trip will take me!
BTW, If you would like to go to a trip with DETOURS, here is a discount code: WEST10 which is good for 10% off any of our day tours from Las Vegas.
VIDEO








by