(Check out a video at the end of the entire article)
After living in Las Vegas for nearly a decade, I feel like I know my adoptive city pretty well.  However, after spending the day enjoying the city from a new perspective, I realized that there are a lot of things I don't know.  Fortunately, thanks to the people at Big Bus Tours, I learned a lot of new information.
For years I have noticed the large double decker buses driving around Las Vegas, and I always wondered what it would be like to ride on them.  Well I finally got my chance!  We decided to take a ride, relax, and let someone else show us around town.  The only difficult decision was whether to take the downtown route or the one going up and down the Strip.  Unsure which to choose, we decided to take both!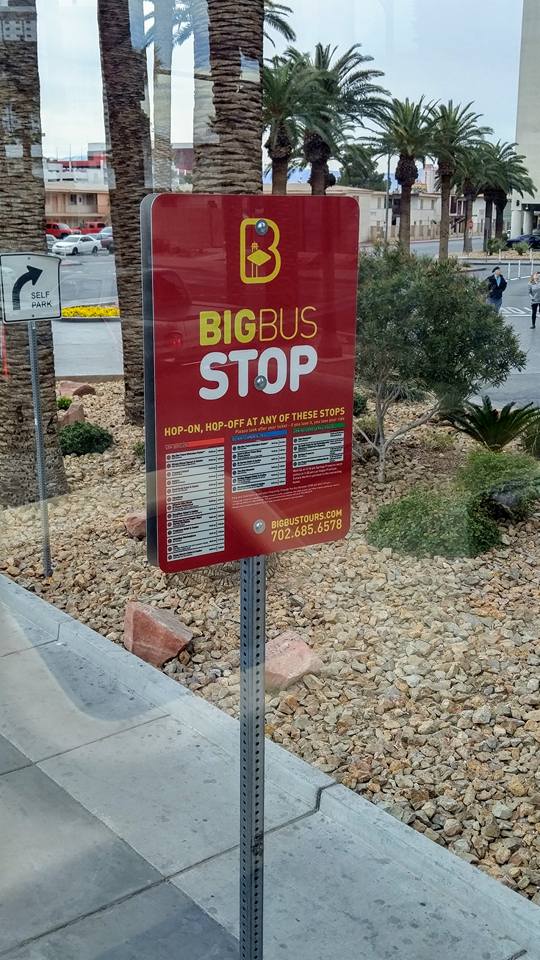 The main loading area is right next to Circus Circus.  We arrived there, met the friendly staff and hopped on the Blue Route (downtown) to begin our adventure.  It was a little cold out on the day we went, but we couldn't resist the chance to go up to the top deck and see things from a different point of view.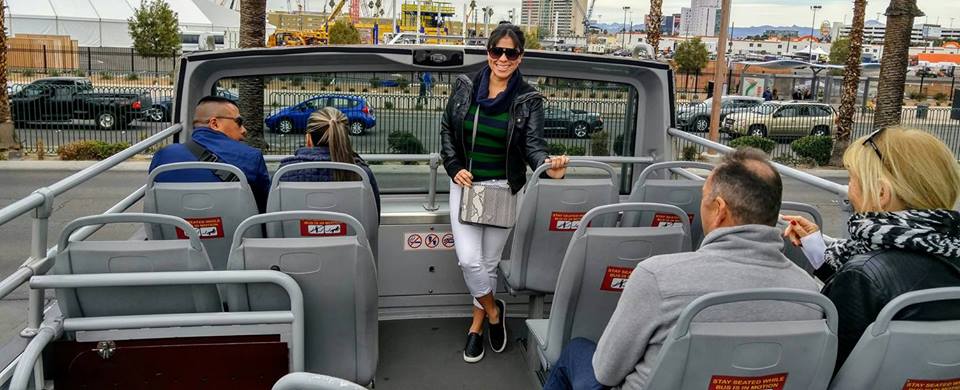 As the bus pulled out, the first thing I noticed was how different things look from up high.  It is a great vantage point, and additionally, without the burden of having to drive myself, you can enjoy things so much more.  I love looking at all the great things in Las Vegas, and from here I was able to see things I have never noticed before.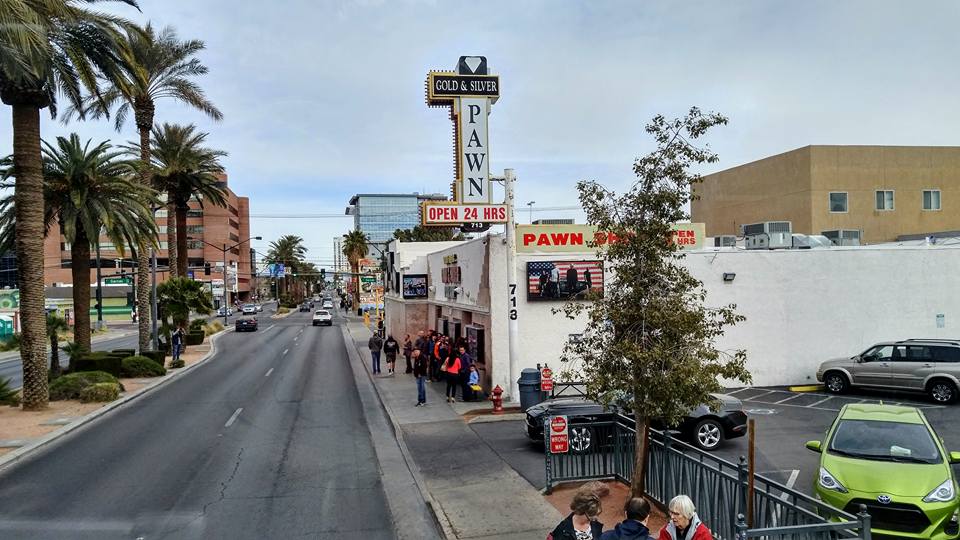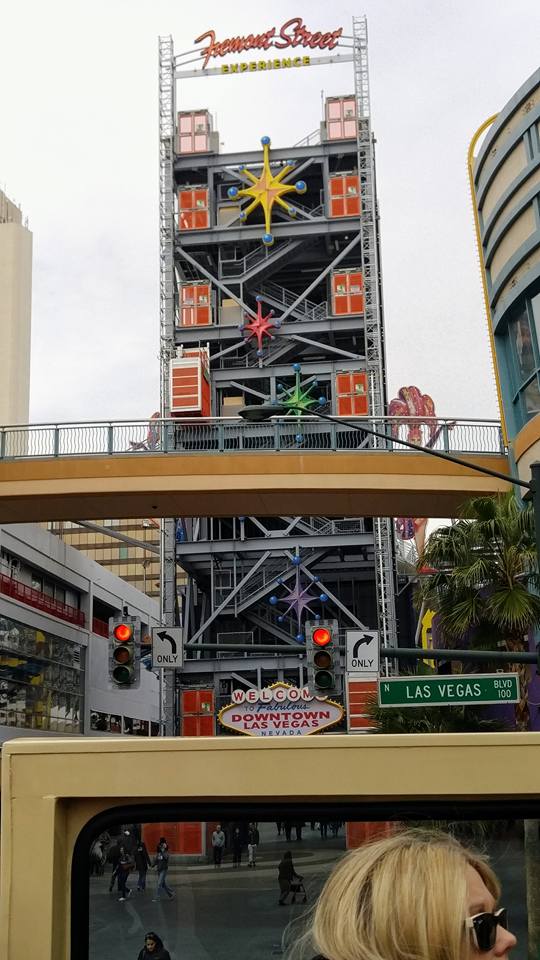 Besides the improved perspective, we had a fun tour guide who gave us a lot of information about the buildings and attractions we passed along the way.  I was amazed at how much I didn't yet know, and how much they did.  It was great learning so many tidbits!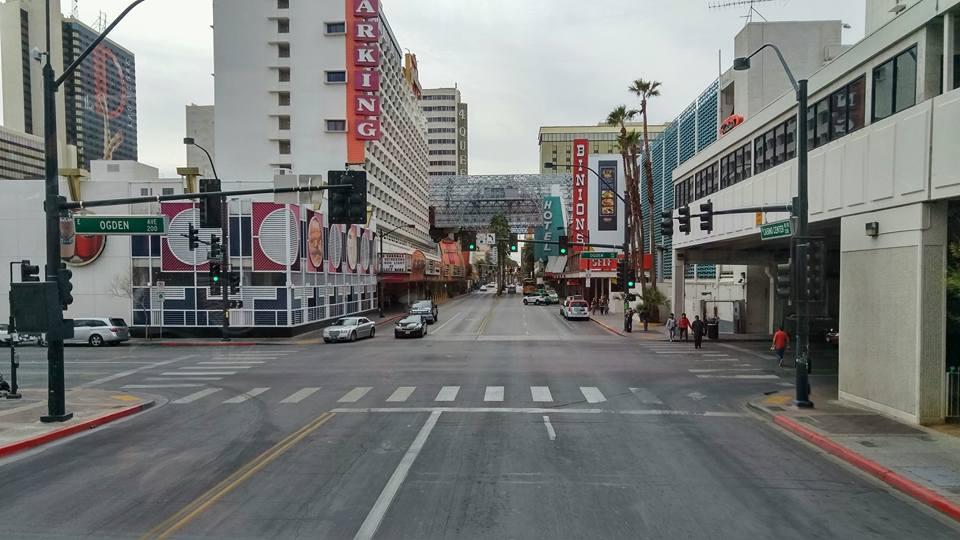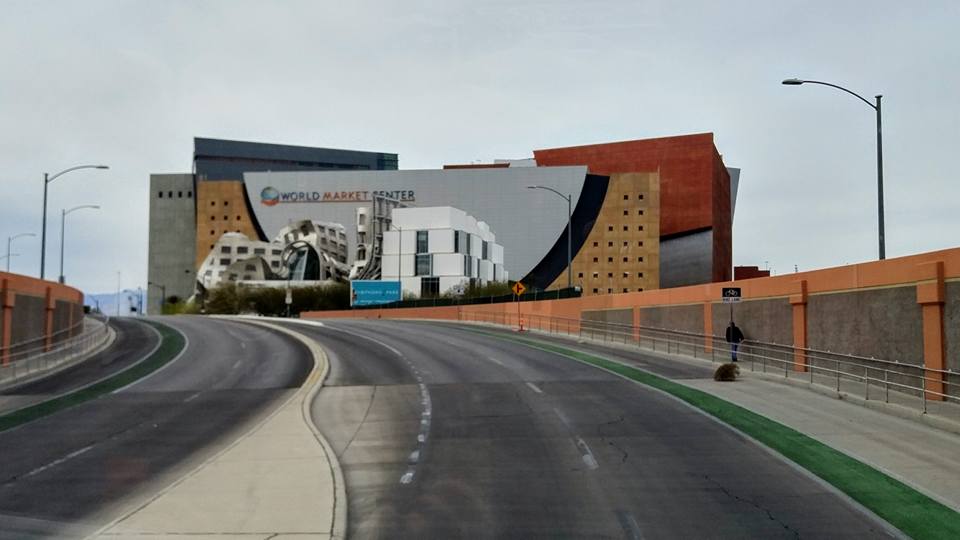 We decided just to stay on the bus and enjoy the ride, but it makes several stops along the way, allowing people to jump off and on.  If you want to get off to enjoy Fremont Street, the Mob Museum, or several other destinations of note, they would drop you off close so you could just get off and go enjoy whatever it is you want to see.  And the best part is that you can get right back on another bus and continue your tour later!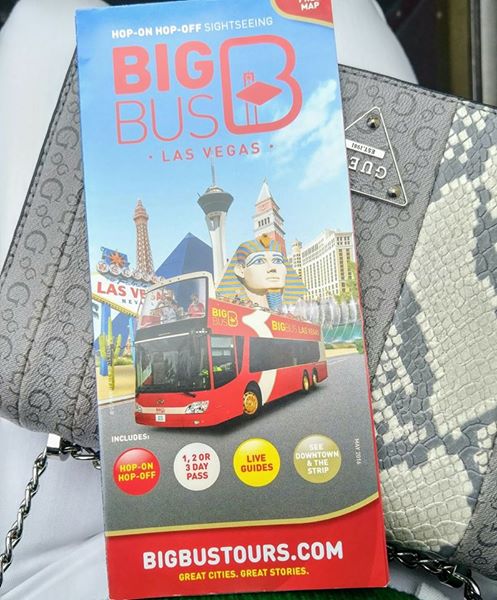 It took awhile for the Big Bus to make the loop,  and we had a blast checking things out and listening to the guide.  When the ride was over, we were ready to try the Red Route and see the Strip which I have been down hundreds of times.  However, I have never seen it quite like this!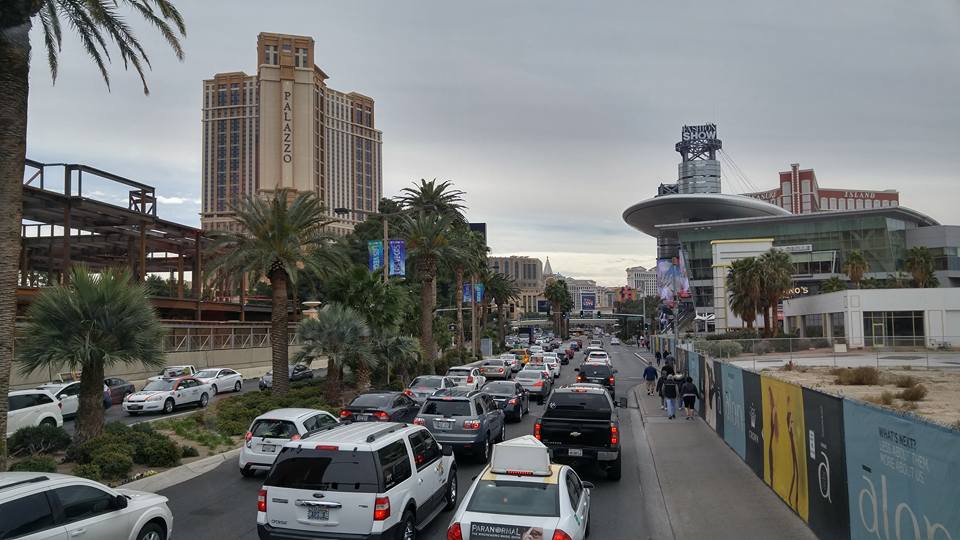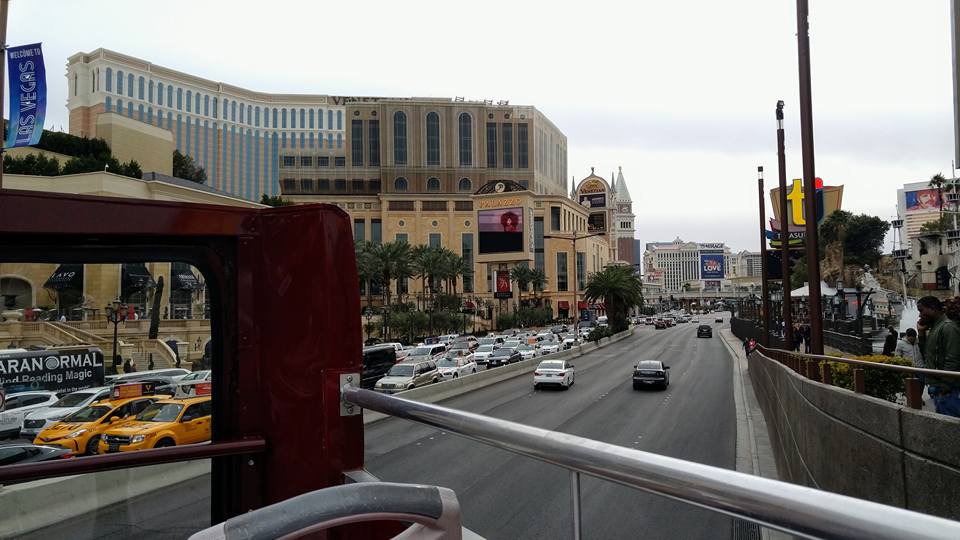 Again we headed upstairs and sat back to enjoy the show.  A new guide was on the bus, and he had the same great information and kept us entertained the entire time.  I can't believe just how different things look when you are on this bus.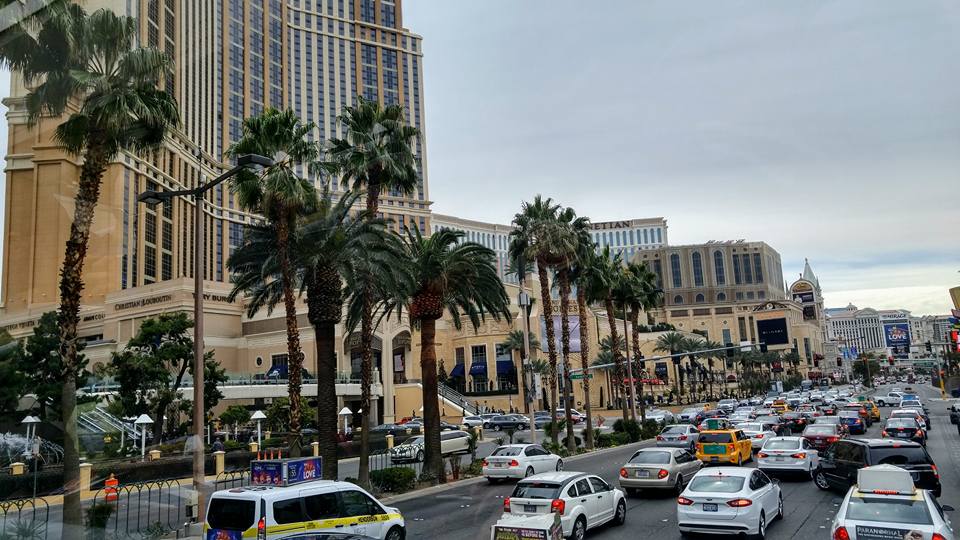 One thing I love to do is people watch, and from the top of the bus, you have the best place possible to do just that.  As a local, I love watching wide-eyed tourists take in things that have become so normal for me.  It's almost like I get to experience Las Vegas again for the first time.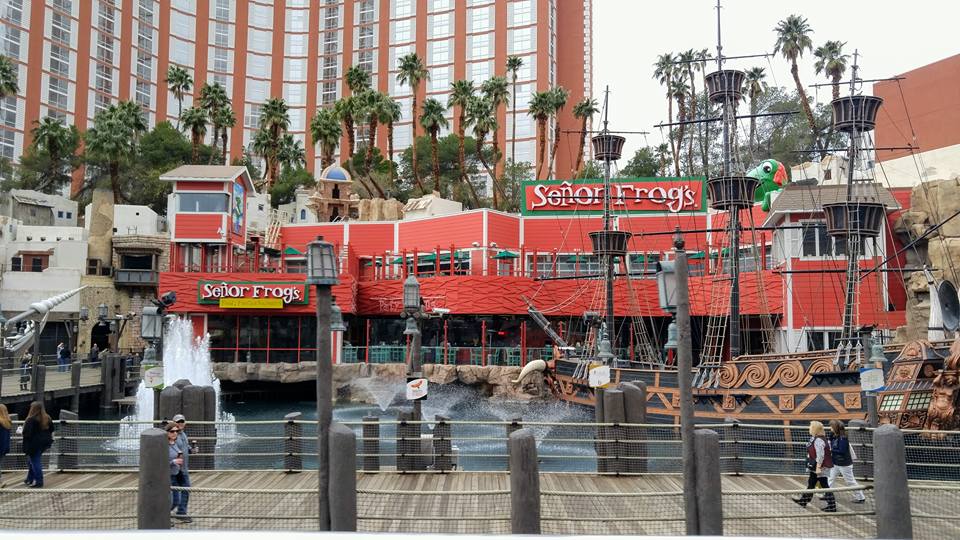 Again, the bus made stops at all the popular destinations, allowing people to exit and board the bus.  We enjoyed seeing new passengers come on the bus and talk about the fun they were having.  People from all over the world joined us, many speaking Spanish and some languages I don't think I have ever heard.  One thing I could tell though is that we were all having a great time.  Laughter and smiles are the same in any language.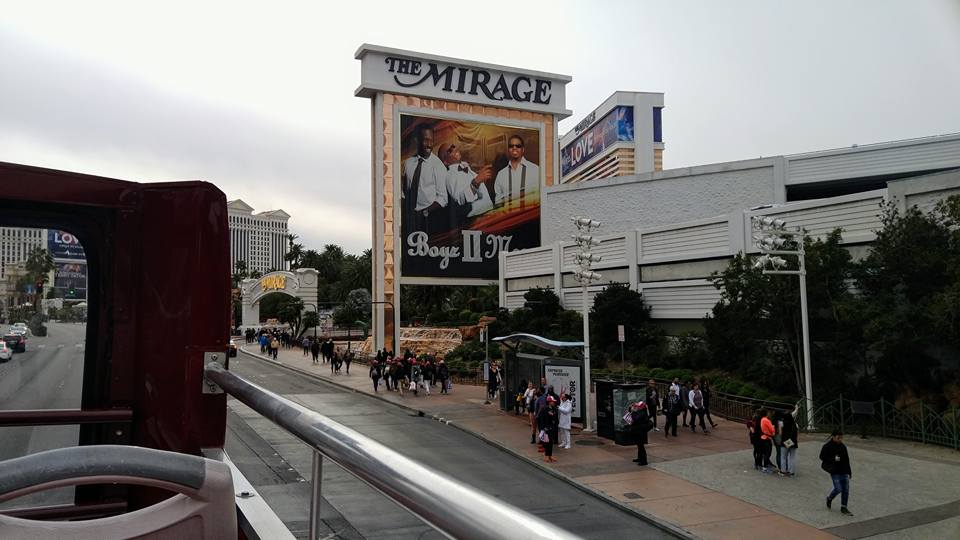 This time we decided to get off at the Mirage and walk over to get something to eat.  We enjoyed our lunch and came back to the stopping point and were quickly picked up by another bus.  It was fast and easy and they had an employee there to answer any questions we had about the trip.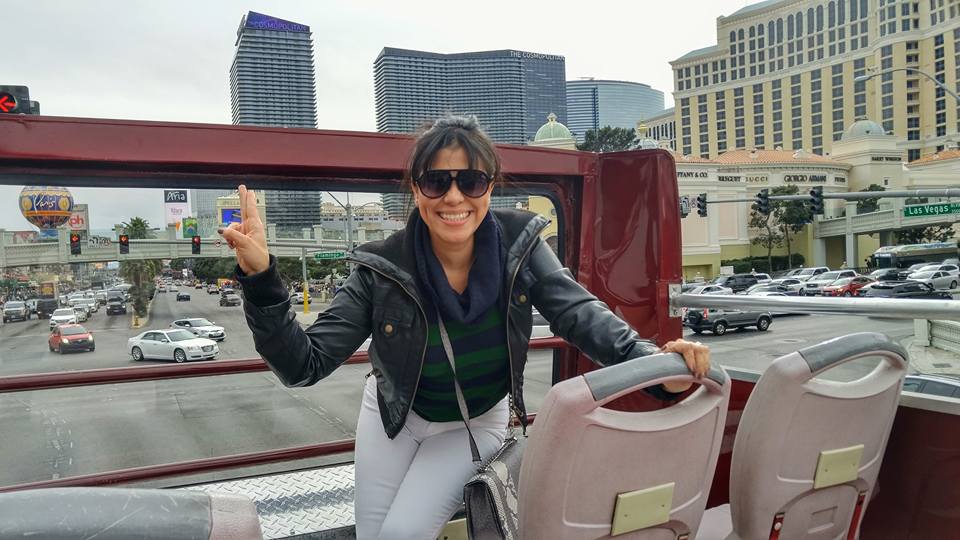 Finally our second bus ride came to an end.  We were a little tired, a little cold, but grinning from ear to ear.  It was just such a cool experience.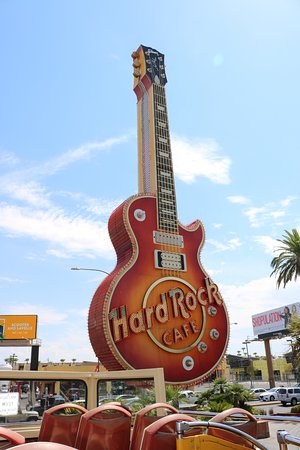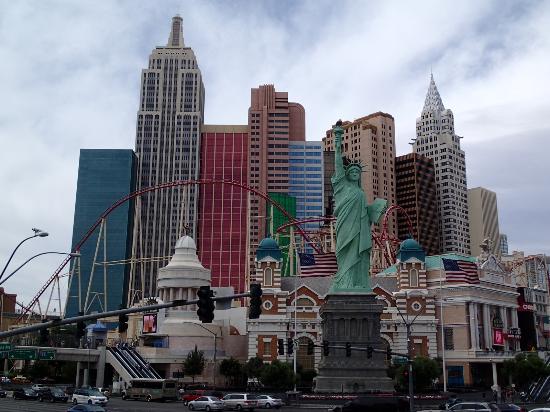 Whether you are a tourist to the city, or been around like we have, Big Bus Tours are a must.  You just can't get the same experience from behind the wheel of your own car.  I saw things this day that I have never noticed before, and I have an all new appreciation for the beauty of Las Vegas.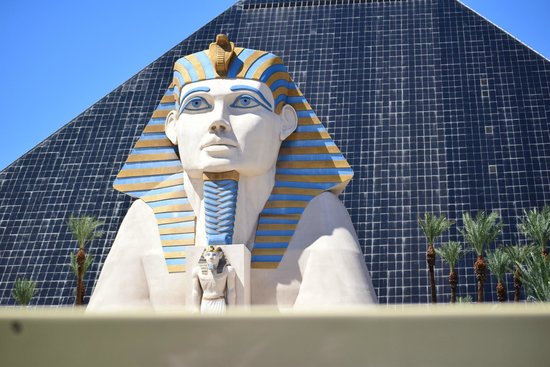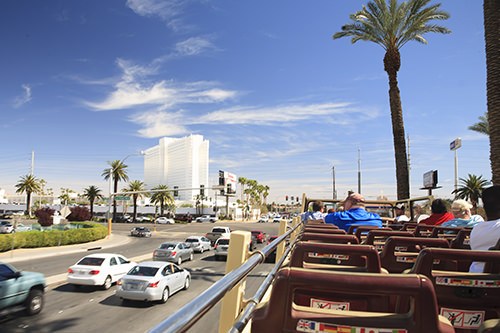 If sticking to downtown and the Strip are just not enough for you, they also have several other tours on their website that you will likely enjoy.  I know we are already looking forward to trying one of them out.  Check out their website HERE and plan your own trip today!









by