After seeing people posting pictures of this on social media, I thought I needed to see these 7 columns in person. It felt great out there, the sun, the energy and the brightly colored rocks.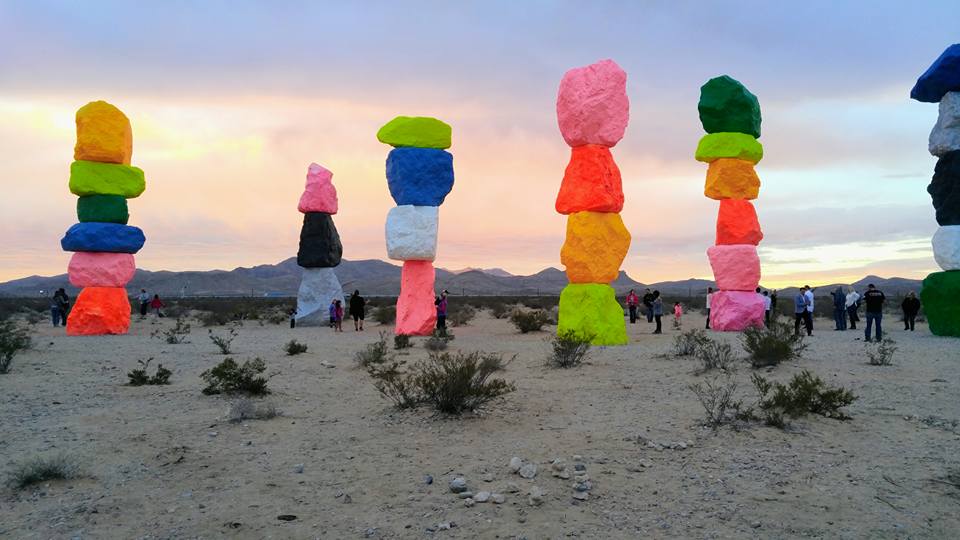 The colorful rocks are simple structures, but their unique and bright colors definitely attract the crowds. This amazing art display in the middle of the desert was created by Swiss artist, Ugo Rondinone. You can see it from the the freeway, but its better to make a short detour and see it up close.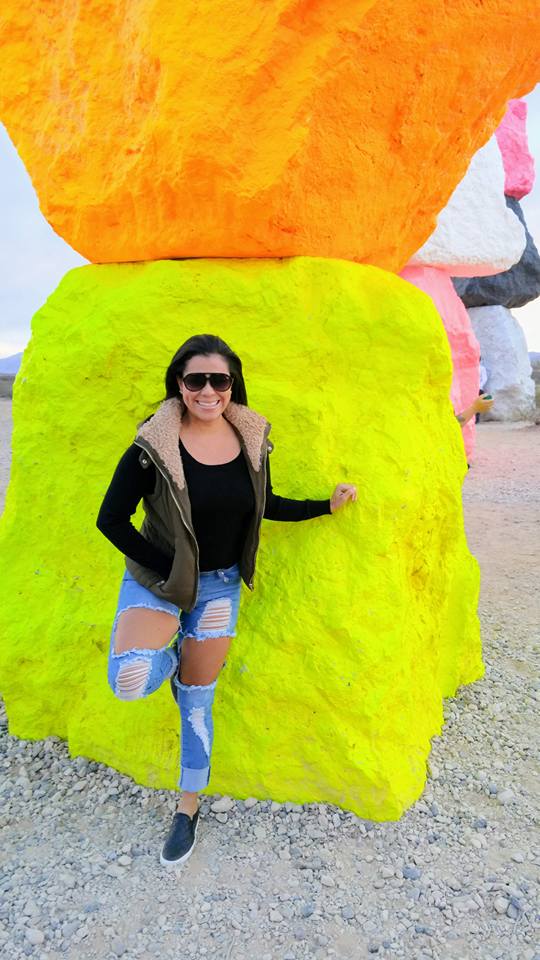 The parking lot is small and it is about a 1/8 of mile walk to the sculpture over flat ground.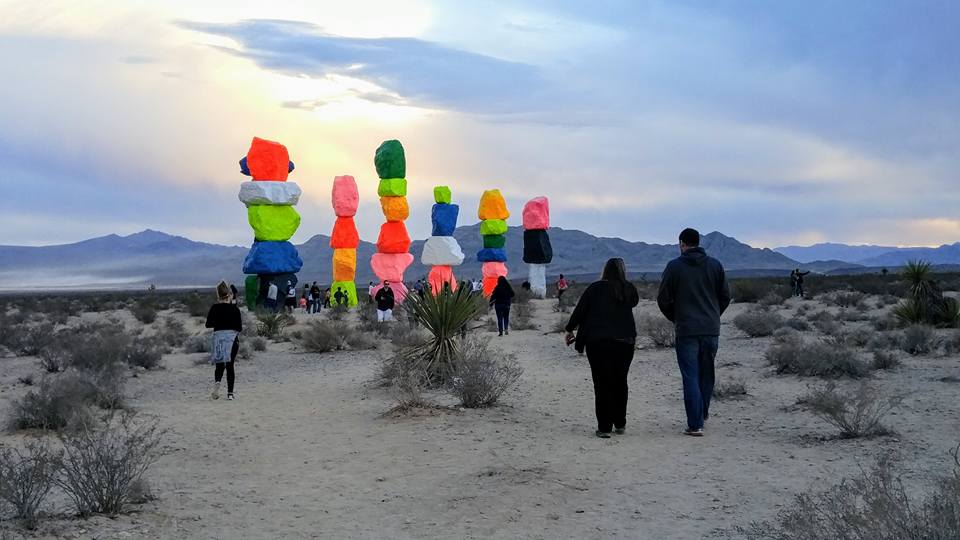 1 – "Seven Magic Mountains" cost $3.5 million to make. 
2 – One major sponsor is MGM Grand Resorts with the help of CEO, Jim Murren. 
3 – "Seven Magic Mountains" is a controversial piece of art. People love it or hate it before they've even seen it.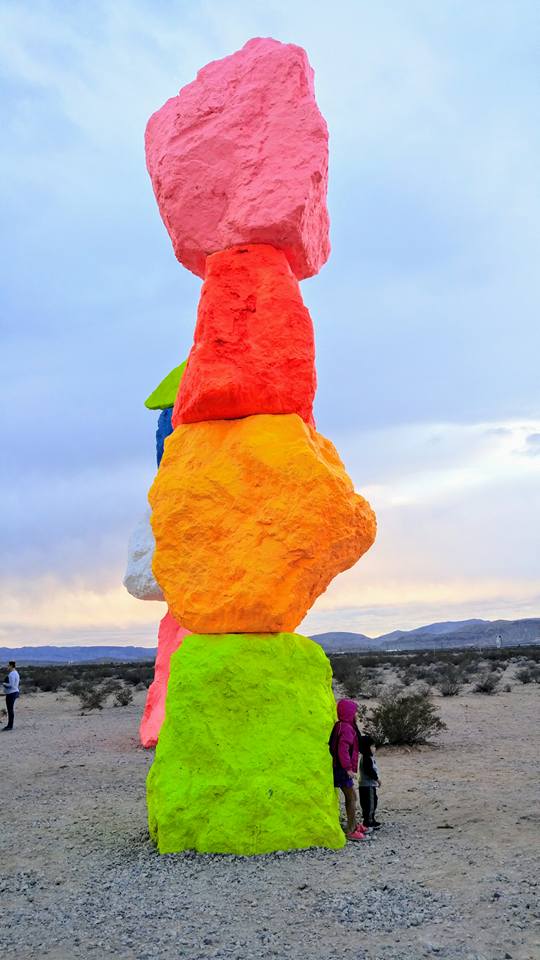 4 –  There are seven stacks of 33 boulders, standing between 30 and 35 feet, painted with eye-popping colors. They make you think.
5 – The artist, Ugo Rondinone, who is the creator, born in Switzerland and based in New York, has an international reputation.
6 – This is in the middle of the desert, so there could be things like snakes, spiders, and scorpions.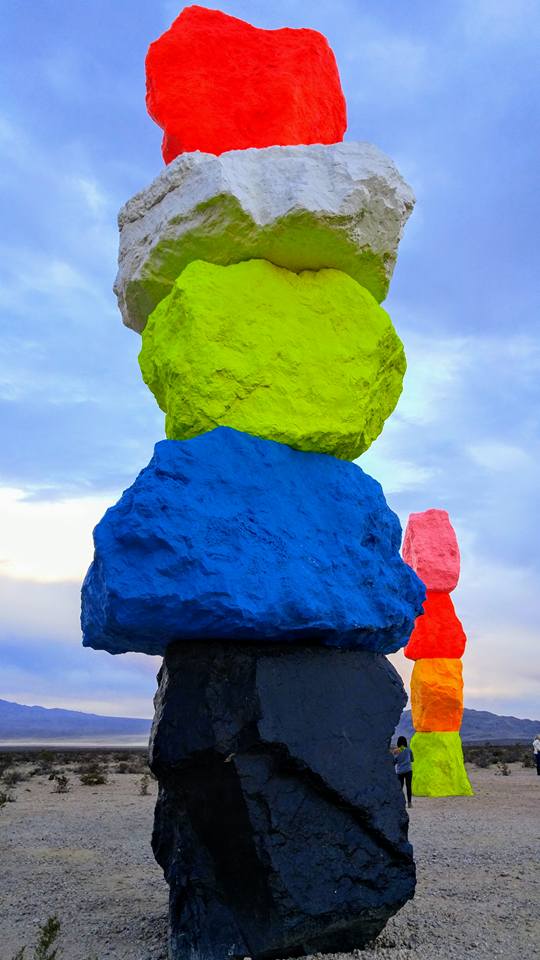 7 – The project is called "Seven Magic Mountains" and it took five years to get it into place.
8 –  The funds were spent on fabrication costs, equipment rental, permitting, legal fees, educational components, road improvements, reclamation, staff and studio travel, ongoing project management and more.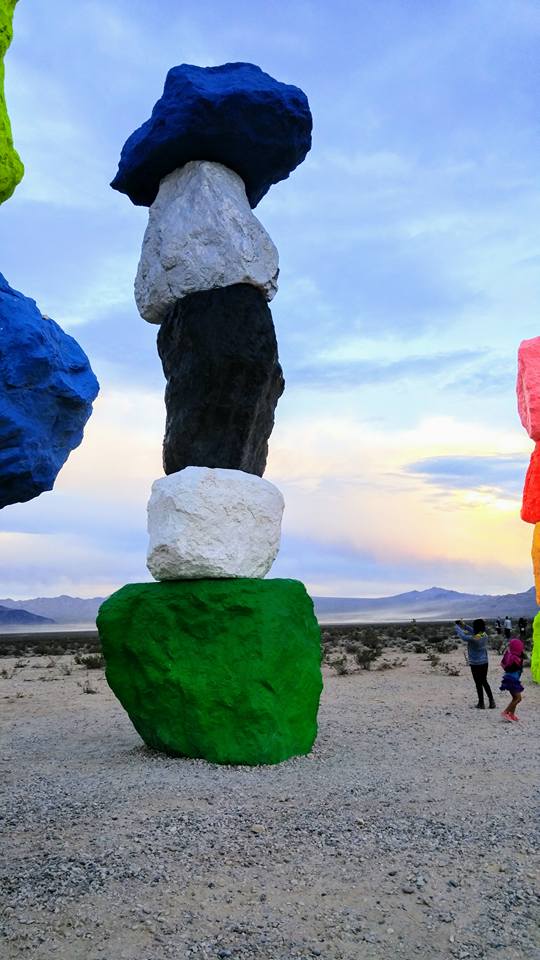 9 – The Seven Magic Mountains are one of the largest land-based art installations made in 40-years.
10 – The work will be on view for two years, until 2018.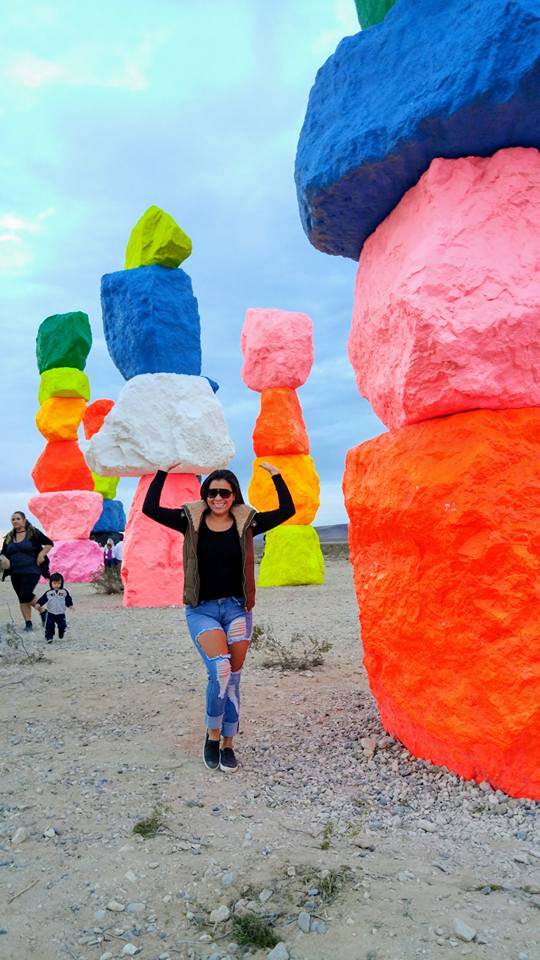 11 – "Seven Magic Mountains" is produced by the Art Production Fund, New York, and the Nevada Museum of Art in Reno.
12 – A  survey by the Las Vegas Convention and Visitor Authority says 57% of Las Vegas visitors arrived by ground transportation, and 29% of all Las Vegas visitors come from California, so that means a metric hell-ton of people are going to be enjoying "Seven Magic Mountains" during their drive.








by